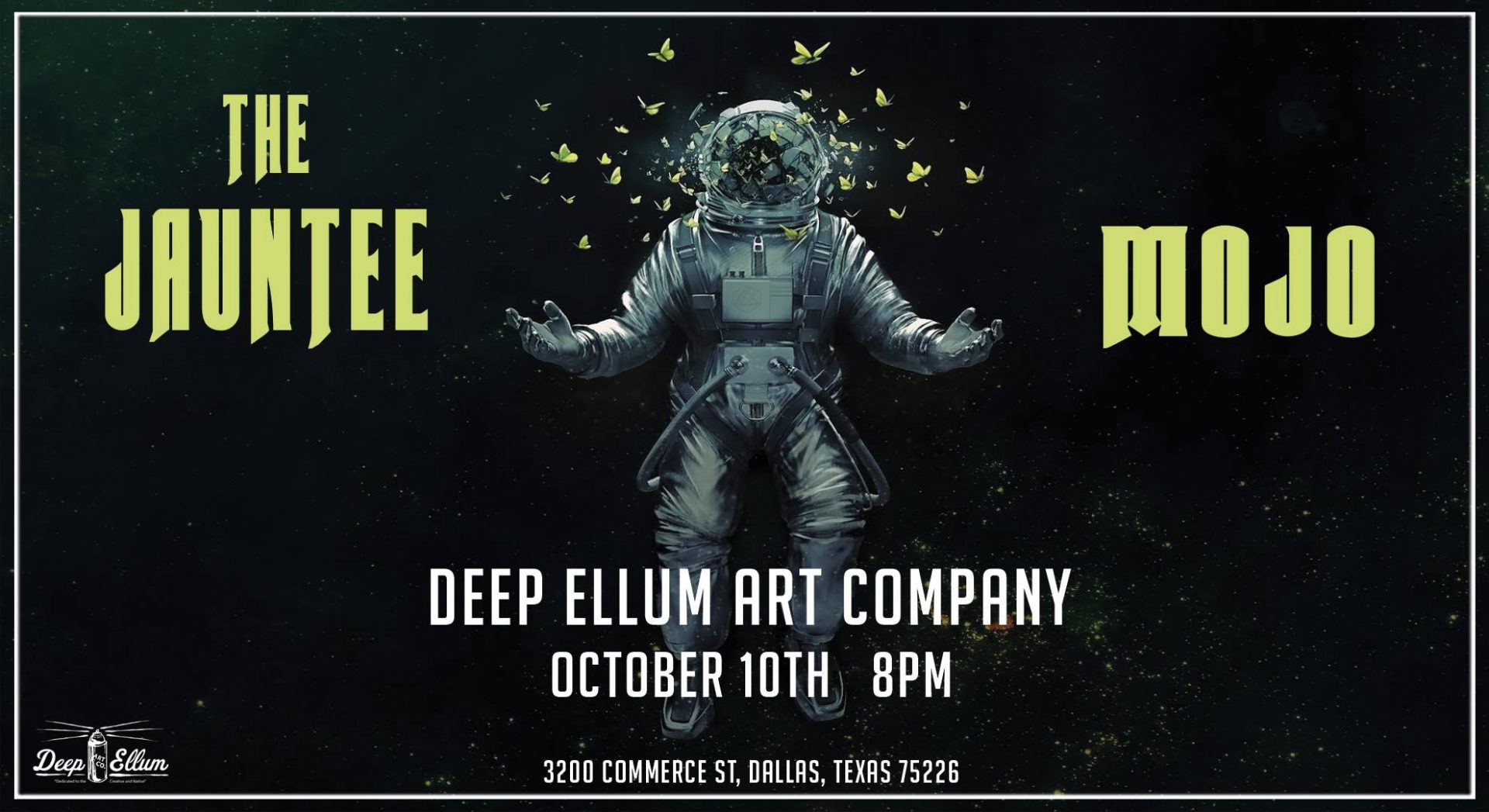 The Jauntee & (trymore)MOJO
at

Deep Ellum Art Company
Wednesday

,
October
10
2018
Deep Ellum Art Company Presents:
[ live music | art gallery | backyard | bar ]
http://DeepEllumArt.Co
An Evening with The Jauntee & MOJO -trymoremojo
Tickets on Sale Now!
$7 ADV / $10 DOS
10 Early Bird tickets available
http://bit.ly/theJauntee_dtx
The Jauntee (Boston, MA)
[ psychedelic | jazz | blues | funk ]
www.thejauntee.com
The Jauntee has fostered a musical community based on a breadth of original material that engages fans through nightly exploration and risk taking. Averaging over one hundred shows a year, with each containing a unique set list and their own special improvisational moments, the band is constantly expanding upon what defines them and their live performances.
Fans that thoroughly analyze their music, track their set lists and passionately promote their music. The Jauntee makes each night an exciting prospect of a new shared experience with bust-outs, fresh jamming, poignant covers, and accessible songwriting.
+ MOJO -trymoremojo
[ funk / jamtronica / hip-hop / progressive rock ]
http://trymoremojo.com/
Seeking the highest of intergalactic peaks, we're just a few funky fellas trynna make you dance.
An introspective look at funk and electronic music; MOJO offers funky riffs, spacey soundscapes, inviting vocals, and heavy grooves.
"MOJO an upcoming funk/electronic band are exactly what you need after a long week. Not only do they bring the grooves needed to wash away the stress of the week, the visuals provided are simply astounding. MOJO is like watching your own personal Pink Floyd, meets Rage Against the Machine, meets STS9, yes I went there. Do not miss these guys…" – DentonRadio.com
Goes well with:
BIG Something, The Werks, Papadosio, Umphrey's McGee, STS9, Lettuce, Spafford, Pigeons Playing Ping Pong, Earphunk, Tauk, Tycho, Zoogma