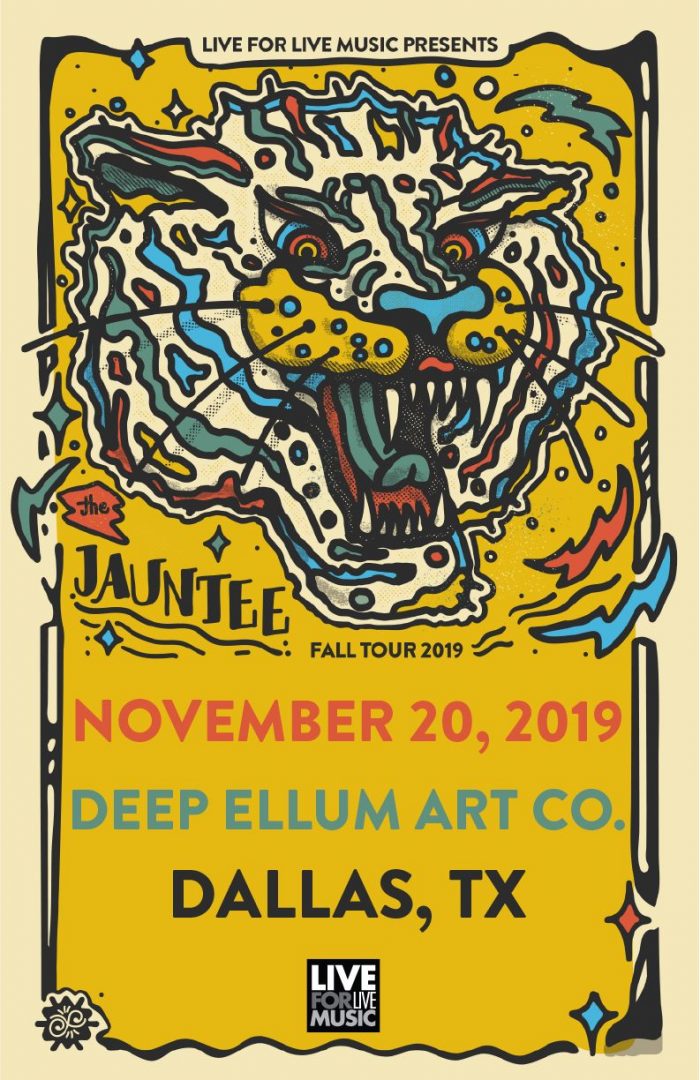 The Jauntee with Hippie Hoodoo :: Deep Ellum Art Co :: Nov 20th
at

Deep Ellum Art Company
Wednesday

,
November
20
2019
The Jauntee is back in Dallas!
www.thejauntee.com
www.facebook.com/thejauntee
thejauntee.bandcamp.com
In a world filled with instant gratification, gimmicky over saturation and a lack of true improvisation, The Jauntee pays tribute to music's ability to transcend simple entertainment and cultivate a truly distinctive experience. The Jauntee has fostered a musical community based on a breadth of original material that engages fans through nightly exploration and risk taking. Averaging over one hundred shows a year, with each containing a unique set list and their own special improvisational moments, the band is constantly expanding upon what defines them and their live performances.
With almost a decade's worth of touring experience; appearances at major festivals such as Peach Fest, Catskill Chill, and Resonance; and 36 states toured with stops at national touring staples such as Brooklyn Bowl, Georgia Theatre, and the Paradise Rock Club, The Jauntee have been nurturing a fanbase of dedicated followers who are inspired by their music and willing to travel to see what the band has in store next. Fans that thoroughly analyze their music, track their set lists and passionately promote their music. The Jauntee makes each night an exciting prospect of a new shared experience with bust-outs, fresh jamming, poignant covers, and accessible songwriting.
With Dallas' own Hippie Hoodoo + 1 more act TBA soon.