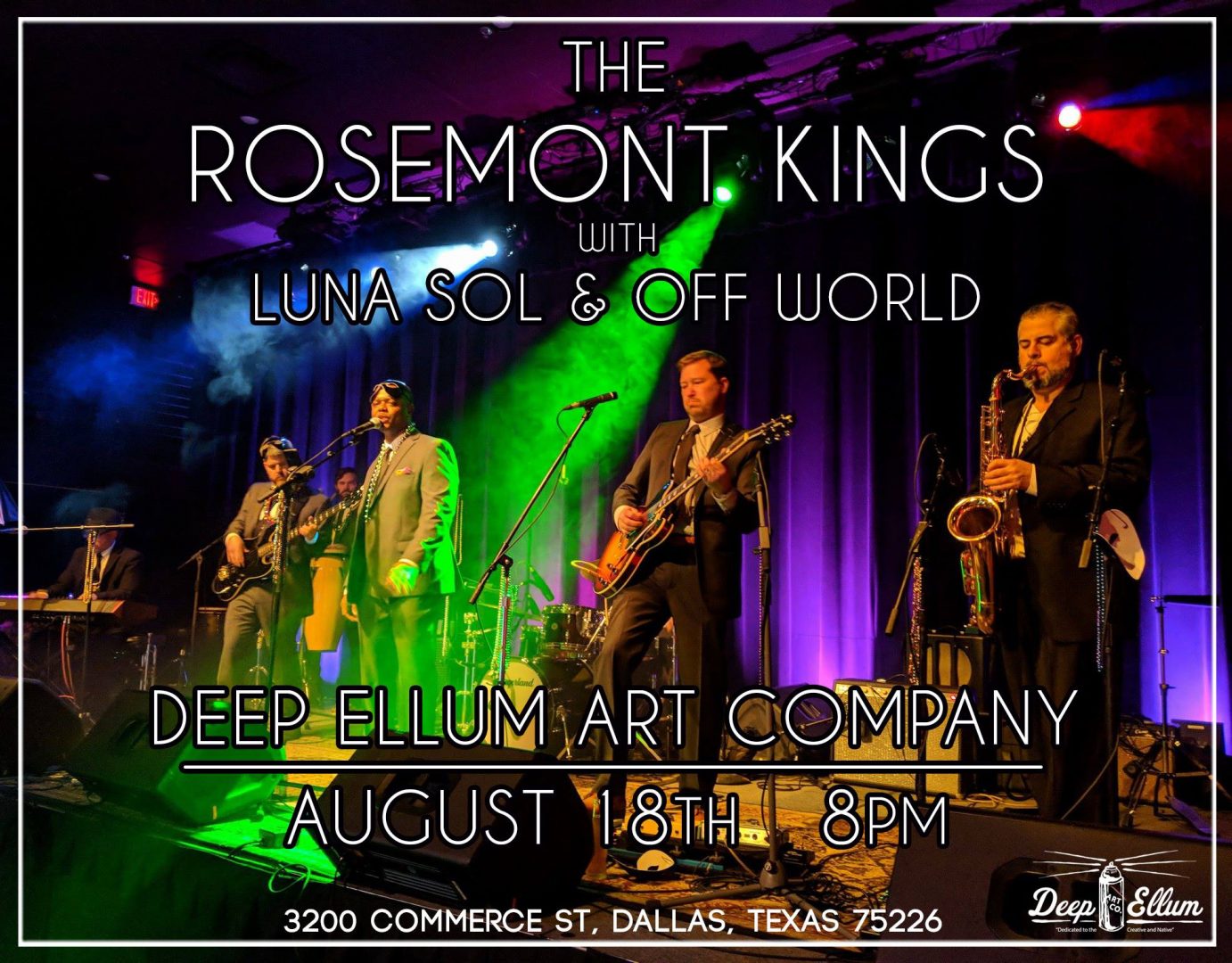 The Rosemont Kings + Luna Sol & Off World at Art Co.
at

Deep Ellum Art Company
Deep Ellum Art Company Presents:
[ live music | art gallery | backyard | bar ]
http://DeepEllumArt.Co
Tickets on Sale Now!
$5 ADV | $10 DOS
http://bit.ly/theRosemontKings_LunaSol
feat. The Rosemont Kings
http://therosemontkings.com
[ soul | r&b | groove ]
The Rosemont Kings were born from a single block of South Rosemont Avenue in Oak Cliff, TX. The serendipitous meeting of musically-blessed neighbors birthed a unique brand of R&B – a sound that puts a modern twist on the heart and soul of Muscle Shoals and Stax Records.
The grooves are impeccable and catchy. The lyrics are earnest and socially aware. The players are undeniably talented and the voice of lead singer Kraig Loyd is heavenly. Playing a mix of originals and covers, The Rosemont Kings bring an energy and groove that is guaranteed to get you moving.
+ Luna-Sol
https://soundcloud.com/dr-go80puffz
[ jazz | afrobeat | soul ]
Music for Escapism and Expression. Luna-Sol aims to create new worlds and sanctuaries through the medium of musical instruments.
& Off World
[ rock | funk | r&b ]
www.offworldband.com