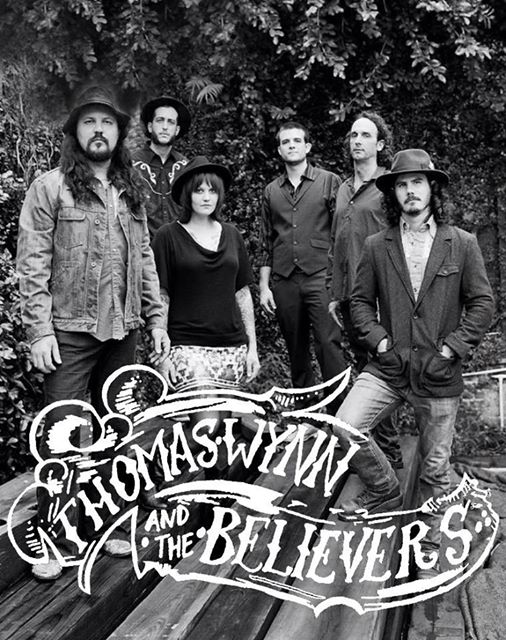 FREE
THOMAS WYNN & THE BELIEVERS
at

Heist Brewery
"Southern Rock Muscle ~ Soulful Rock n' Blues": If you like Tom Petty, The Band, The Black Crowes, CCR & Pink Floyd, you'll love TW&TB.
Voted seven years running BEST OF ORLANDO #1 ROCK BAND (and FOLK/COUNTRY) 2009-2015 . . . Orlando Weekly's Reader's Choice
Hailing from a musical family, the sibling-led band is heavily influenced by Thomas and Olivia's father, Tom Wynn, the original drummer of Cowboy, one of Capricorn Studio's (Allman Brothers) legendary bands from the 1970s. His influence, as well as their faith and rearing in church, undoubtedly shaped their songwriting and musical interests. Their deeply rooted principles certainly laid the foundation for what the Wynns bring to The Believers' sound. Thomas' spirit-moving vocals are uniquely supported by sister Olivia's engaging and captivating voice and presence. Her strong vocal harmonies and wide-eyed response is the perfect companion to his yearning banshee cries.
REAX Magazine recently said… "For once, you have a Florida band that is truly Florida. They look like Florida, they sound like Florida – with a touch of Molly Hatchett, The Band, Neil Young, and The Black Crowes. Not fad hipster, not transplant Florida, but Florida Florida. These guys are on the leading edge of creating a new southern rock scene. The sum of the parts is the strongest live shows in the region. Powerful melodies and hooks, grinding jams with soaring guitars and tight drum work, and a front man that carries the audience to new heights."
BEST LIVE BAND – OMNi Awards 2011