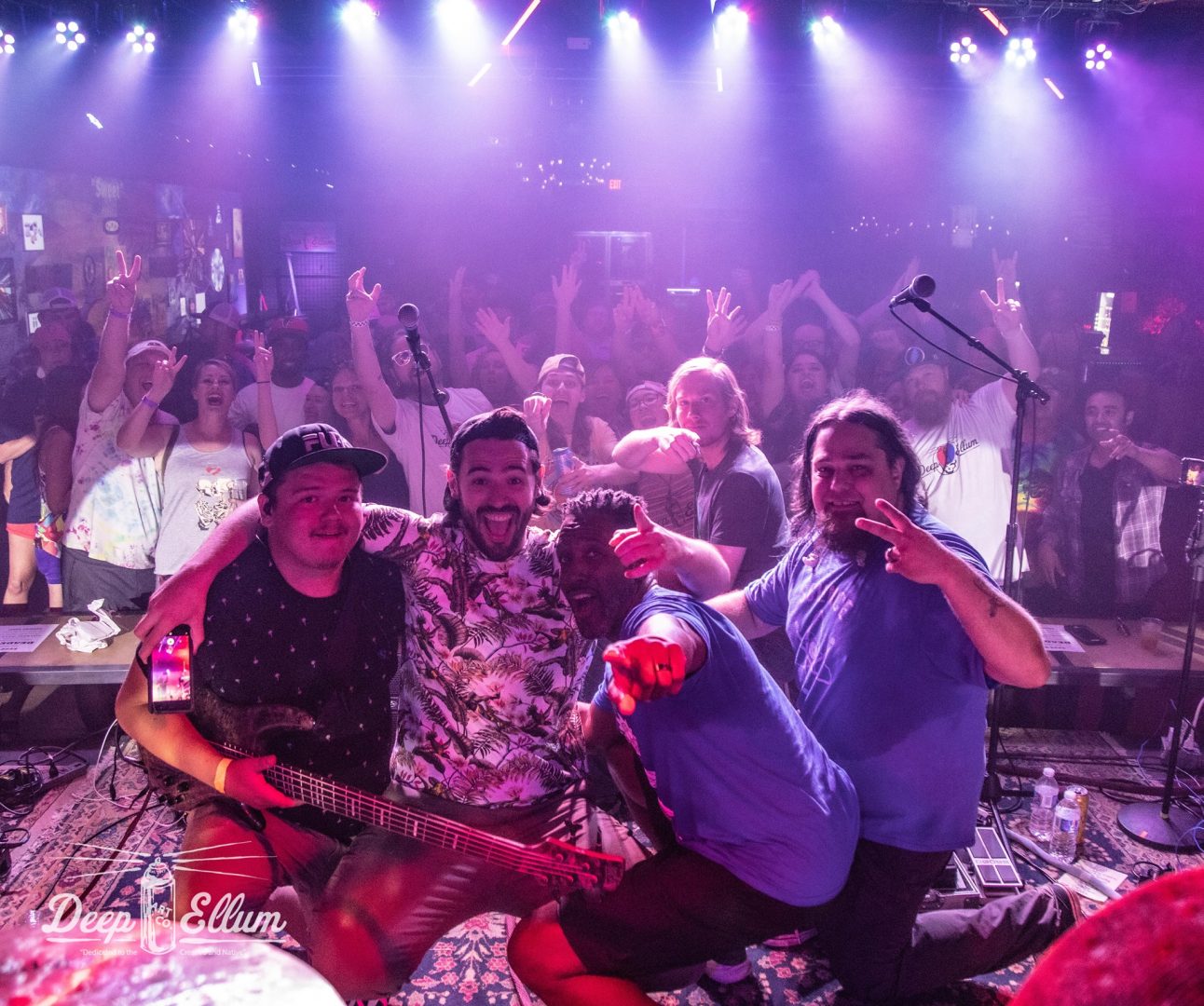 TryMoreMOJO Decompress Jam w/ World's Finest + More at YMH
at

Your Mom's House
Monday

,
September
09
2019
Time2Fly Music & Boogie Groove Entertainment present
TryMore MOJO returns to Your Mom's House for a Monday Super Jam!
TryMore MOJO
Psychedelic | Spacefunk | Deep Groove
http://trymoremojo.com
Seeking the highest of interstellar peaks, TryMoreMOJO aims to guide the listener on their mission through space with their blend of funky riffs, modular soundscapes, energetic vocals, and heavy grooves; inviting fans to contribute their energy in a give-and-take partnership between performer and listener.
An introspective look at funk and electronic music; MOJO offers funky riffs, spacey soundscapes, inviting vocals, and heavy grooves.
"MOJO an upcoming funk/electronic band are exactly what you need after a long week. Not only do they bring the grooves needed to wash away the stress of the week, the visuals provided are simply astounding. MOJO is like watching your own personal Pink Floyd, meets Rage Against the Machine, meets STS9, yes I went there. Do not miss these guys…" – DentonRadio.com
World's Finest
http://worldsfinestmusic.com
Foot Stompin' Americana Dance Floor Instigators from Portland, OR
+ More TBA