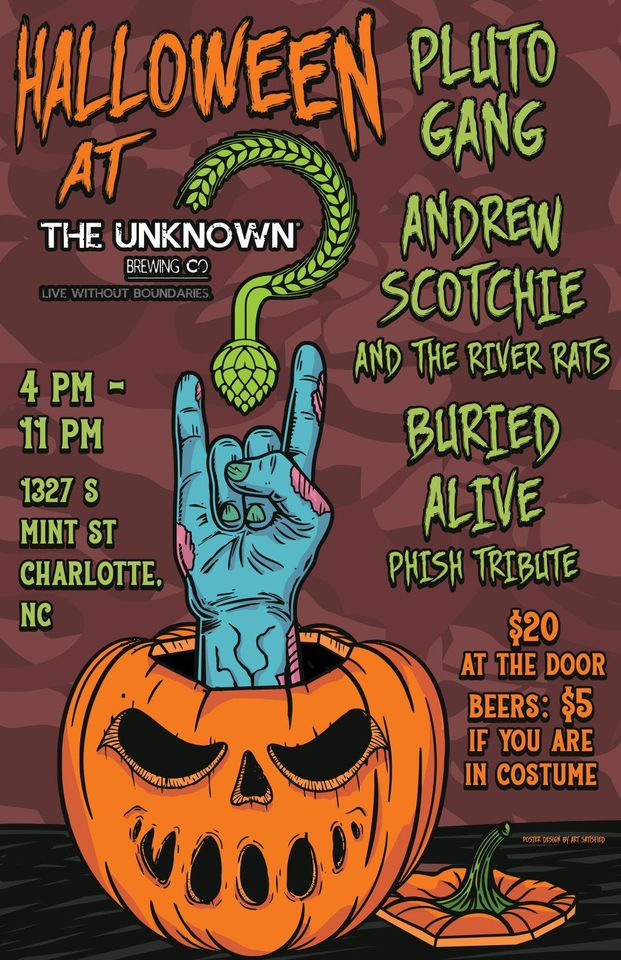 Unknown Brewery Halloween Bash with 3 Band
at

Unknown Brewery
Saturday

,
October
31
2020
Time2fly Music & Unknown Brewery Present –
8 – 10:45 Buried Alive Phish Tribute x2 sets
6:15 – 7:45 – Andrew Scotchie & The River Rats
4:30 – 6 – Pluto Gang
Live and outdoors in the Unknown Brewery parking lot.
WHAT STEPS ARE BEING TAKEN IN REGARDS TO COVID-19 SAFETY?
The State of NC has a mask policy in effect. We will have a zero-tolerance policy regarding masks. Masks will be required upon entry and when moving about the outdoor area until you get to your group. Persons not adhering to this policy will be asked to put on a mask or leave the venue.