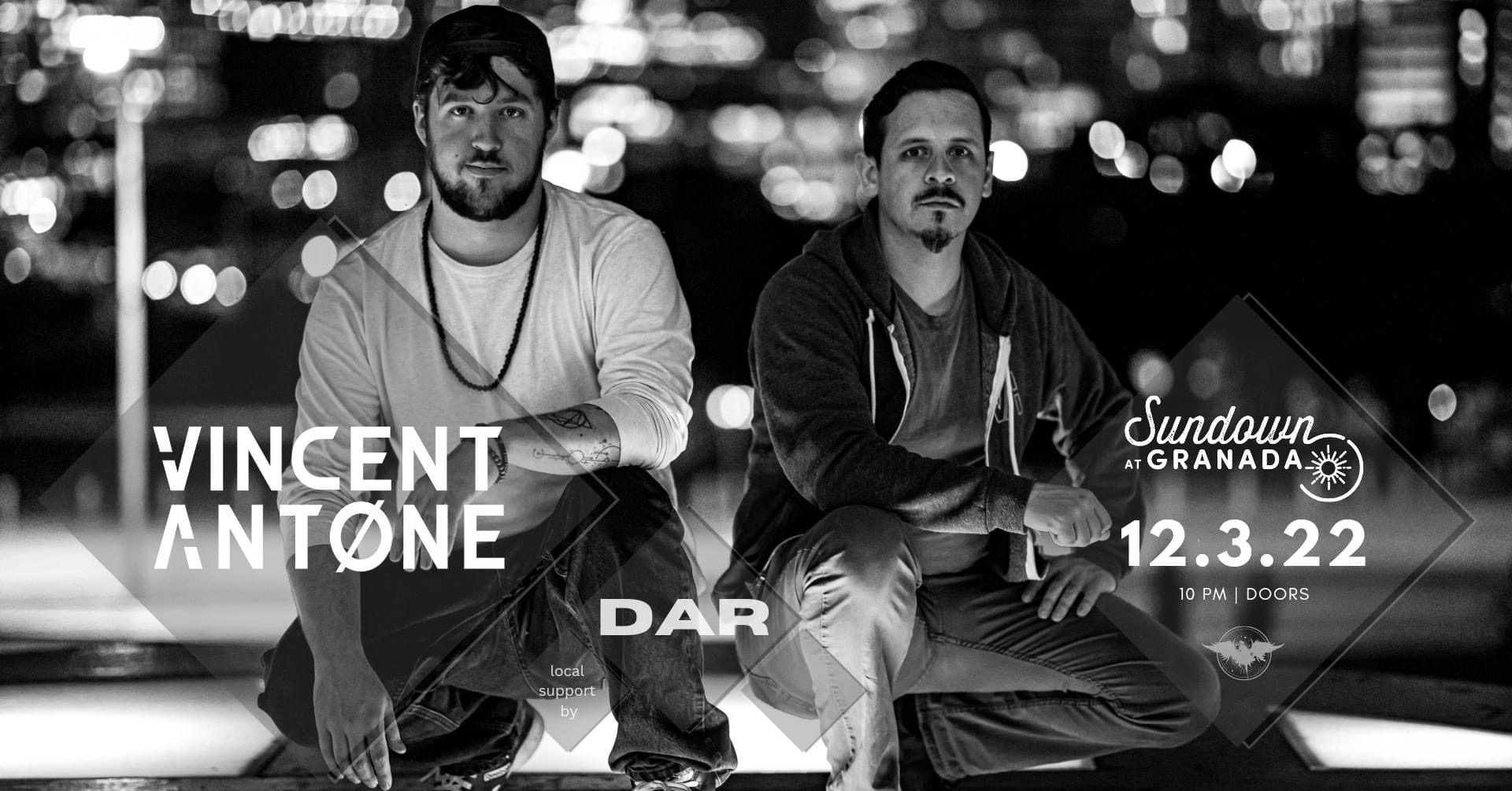 Vincent Antone + DAR | Live at Sundown at Granada
at

Sundown at Granada
Saturday

,
December
03
2022
Vincent Antone is joined by DAR Sat Dec 3rd at Sundown at Granada
Vincent Antone (full name Vincent Antone Seidl) is an American producer and recording artist based in Austin, TX. He is a multi-instrumentalist; playing guitar for over 20 years, Drums for 15, and Piano and Bass for 10. He has produced music for over 8 years now and has found a passion for combining elements of Dance music with all sorts of genres. His style runs from Future Funk, Hip Hop, Future Bass, House, Trap, and everything in between. His music is boundless, you can expect the unexpected, and because of this, there is something for everyone.
Goes Great With Pretty Lights, Break Science, Manic Focus, and Griz.