The Latest Scoop
Forgotten Space
Celebrating the Music of The Grateful Dead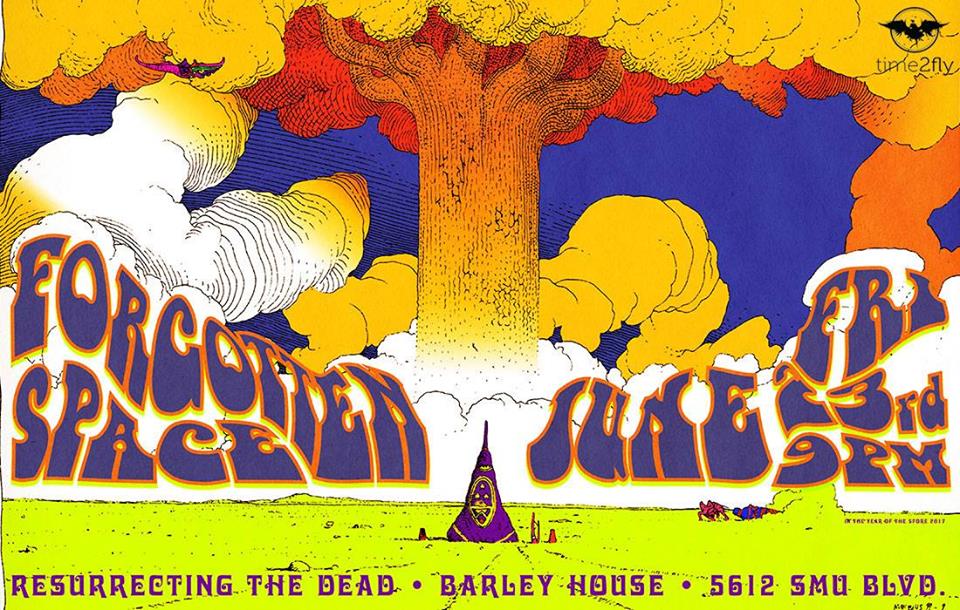 FORGOTTEN SPACE is a North Texas based Grateful Dead tribute band comprised of six diverse musicians with a deep understanding and respect for the rich and varied Grateful Dead songbook.
Staying true to form, the instrumentation of two guitars, bass, keyboards, two drummers, and strong three and four part vocal harmonies creates an incredibly accurate representation of the real enchilada. Add to that a willingness to explore arrangements from all eras of the Dead's body of work (1965-1995), and you end up with an all out, explosive mixture of good vibes, endless dance party, and deep space musical exploration which engages Deadheads and non-Deadheads alike.
Catch Forgotten Space in Buena Vista, Colorado!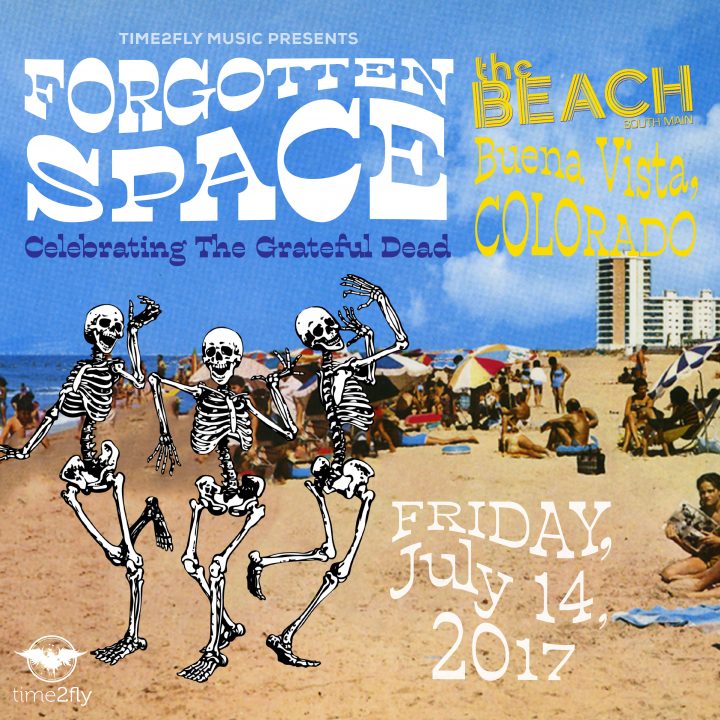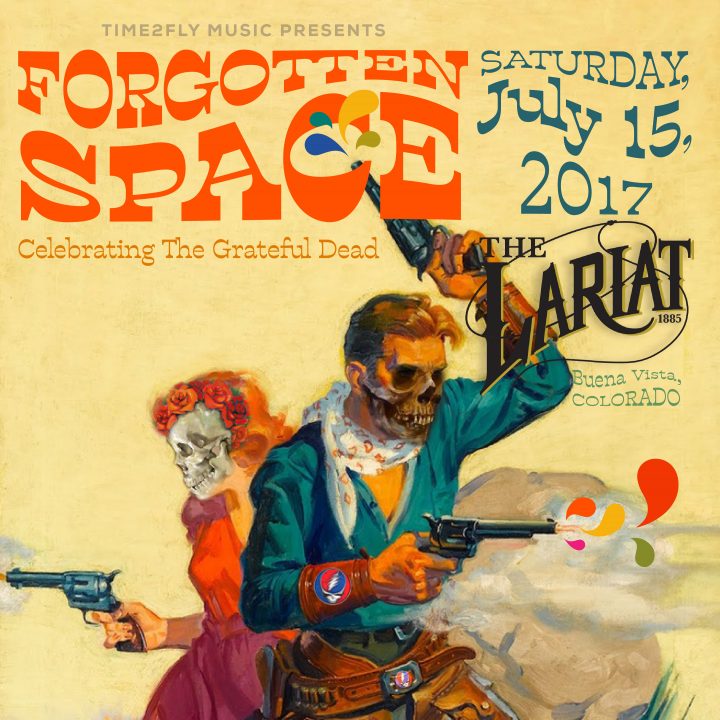 The Grateful Ball
feat. The Travelin' McCourys & The Jeff Austin Band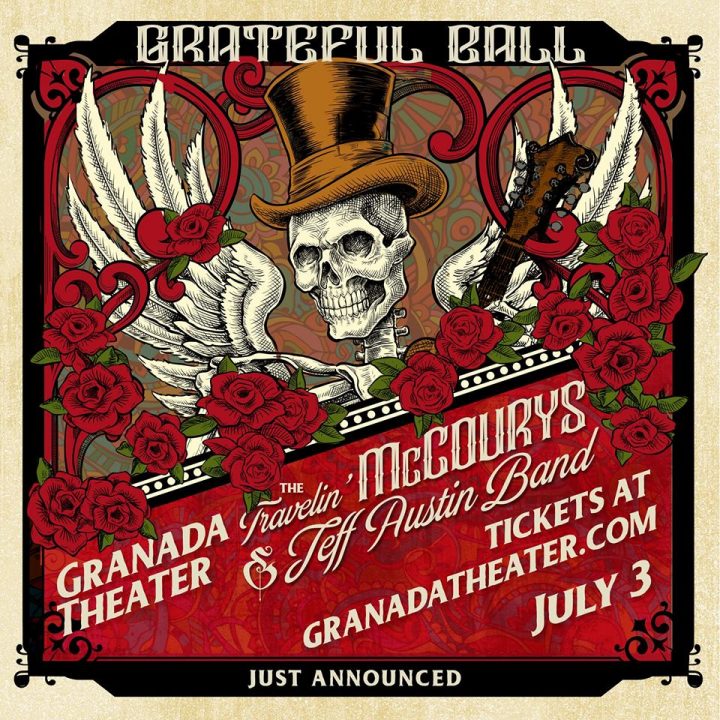 The Travelin' McCourys and the Jeff Austin Band (formerly of Yonder Mountain String Band) will team up for the Grateful Ball, a truly unique bluegrass experience in which each band will play a set and the two bands will come together for a set of Grateful Dead songs to wrap the evening on July 3rd at the historic Granada Theater.
90's Grunge Night
feat. Pearl Gem, Nervana, and Go Ask Alice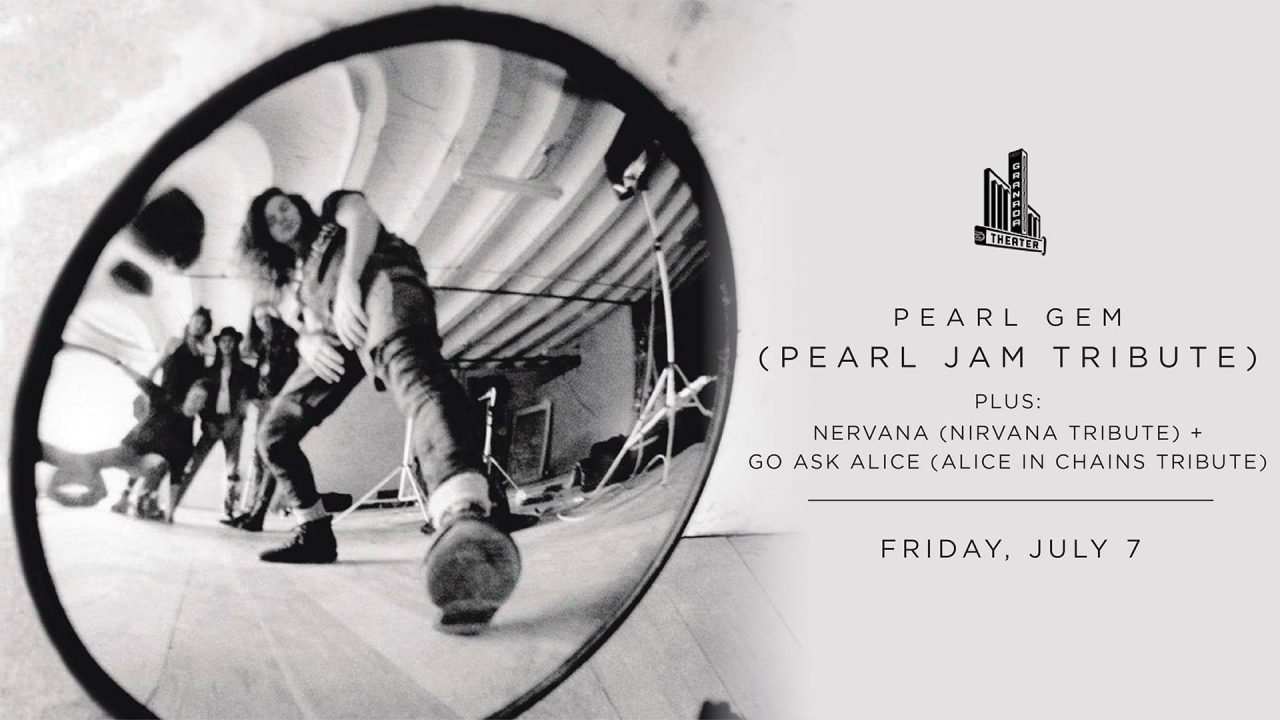 Heart Byrne, Depeshi, & Panic
Celebrating The Talking Heads, Depeche Mode, and The Smiths & Morrissey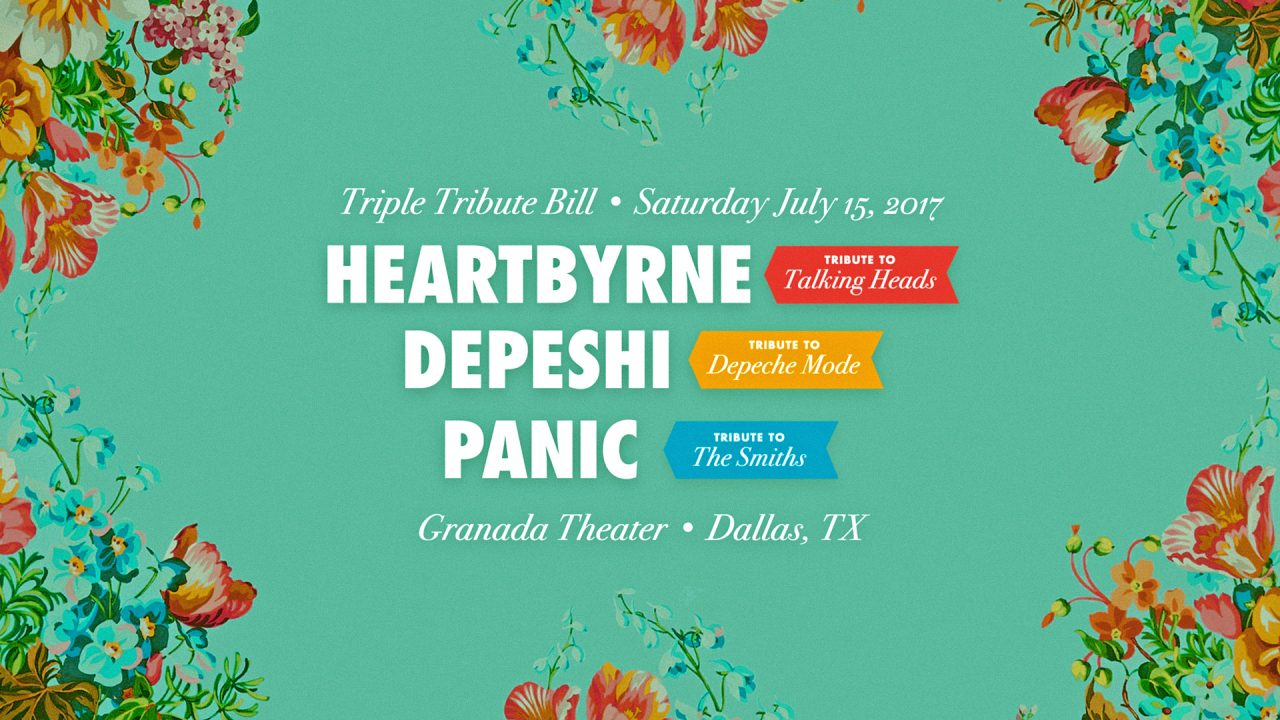 Granada Theater & Time2Fly Music Presents a very special 'Triple Bill of Tribute Bands' for one night only at Dallas' Granada Theater! HEARTBYRNE plays Talking Heads, DEPESHI pays homage to Depeche Mode, and PANIC plays the music of The Smiths and Morrissey. Three of the most influential and timeless acts of the 80's come together for an incredible night of music and dancing. Don't miss it!
We've got some small-town mega talent coming through Dallas this Summer!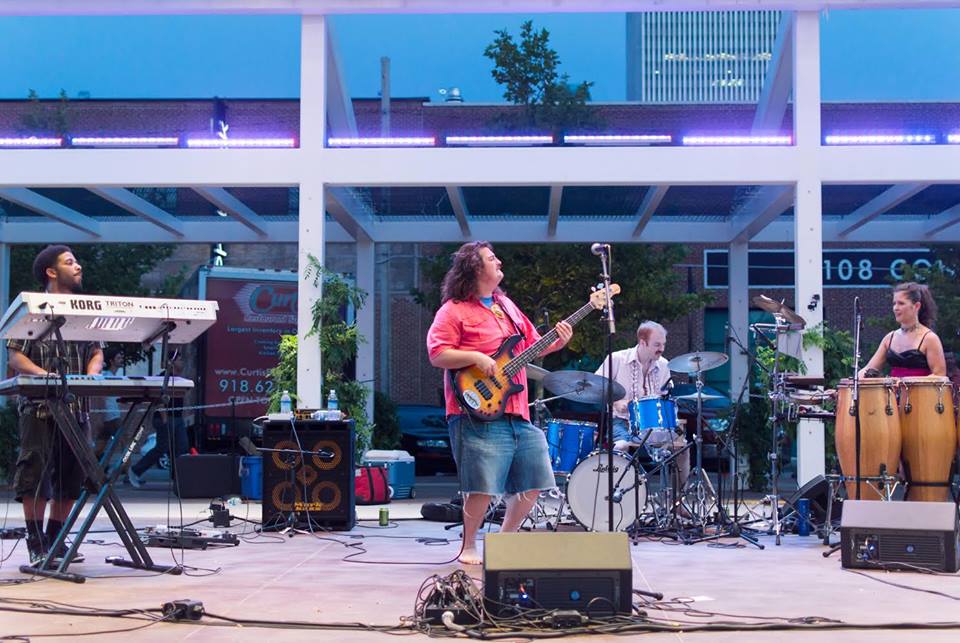 "Just like its members, Henna Roso is not easily defined. The band merges the various styles and influences of Justin Dupuis and Taylor Graham to create a unique, yet approachable musical experience for the listener. Combining elements of funk, jazz, and soul, Henna Roso's unique compositions take the listener to new sonic heights."
" Henna Roso is a musical collective dedicated to fighting hunger related issues in America. By offering food drives at every show and dedicating 10% of all revenues to fighting food insecurity, Henna Roso hopes to provide sustained support for hunger related issues."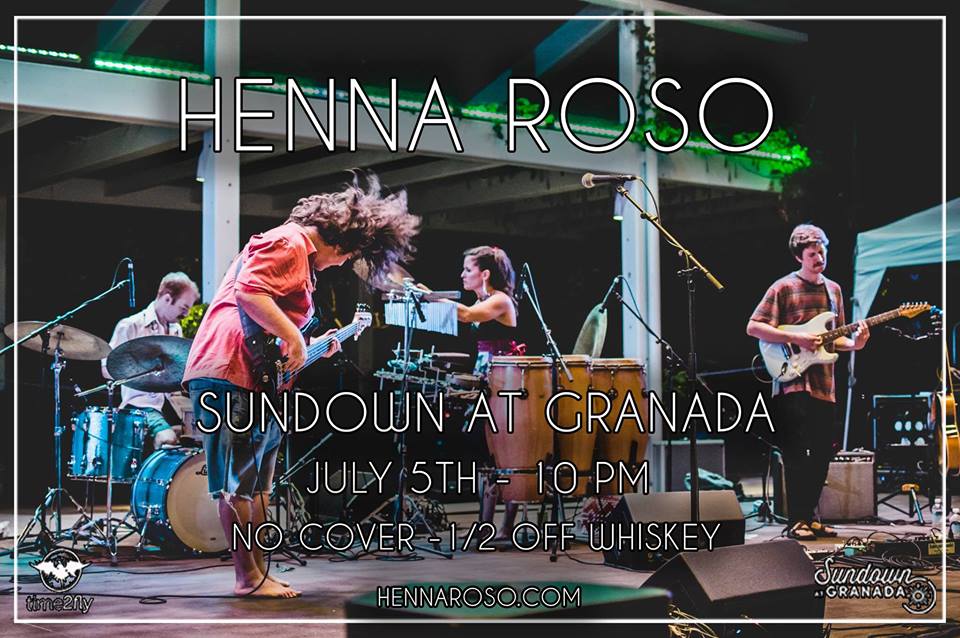 ---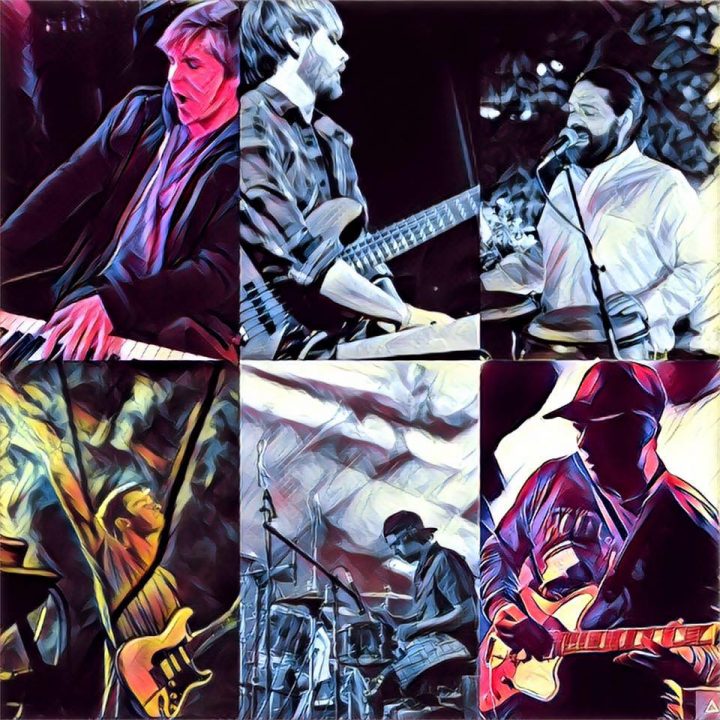 "Prog-Jam / Heady-Metal / Fusion"
"Eminence Ensemble is an impressive high energy sextet, whose music and live show is something you won't soon forget. Molding together influences from rock, fusion, and soul. Eminence Ensemble creates a modern musical coalescence that is sure to leave your jaw on the floor."
Goes Great With:
Pink Floyd, Steely Dan, Led Zeppelin, Stevie Wonder, Yes, Michael Jackson,
Frank Zappa, Umphrey's Mcgee, Phish, Mahavishnu Orchestra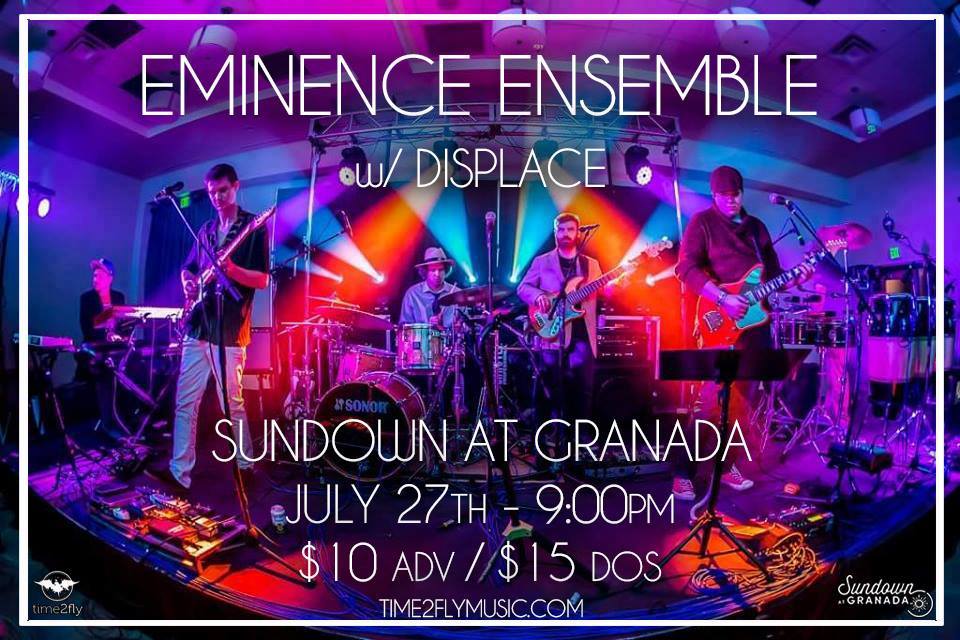 ---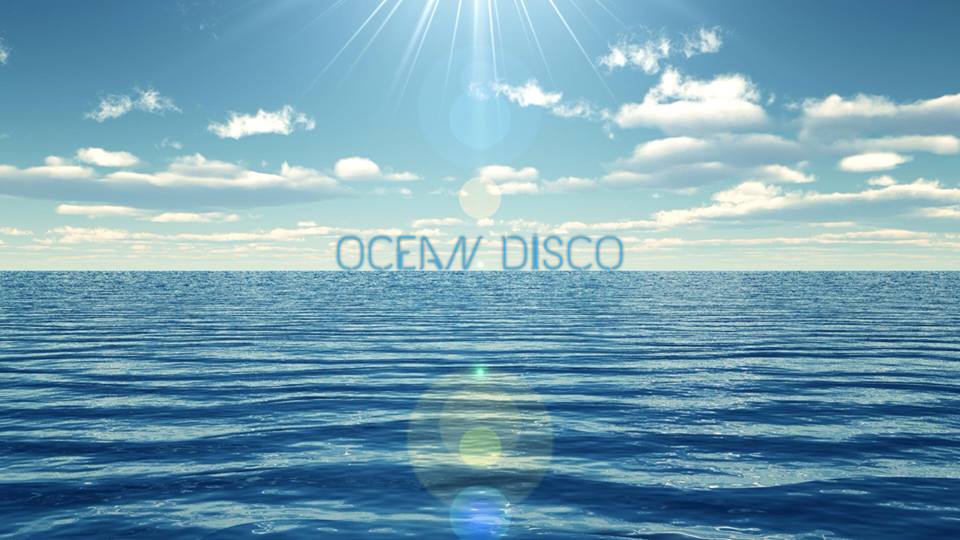 "Influenced by STS9, Tycho, RJD2, DJ Shadow, Umphrey's McGee, Boards of Canada and the New Orleans funk music scene. Ocean Disco melds together these influences using dance, funk and hip hop beats to create a truly unique musical atmosphere."
"Using a combination of electrified instruments, digital samples, and analogue synthesizers, the band strives to create an interactive musical odyssey at their live shows. Capturing the full spectrum of emotion their music seems to continually evolve within itself from one moment to the next. Heavily improvised live sets is where the band shines as they constantly push their own boundaries to assure that each Ocean Disco show is a one of a kind experience."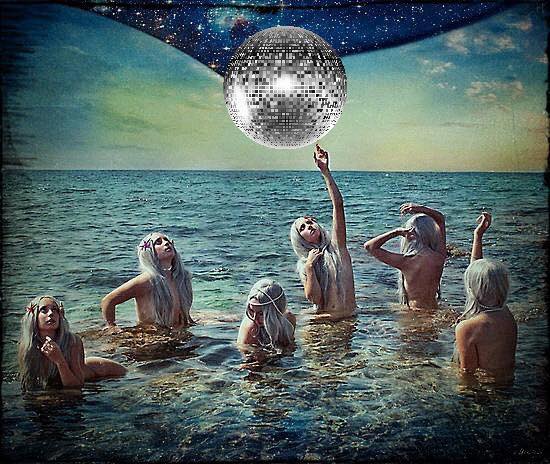 Tuesday, August 8 @ 9pm
Sundown at Granada
No Cover – 1/2 off Draft Beers
More News >
Upcoming Events
FREE
THOMAS WYNN & THE BELIEVERS
at

Heist Brewery
Charlotte

,
North Carolina
"Southern Rock Muscle ~ Soulful Rock n' Blues": If you like Tom Petty, The Band, The Black Crowes, CCR & Pink Floyd, you'll love TW&TB.
Voted seven years running BEST OF ORLANDO #1 ROCK BAND (and FOLK/COUNTRY) 2009-2015 . . . Orlando Weekly's Reader's Choice
Hailing from a musical family, the sibling-led band is heavily influenced by Thomas and Olivia's father, Tom Wynn, the original drummer of Cowboy, one of Capricorn Studio's (Allman Brothers) legendary bands from the 1970s. His influence, as well as their faith and rearing in church, undoubtedly shaped their songwriting and musical interests. Their deeply rooted principles certainly laid the foundation for what the Wynns bring to The Believers' sound. Thomas' spirit-moving vocals are uniquely supported by sister Olivia's engaging and captivating voice and presence. Her strong vocal harmonies and wide-eyed response is the perfect companion to his yearning banshee cries.
REAX Magazine recently said… "For once, you have a Florida band that is truly Florida. They look like Florida, they sound like Florida – with a touch of Molly Hatchett, The Band, Neil Young, and The Black Crowes. Not fad hipster, not transplant Florida, but Florida Florida. These guys are on the leading edge of creating a new southern rock scene. The sum of the parts is the strongest live shows in the region. Powerful melodies and hooks, grinding jams with soaring guitars and tight drum work, and a front man that carries the audience to new heights."
BEST LIVE BAND – OMNi Awards 2011
More Events >
Join The List
find out about T2F shows in your area & chances to win free tickets
About Us
Time2fly Music is one of Texas' top local music promotions & booking agencies, offering top shelf service for any live music needs, production solutions, or good times support needed ie clubs, bars, private parties, weddings,etc. If you need live music we have options for you.
More about T2F >
Contact >