The Latest Scoop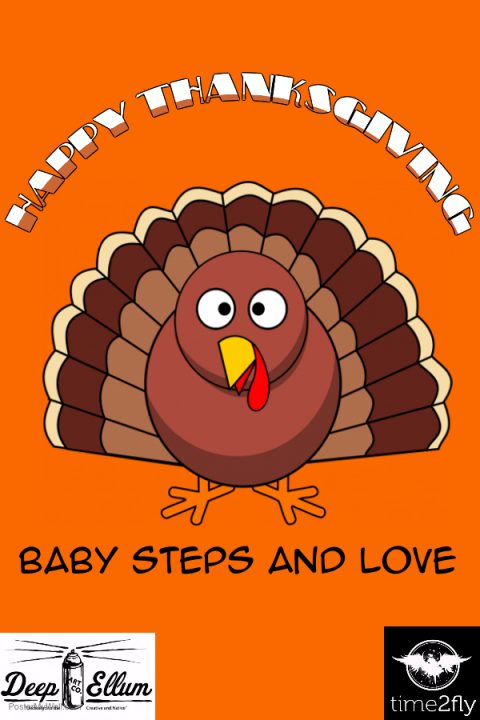 Have a safe and happy thanksgiving, from all of us at the Time2Fly family!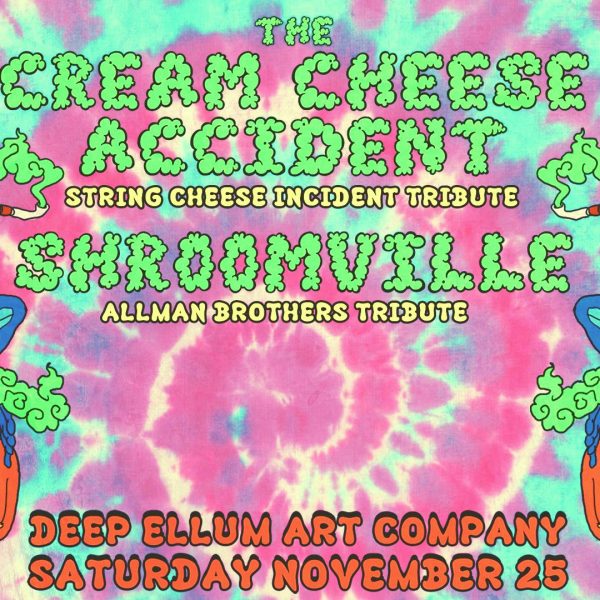 Nov. 24th
Deep Ellum Art Company Presents:
[ live music / art gallery / food truck yard ]
MONTU
[ jamtronica / funk / rock ]
www.montumusic.com
"MONTU is an Oklahoma-based jamtronica act that's been consistently building a name for itself in the Midwest and beyond. Based out of Norman, Oklahoma, the electronic-infused four-piece frequently takes their show on the road, having played from coast-to-coast at a number of festivals and clubs in addition to opening for the likes of scene favorites such as Umphrey's McGee, The Disco Biscuits, Lotus, EOTO, Papadosio, The Floozies, and more. The group seamlessly fuses funk, jazz, rock, and R&B, all with the underpinning of electronic music, to create a unique sound that is wholly their own, and fans who have gotten a chance to catch the up-and-comers are left eager to hear more." – Ming Lee Newcomb, LiveForLiveMusic.com
$10
Forgotten Space AfterParty at Art Co!
Half off entry ($5) with Forgotten Space Granada Ticket Stub
————————————————————————————————————————————————–
Nov. 25th
Deep Ellum Art Company Presents:
[ live music / art gallery / food truck yard ]
Cream Cheese Accident (Austin, TX)
https://soundcloud.com/cream-cheese-accident
(String Cheese Incident Tribute Band )
[ rock / jam / bluegrass ]
"A super-group of talented individuals from the central Texas area, Cream Cheese Accident had the crowd dancing almost as if String Cheese were actually there, while at the same time adding their own flare to the songs."
+ Schroomville-A Tribute to The Allman Brothers Band (Dallas, TX)
http://www.schroomville.com/
[ rock / blues / jam ]
Schroomville – A Tribute to The Allman Brothers Band was formed to play the tunes of this great band and create Read more »
More News >
Upcoming Events
Palace Saints
Grassroots Willie Reunion Show!!
at

Deep Ellum Art Company
Dallas

,
Texas
Deep Ellum Art Company Presents;
[ live music / art yard / food trucks ]
.:: EARLY SHOW ::.
Grassroots WIllie Reunion (9:15pm)
Grassroots Willie is a local and touring band in the mid and late 90's, with most of the members graduates of UNT with a regular residency at Club Dada.
Over the years, GRW played SXSW and opened for many regional, national and international artists including: Richie Havens, Sister 7, Brave Combo, Old 97's, Vallejo, James Speer, The Toadies and Deep Blue Something.
The band officially disbanded in 1998, with members relocating to LA and NYC to continue their artistic endeavors; whether its being the voice of Comedy Central for four years, or playing music with Adam Lambert, Wolfmother, 311, Dave Mason and many many more, the guys never lost their passion to create and entertain.
Only recently did the members all find themselves back in their hometown of Big D, eager to play again and share the stage with a true brotherhood.
w/ Palace Saints (8pm)
[ rock / groove / indie ]
$5 cover
Stick around after for Late-Night w/ Montu at Deep Ellum Art Company :: Nov 24!
More Events >
Join The List
find out about T2F shows in your area & chances to win free tickets
About Us
Time2fly Music is one of Texas' top local music promotions & booking agencies, offering top shelf service for any live music needs, production solutions, or good times support needed ie clubs, bars, private parties, weddings,etc. If you need live music we have options for you.
More about T2F >
Contact >