Bluetech with Bliss Goddess and Chorduroy | Dallas, TX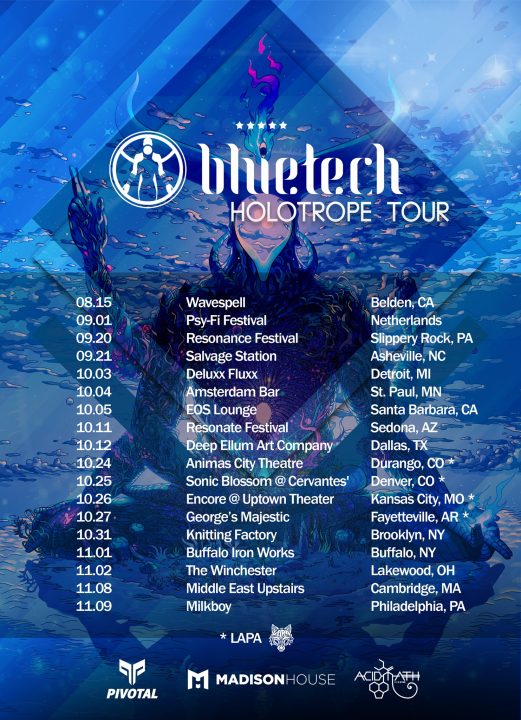 Deep Ellum Art Company Presents:
[ live music | art gallery | bar | art yard ]
http://DeepEllumArt.Co
Saturday, October 12th 2019
Tickets on Sale NOW!
>>> http://bit.ly/Bluetech_DTX
Bluetech
[electronic | ambient | down-tempo]
Evan Bartholomew has been performing electronic music for nearly 20 years as Bluetech, Evan Marc and Invisible Allies (with Kilowatts).
As an an internationally recognized touring music producer with over 29 album / EP releases and a seasoned portfolio of video game and film scoring credits, Bluetech is a master of analog and modular sound synthesis and DSP audio manipulation. He brings a passion for sound design and cutting edge audio exploration into all the work he touches. His music transcends the constructs normally associated with a calculated "electronic artist," pursuing music with meaning and purpose with downtempo, future bass and progressive electronic music, rife with emotional intent and poly-rhythmic percussion.
Bluetech began his training as a classically trained pianist at a young age, and has explored his craft as a DJ, musician, film composer, record producer and label owner. His work has evolved to include his roots in classical composition and ear for nomadic harmonic progressions and a deep awareness of music as a kinetic force with body moving beat mechanics. He has toured extensively throughout the U.S. and internationally, having shared stages with such acts as The Glitch Mob, The Orb, Bassnectar, Ott, Juno Reactor and many more.
Bliss Goddess
[tribal dub | sacred word beat]
Bliss Goddess is a live performance group that includes sacred sounds, visionary art and shamanic visuals, brought to life with radiant temple dancers (tribal fusion, belly dance, ecstatic dance, etc.). It is an embodied, immersive, multi-sensory experience in which everyone participates.
Bliss Goddess can be found at ecstatic dance events, private tantric retreats and temple parties, shamanic and journeying ceremonies, and on the transformational festival circuit.
You can hear Bliss Goddess here:
http://www.SoundCloud.com/blissgoddess
Chorduroy
(Leland Kracher of TryMoreMOJO)
[electronic | funk | dance]
---
Of Good Nature w/ Th3rd Coast Roots Live at Sundown at Granada Oct. 13th

Goes Great With: The Revivalists, Slightly Stoopid, Nahko and Medicine For The People, Rebelution
---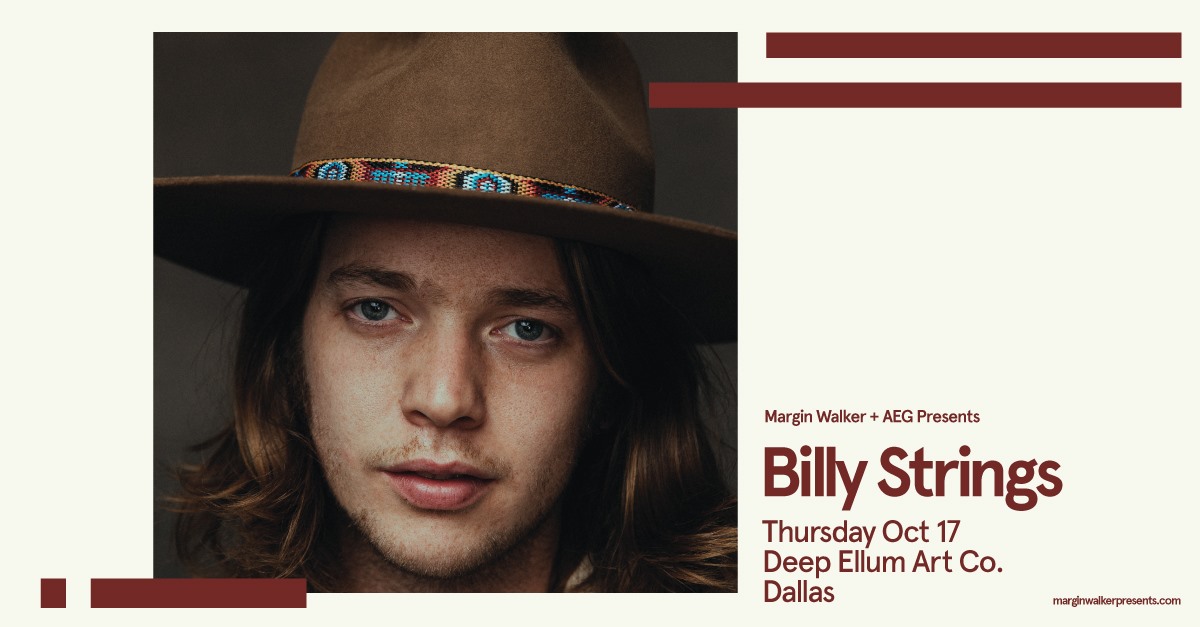 Margin Walker Presents Billy Strings at Deep Ellum Art Company on October 17th!
Tickets on sale now at http://bit.ly/BillyStringsOct17
–Billy Strings–
Spotify- https://spoti.fi/2WTJrvV
'Dealing Despair'- http://bit.ly/2IqSLyM
---
Dallas Jamily Sampler with Litz, Zoofunkyou, & Mahagonie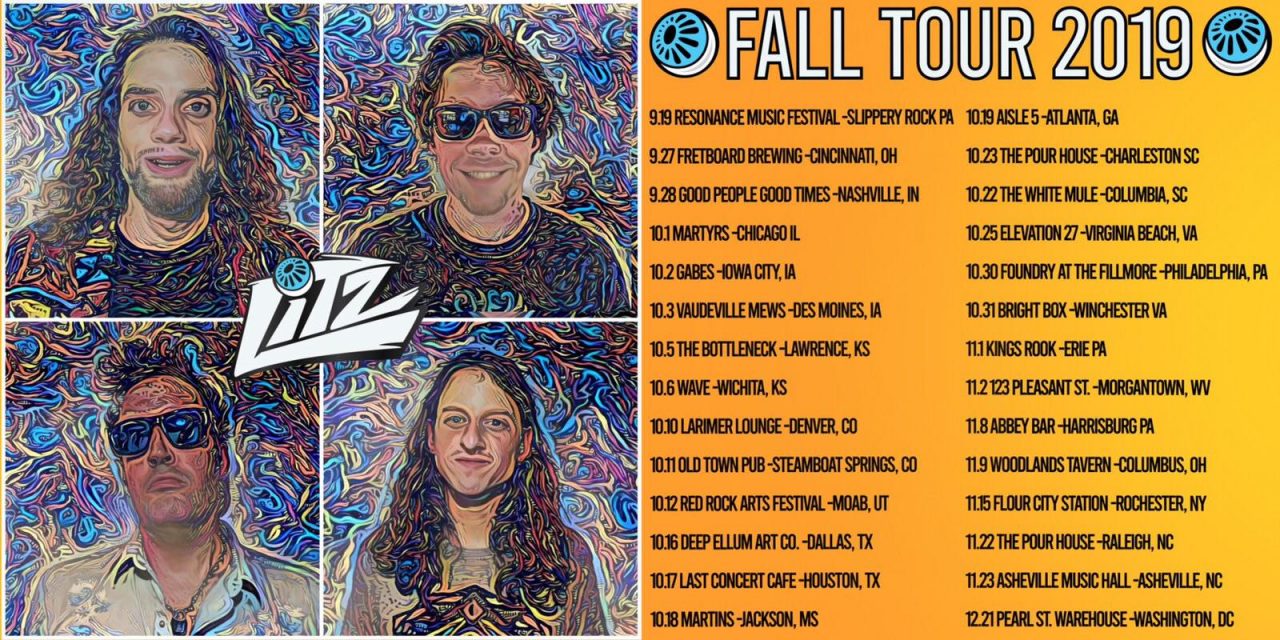 Deep Ellum Art Company Presents:
[ live music | art gallery | bar | art yard ]
http://DeepEllumArt.Co
Our Dallas Jamily Sampler featuring:
LITZ, Zoofunkyou, Mahagonie on Wednesday, October 16th, 2019
Tickets on Sale NOW!
LITZ – Frederick, MD
[Funk | Psychedelic |Jam]
Feels Like: Aqueous, The Magic Beans, The Werks
www.litzmusic.com
LITZ brings together a wide array of musical influences ranging from funk, jam, go-go, soul, electronica and just about everywhere inbetween to amalgamate a new sound for the ears of the world. Their sound strides to sonically transport it's listeners to another planet free of the stress, struggles, and tribulations of modern day life through the use of funky horn riffs, wah-wah keys, pounding bass, driving/progressive rhythms and melt your face guitar.
Zoofunkyou – Chicago, IL
[Blues | Psychedelic | Funk]
Feels Like: Doom Flamingo, Spafford, Lotus
Zoofunkyou is a modern day blues-infused psychedelic soulfunk phenomenon who have brought their quick-witted sonic expressionism and meaningful melodic lyrics to audiences all around the country. Zoofunkyou is a psychedelic stew featuring a Chicago based bluesy broth, sizzlin' with soul, chunks of funk, and meaningful melodic lyrics. Reminiscent of Jimi Hendrix, The Grateful Dead, The Alabama Shakes, and Funkadelic. The electric jams of Zoofü are guaranteed to tickle the soul, melt the face, and shake the booty!
Mahagonie – Dallas, TX
[psychedelic | funk | blues]
Feels Like: Khruangbin, Kikagaku Moyo, Jimi Hendrix
A good ol' classic power jam trio from Dallas, TX.
---
Magic Beans with TryMoreMOJO – Dallas, TX – 10/30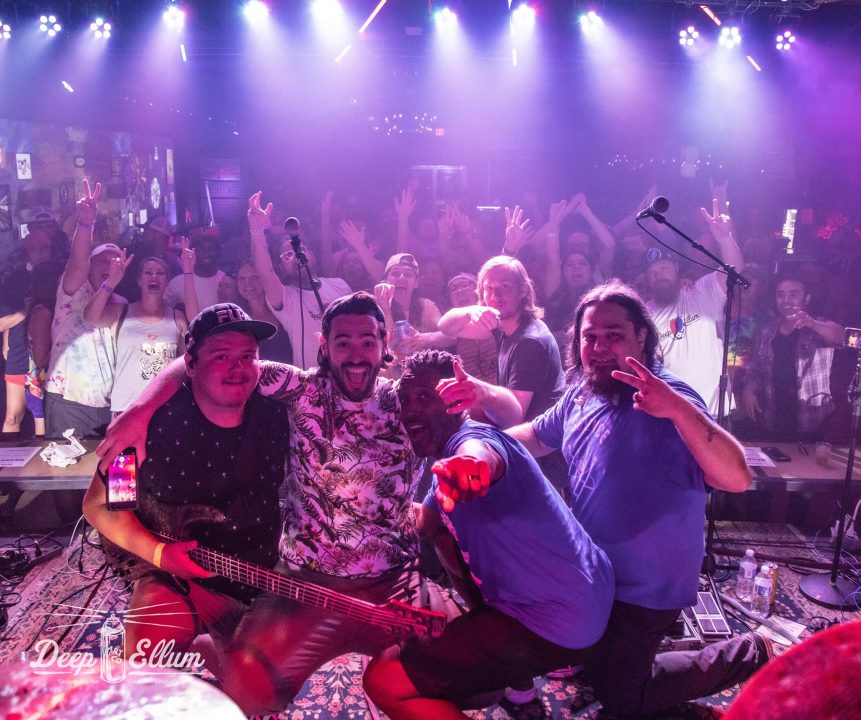 Deep Ellum Art Company Presents:
Magic Beans (Denver, CO) & TryMore MOJO (Dallas, TX) Wednesday, October 30th.
Tickets on Sale NOW!
>>> bit.ly/MagicBeans_DallasTX
Magic Beans (Denver, CO)
[funk | soul | rock]
www.magicbeansmusic.com
Magic Beans have steadily built upon their national notoriety in a short period of time with a distinguishable sound that is uniquely their own.
---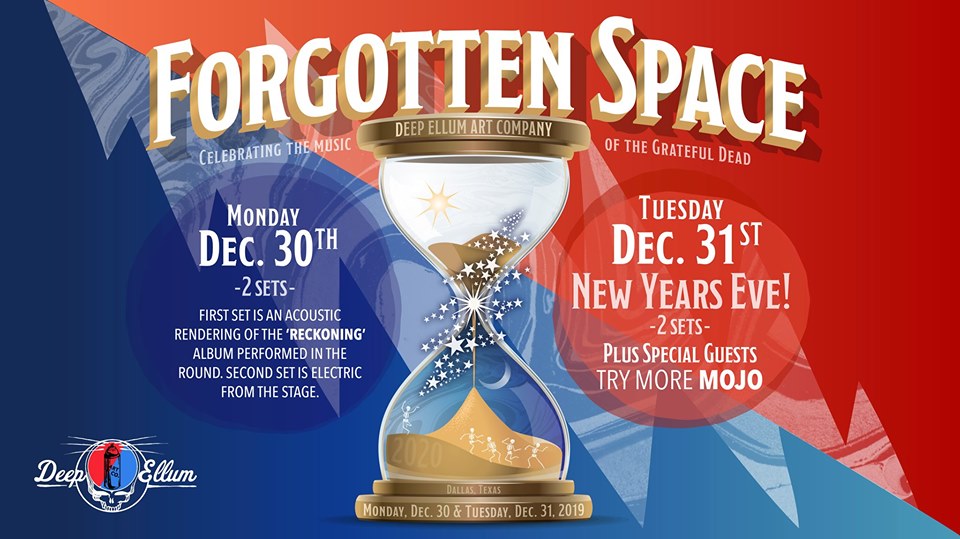 Deep Ellum Art Company Presents:
[ live music | art gallery | bar | art yard ]
http://DeepEllumArt.Co
Deep Ellum Art Company Presents:
[ live music | art gallery | bar | art yard ]
http://DeepEllumArt.Co/
Kicking in the New Year the Art Co way.. with a little Dead, a little Mojo and a few other surprises along the way.
NIGHT 2!
w/ FORGOTTEN SPACE
[ A Tribute to the Grateful Dead ]
www.forgottenspace.net
&
TryMore MOJO
[ deep groove | space funk | dance rock ]
---