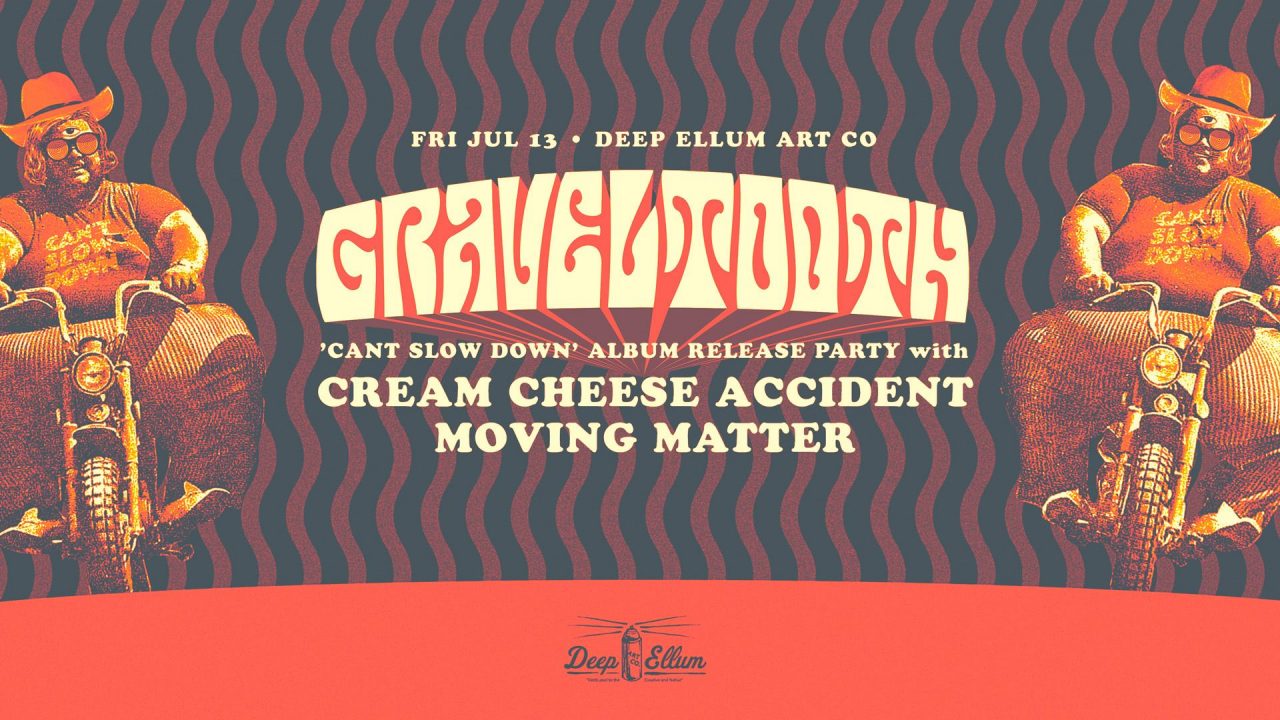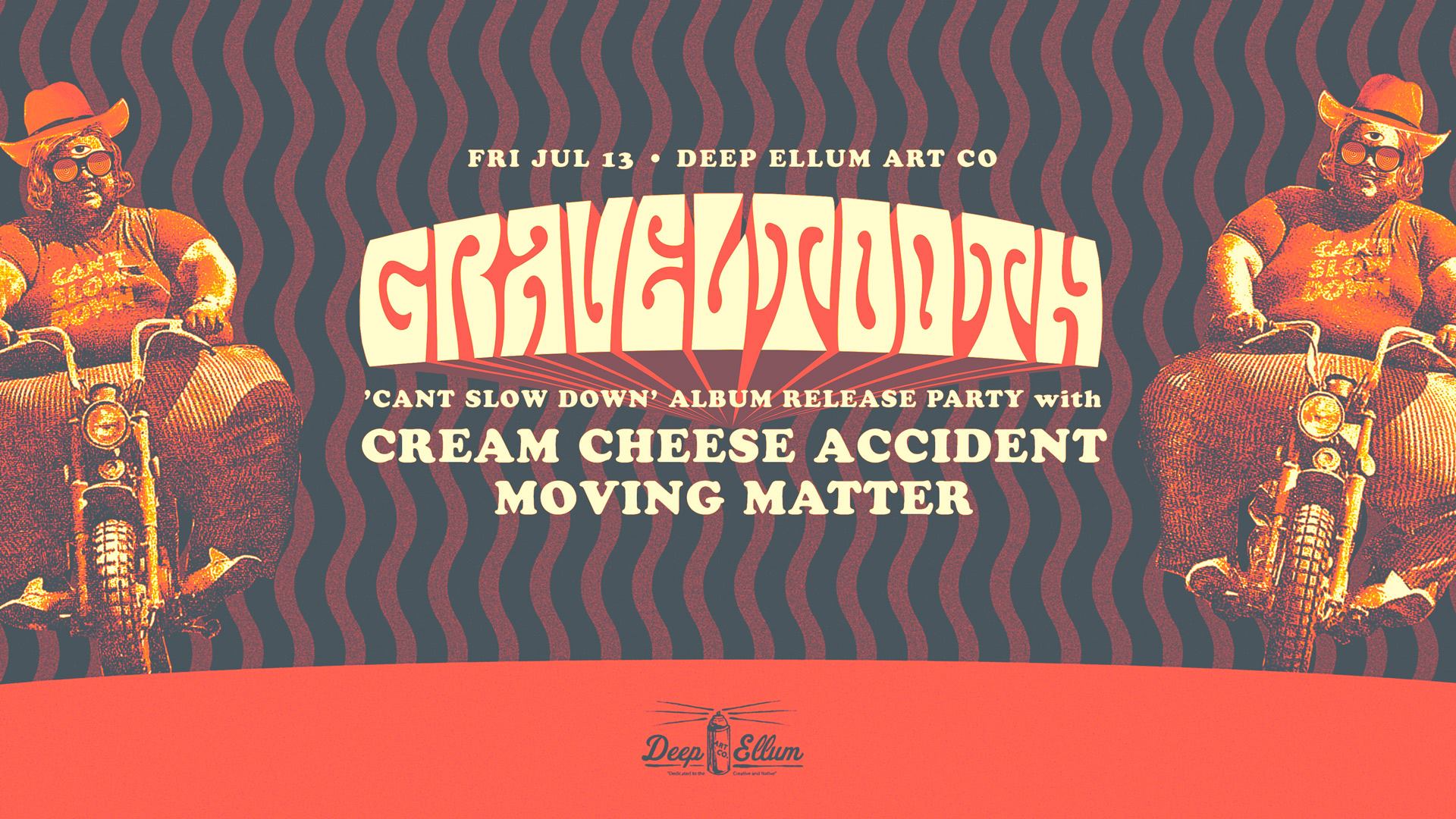 Deep Ellum Art Company Presents:
Graveltooth Album Release Party
with Moving Matter & Cream Cheese Accident
[ live music / art gallery / backyard / bar ]
>>> 4pm: BAR OPENS
>>> 7pm: BOX OFFICE
>>> 8pm: MUSIC STARTS
Moving Matter (12am Inside)
[ rock / psychedelic / boob jazz ]
Moving Matter, is an enigmatic Austin, TX-based rock and jam outfit. Bassist Chris Holland (deep pocket grooves) and guitarist Josh Pearson (soaring leads) share most of the song-writing duties, while drummer Dan Mcgreevy captains the ship with his rock-steady beats. Dustin Bozarth on keys has rounded out the sound with lush synth textures and screaming hammond organ.
Graveltooth – Album Release Party (10:15pm Inside)
[ rock / psych / funk ]
With their debut full-length album Can't Slow Down, Graveltooth managed to capture lightning in a bottle as they balanced their talent as songwriters alongside the instrumental prowess and rock and roll attitude that has made them such an explosive live act. Chris "Frenchie" Smith, the Austin-based producer known for his work with acts like Built to Spill, The Toadies, Meat Puppets and a slew of local favorites, was the perfect pick to help Graveltooth harness their energy in the studio.
Cream Cheese Accident (Outside under the Pavilion 8pm)
[ rock / jam / bluegrass ]
(String Cheese Incident Tribute Band)
"A super-group of talented individuals from the central Texas area, Cream Cheese Accident had the crowd dancing almost as if String Cheese were actually there, while at the same time adding their own flare to the songs. "
>>>Tickets On Sale Now!
>>>$10 ADV // $15 DOS
>>>http://bit.ly/movingmattergraveltooothcreamch
DRINK SPECIALS:
$5 Wells till Box Office starts up (7pm)
PARKING:
Street parking available on Commerce (front) & Murray (side). Lot parking is available on Canton (back) across the street in the Equipment and Maintenance Services building after 6pm. We do not recommend parking in the business lot on Murray.
All Ages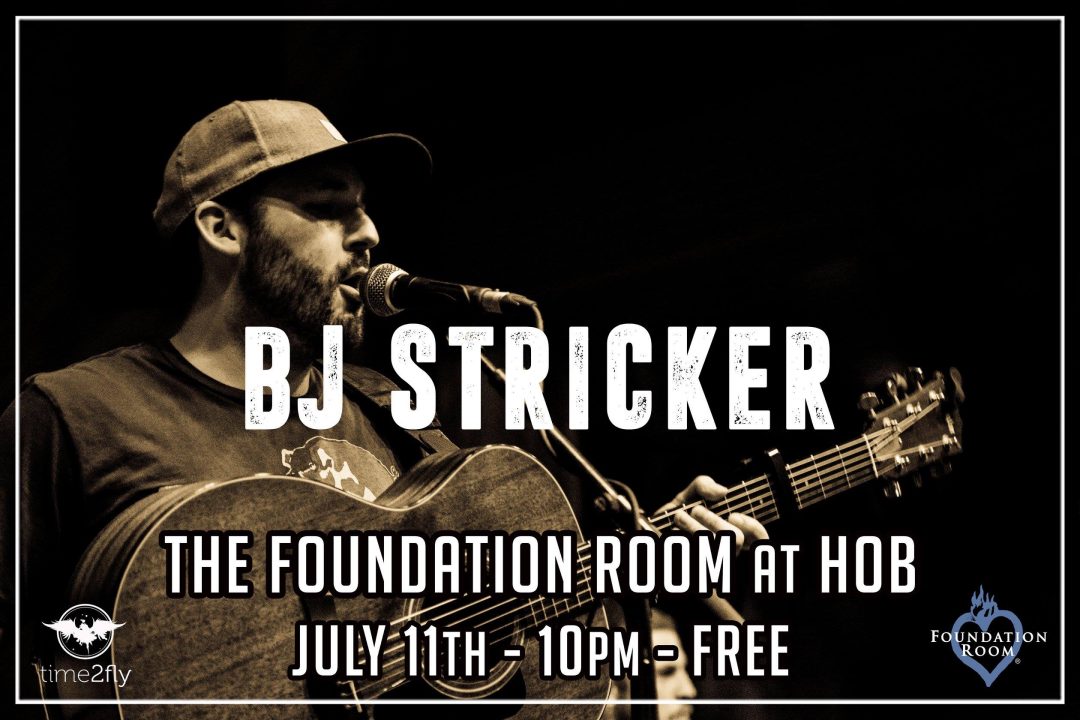 Live music every Wednesday night in Foundation Room lounge. This week we are featuring BJ Stricker!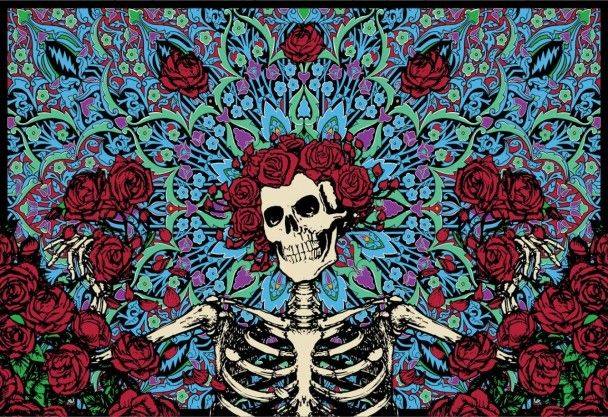 Time2Fly Music and Sundown at Granada present:
Scarlet Rose
.:: Celebrating the Music of the Grateful Dead ::.
feat. 2 Sets by Scarlet Rose!
Whiskey Wednesday featuring 1/2 off whiskey!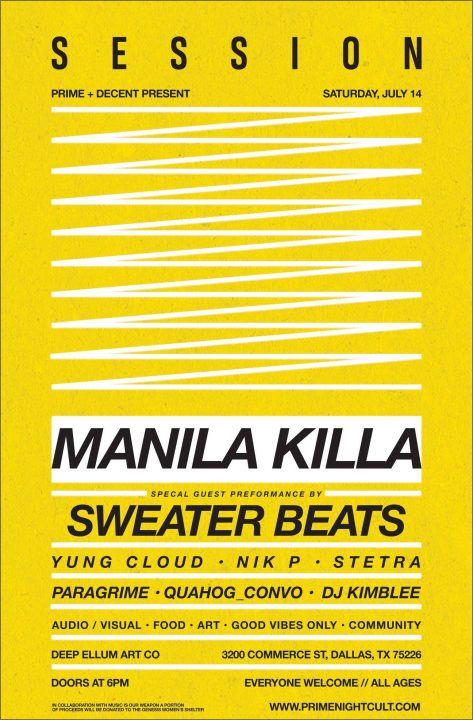 SESSION ft. Manila Killa + Sweater Beats at Deep Ellum Art Co
SESSION is an immersive audio/visual experience, brought to you by PRIME + Decent.
featuring:
Manila Killa
Sweater Beats
—
YUNG CLOUD
NIK P
STETRA
paragrime
Quahog_Convo
DJ Kimblee
Lighting Installations by Vendetta DFW
In collaboration with Music Is Our Weapon a portion of proceeds will be donated to the Genesis Women's Shelter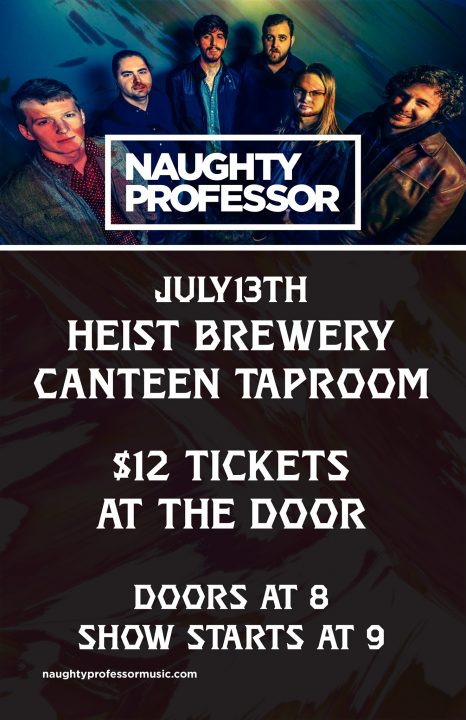 Time2Fly Music Presents – Naughty Professor at Heist Brewery
Doors 8
Show 9
Tix $12 at the door
Naughty Professor is an iconoclastic New Orleans-based jazz-funk sextet whose adventurous recordings and horn-charged, high-energy live performances have earned them an enthusiastic fan base, critical acclaim, and widespread attention from their musical peers.
Their diligent roadwork has established Naughty Professor as a beloved live act. Weaving together complex, inventive compositions and loose, organic improvisation, the band honors their hometown's jazz, R&B and brass-band traditions while looking to the future.
Naughty Professor raises the stakes on its new album Identity (Release date June 23rd, 2017). Where their prior four releases showcased the group's knack for self-contained instrumental experimentation, Identity finds the band teaming with a stellar assortment of more than a dozen cutting-edge collaborators, whose vocal, instrumental and compositional contributions expand the music into new musical territory.
Identity's prestigious gallery of guests includes Jurassic 5's Chali 2na, who's featured on a pair of tracks, "Darker Daze" and "Sugar Coat," which also features contributions from New Orleans legend Ivan Neville. David Shaw of the Revivalists lends his vocals on "Stray" and singer/guitarist Dexter Gilmore contributes on "I Can't Sleep At Night." Additional special collaborators include trumpet player Eric "Benny" Bloom of Lettuce, percussionist Mike Dillon, much-lauded jazz vocalist Sasha Masakowski and members of the renowned New Orleans horn outfit Soul Rebels, who turn up the brass on the album-closer "Funk 4 Lunch."
"They're not just guests," explains Naughty Professor drummer Sam Shahin. "The collaborators on this album were chosen because we respected what they do and felt that they could be a complement to our ensemble."
"When these kids first started coming up on the scene, I could tell right away that there was something very special about their energy and music," David Shaw comments on his excitement to collaborate with Naughty Professor. "I believe that the sky has no limit for these boys."
"My first impression of Naughty Professor was one of amazement," Chali 2na notes. "New Orleans is full of musicians that are masters of their craft, and Naughty P is no exception. They are also perfectionists and students of the game. This is immediately apparent once you hear them play.
"I am loving the resurgence of jazz combined with this youthful mindstate that musicians have today," Chali continues," and Naughty Professor is pushing that envelope."
The band recorded each track on Identity live in the studio, heightening the immediacy of the performances and solidifying the band's connection with the guest collaborators. The sessions were also documented on video, with an eye towards releasing a video version of the album.
A wide range of musical impulses has driven Naughty Professor ever since the band members first convened in 2010, having met while students at Loyola University's jazz program. The musicians' potent collective chemistry quickly won attention on the New Orleans music scene. After graduating, they began touring, expanding their audience nationwide.
Naughty Professor's first three albums—2013's Until the Next Time, 2015's Out On A Limb and 2016's live In the Flesh—further raised the band's national profile. Lauded by critics for having a musical "depth and vision far beyond their young years," Naughty Professor's name regularly appears alongside New Orleans' veteran luminaries. In 2013, the band was nominated by Gambit' Weekly's Big Easy Music Awards for "Best Emerging Artist," and for "Best Funk Band" every year since. Naughty Professor was also nominated in 2015 and 2016 by Offbeat Magazine's Best of the Beat Awards for "Best R&B/Funk Artist." In the magazine's most recent poll, bassist Noah Young and Drummer Sam Shahin were named finalists as the "Best at their Instruments," furthering the band's stellar musical reputation.
Identity continues Naughty Professor's unyielding exploration of their home city's eclectic musical landscape. "New Orleans is the reason that we were all able to come together, and it's the reason we've been able to continue making music together," says alto and baritone saxophonist Nick Ellman. "We all were drawn to the city, and we all have a tremendous respect for the history of the music culture in New Orleans. In no way are we a traditional New Orleans band, and this is not a traditional New Orleans record, but New Orleans' musical and cultural traditions have everything to do with how we make music."
New Orleans' vital spirit is present throughout Identity, which combines artfully-crafted studio creations with material developed through live performance. "We like being adventurous and cerebral, but fun is also important," Shahin concludes. "We operate with a jazz mentality, but we like verse/chorus structures. We definitely embrace the idea that we're bridging the gap between the more thought-provoking side of jazz and popular mainstream music, and making the whole thing fun and accessible."
The result is Identity, Naughty Professor's most potent and ambitious musical statement to date. It is a record that, by collecting together diverse and disparate musical voices into a seamless whole, simultaneously honors the past and pushes into the future.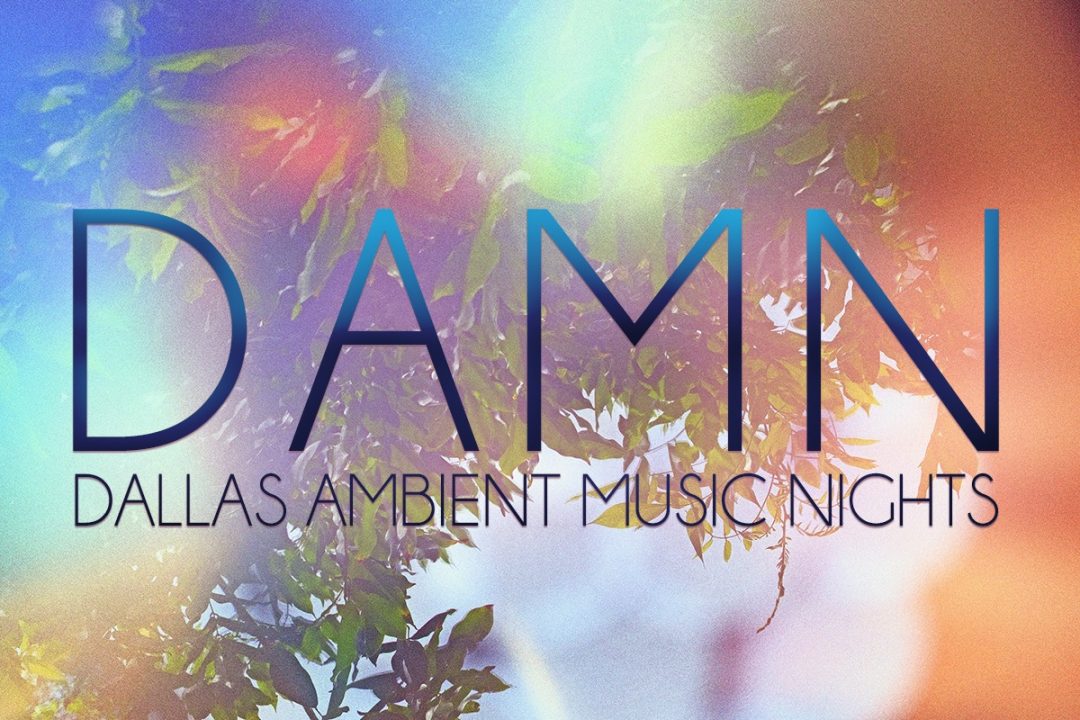 A new venue for DAMN! One of the best venues in Dallas Texas!
We are so excited to have our first event at the Deep Ellum Art Company!
This showcase will be packed with amazing, original, innovative art being created by brilliant folks from all over North Texas.
The music will blow your minds!
The video art will melt your souls!
Please join us on Thursday July 12th at the Deep Ellum Art Company for a very special Dallas Ambient Music Nights!
DAMN XXXII
MUSIC
Austin Godburn
The Corrupting Sea
Merli y Spumante
Cygnus
Body Mechanics
Lily Taylor
VIDEO ART
Sean Miller
Michael Morris
Evan Henry
Brian Tomerlin
Julie McKendrick
Chad Walls
Deep Ellum Art Company
Thursday, July 12th
Doors open at 8pm
$8 in advance
$12 day of
All Ages