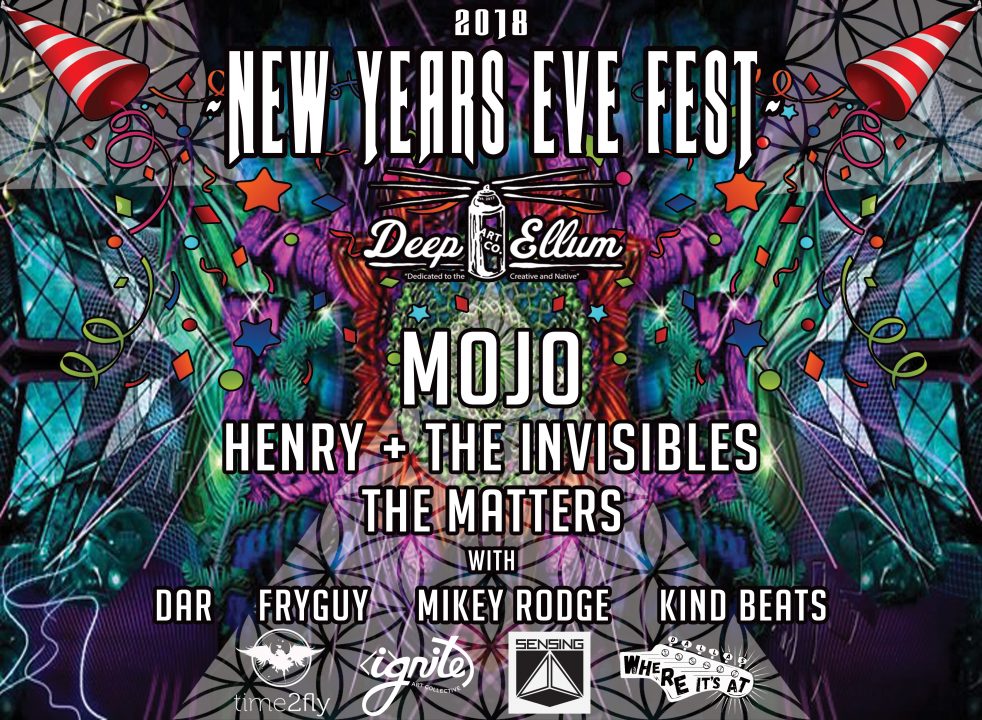 Deep Ellum Art Company Presents:
[ live music | art gallery | bar | patio ]
http://DeepEllumArt.Co
💫🌟 New Year's Eve at Art Co 🌟💫
✨ Monday, December 31, 2018 ✨
Limited Tickets on Sale Now!
http://bit.ly/NYE-at-ArtCo
—
Live Music:
▶ Main Stage ◄
MOJO -trymoremojo
[ jamtronica | space funk | psychedelic ]
http://trymoremojo.com
An introspective look at funk and electronic music; MOJO offers funky riffs, spacey soundscapes, inviting vocals, and heavy grooves.
Henry + The Invisibles
[ soul | funk | dance ]
www.henryinvisible.com
"THE ONE MAN FUNK BAND" aka Henry Roland loops and layers vocal harmonies, funk guitar, bass grooves, soulful keyboards, drum machines and percussion to create original high energy dance music that sounds like a solid 5-piece funk ensemble.
The Matters
[ rock | groove | jazz ]
http://themattersmusic.com
▶ Pavilion Stage ◄
DAR
https://soundcloud.com/david-dar-carroll
DJ Mikey Rodge
http://www.soundcloud.com/mikeyrodge1
Dj Fryguy
soundcloud.com/dj-fryguy
Mixcloud.com/djfryguy
Kind Beats
https://soundcloud.com/kindbeats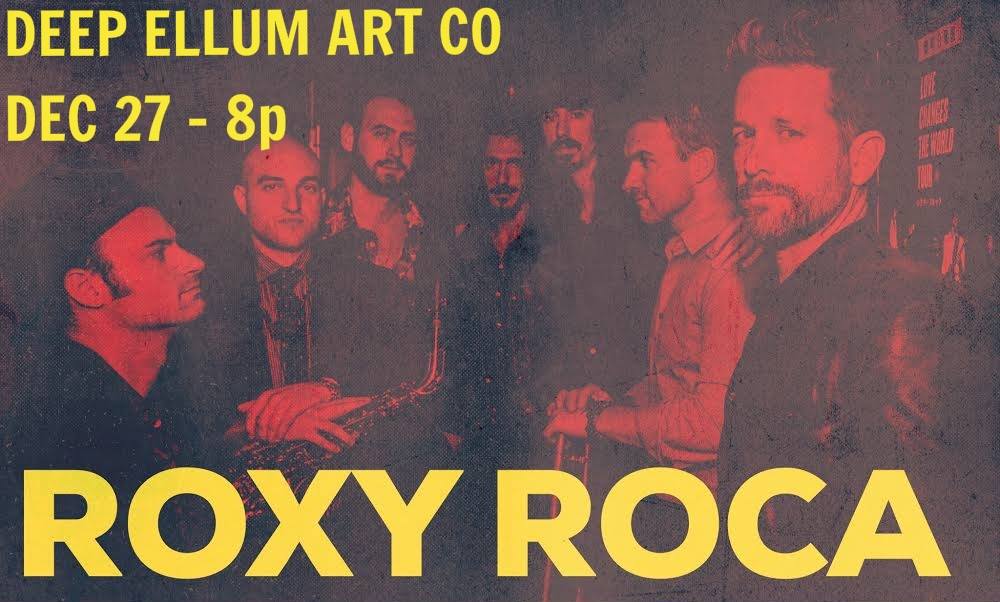 Deep Ellum Art Company Presents:
[ live music | art gallery | bar | patio ]
http://DeepEllumArt.Co
ROXY ROCA
[ soul | funk | rock ]
www.roxyroca.com
Roxy Roca shows are like stepping into a tent-revival somewhere in the Deep South, and crooner Taye Cannon is here to speak the gospel of peace, love, and positivity. Each tune flows over with hooky guitar riffs, funky backbeats, slammin' horn lines, and lyrics of love, heartache, and a message that 'happiness is a choice', sung with a conviction and sincerity as only Roxy Roca's Cannon can deliver.
+ Jason Joseph Maxwell
[ pop | jazz | blues ]
http://jason-maxwell.com
Jason Joseph Maxwell (aka "JJMAX") is a passionate and dynamic performer known for his youthful and classic vocal technique. His voice, original songs, stage presence and engaging personality set Jason apart from the herd.
Tickets on Sale!
http://bit.ly/Roxy-Roca_JJMAX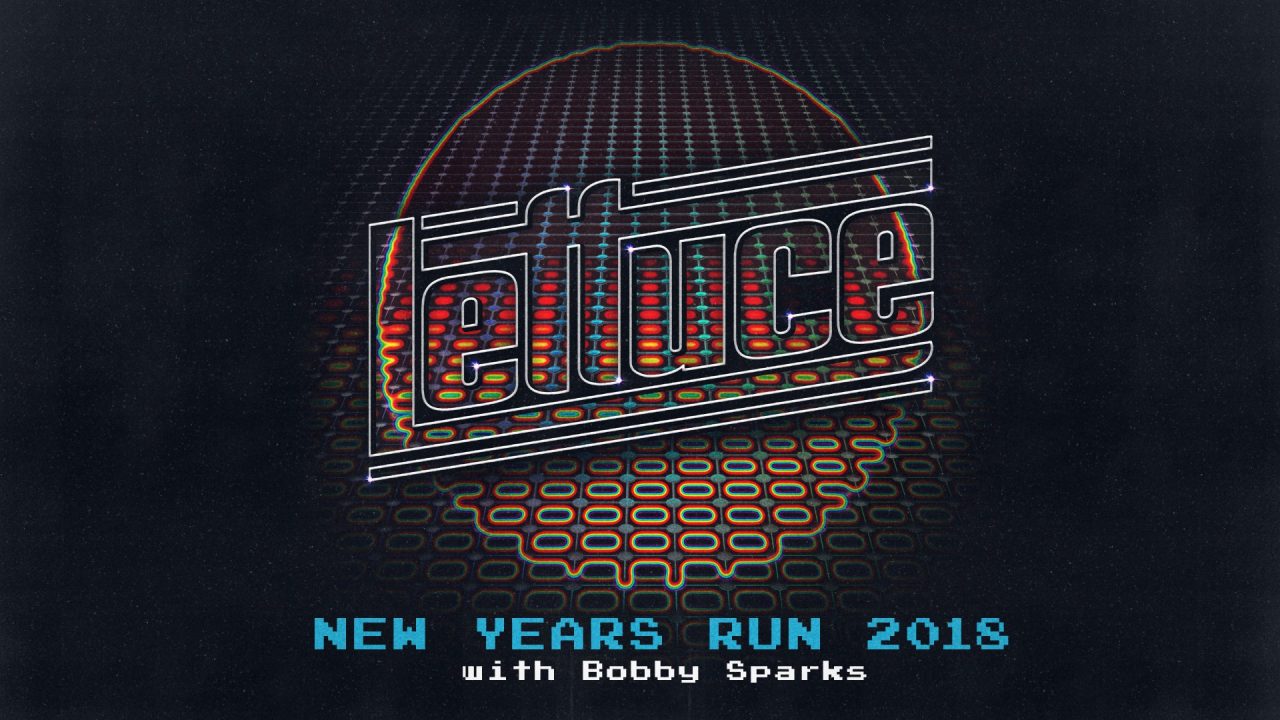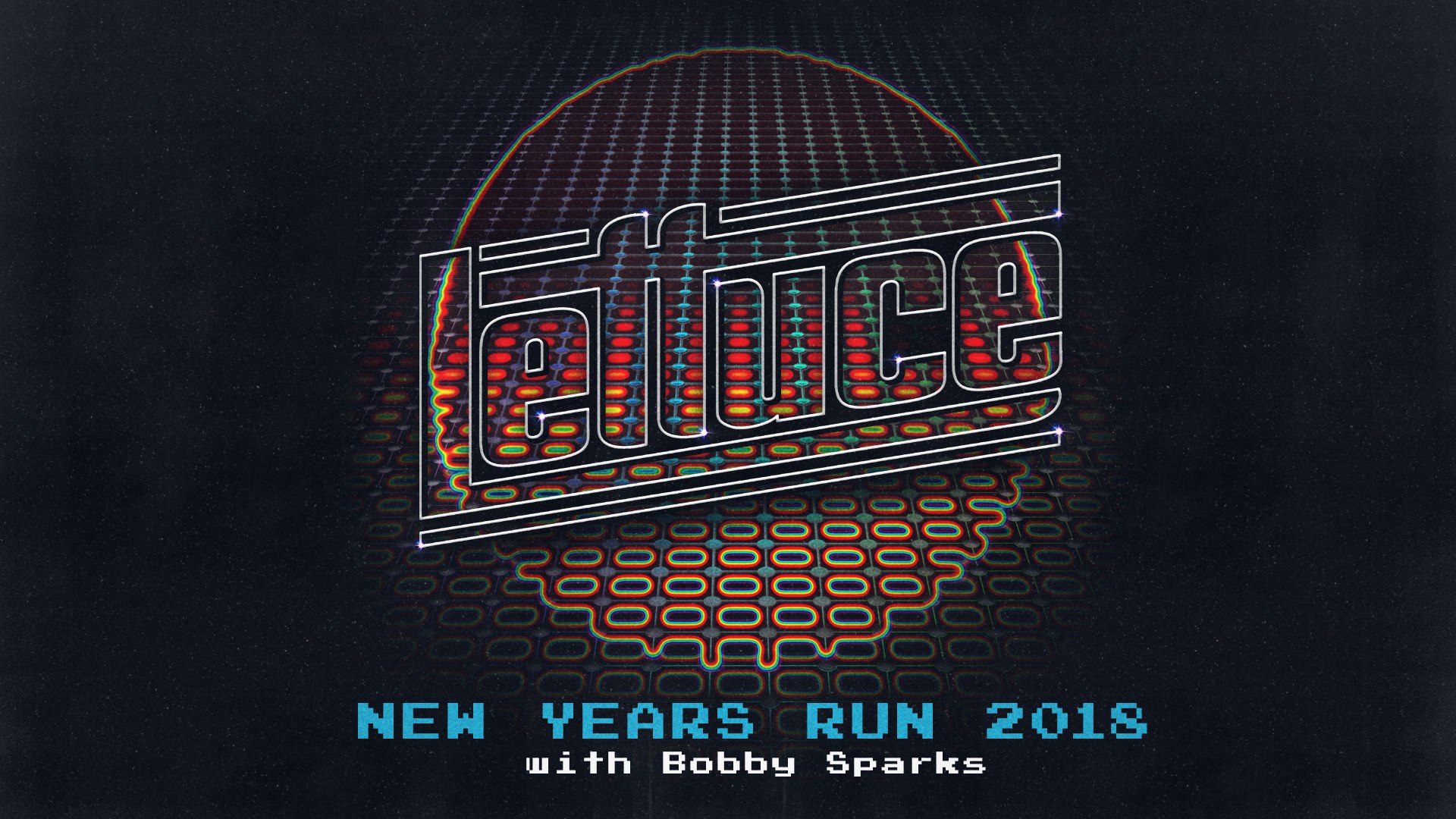 Saturday, December 29th, we welcome Lettuce and opener Bobby Sparks to the Granada Theater! Lettuce are a funk band who bring a new vitality to classic funk,matching their smooth and soulful grooves with a hip-hop-inspired urgency and mastery of beat. Grab your tickets to join them for this awesome night of funk jams!
Goes Good With: Galactic, Snarky Puppy, Umphrey's McGee, Moe.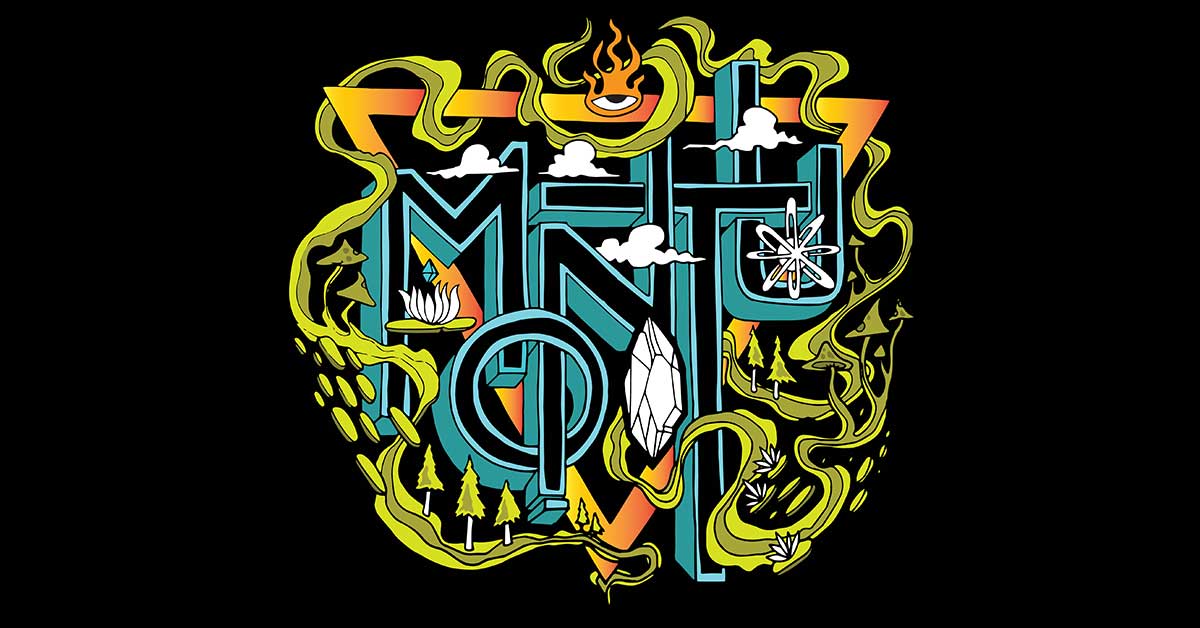 Sundown at Granada and Time2Fly Music present:
*The Official After-Party for Lettuce and Bobby Sparks at Granada Theater Dec. 29th
featuring MONTU (Norman, OK + Dallas, TX)
[ Jamtronica / Progressive Rock / Funk ]
www.montumusic.com
MONTU is an electronic jam band that blends a multitude of influences into an unforgettable live experience full of high energy and good times.
Consisting entirely of organic playing with no prerecording or sequencing, the skill and freedom in the music brings elements of funk, jazz, rock, and R&B all mixed together into a seamless whirlwind of sound and lights that won't leave you standing still.
Let's rage.
— @ —
Sundown at Granada (Lower Greenville)
[ Real Food / Real Music / Real Local ]
www.sundownatgranada.com
NO COVER
Hand-Crafted Specialty Cocktails
Rooftop Lounge / Street-Side Patio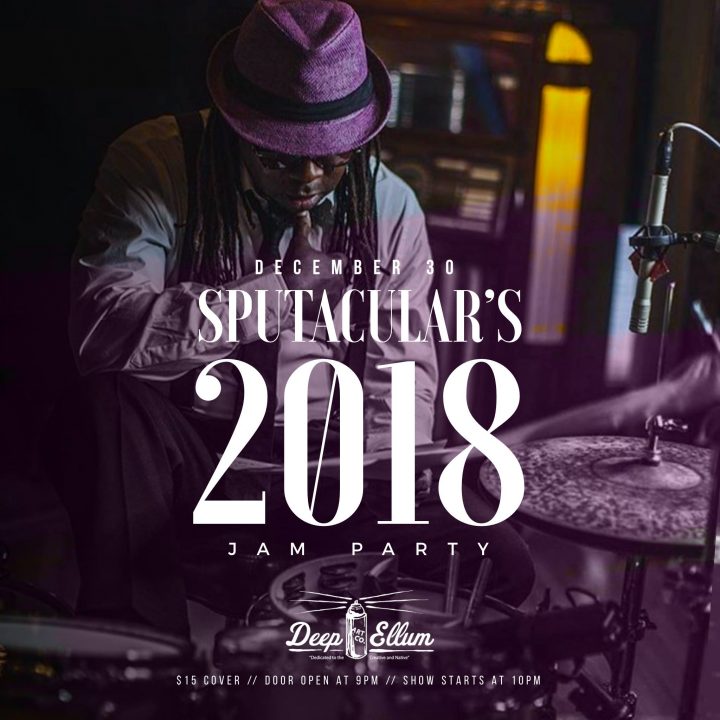 Robert 'Sput' Searight Presents:
Sputacular's 2018 Jam Party
Sunday, December 30, 2018
We are celebrating another year of good music fun and success in the DFW/Metroplex. So many artists have blossomed in their quest to give and present their "art" so we will all come together to celebrate via a Funky jolly good time.
▶ Tickets on Sale Now!
▶ http://bit.ly/SPUTaculars-2018
"I do this at the end of every year just to give back and encourage all the young and up-incoming creatives trying to find their ways. We open the mic up and let people go as well. I want to feature 4 bands/artists that hasn't been featured before and then just Jam Out the rest of the night. Plenty of surprise special guess showing up.. You never know with me…" – Sput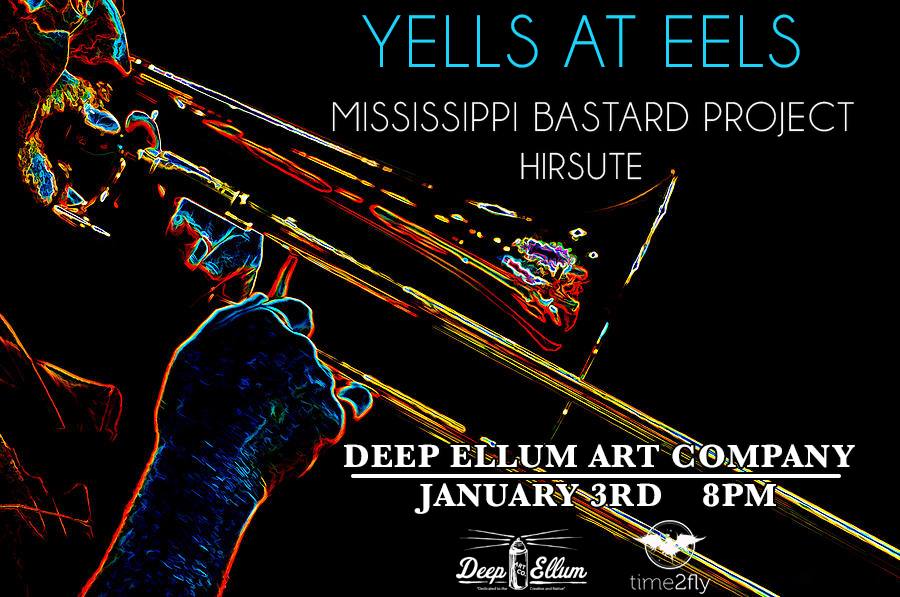 Deep Ellum Art Company Presents:
[ live music | art gallery | bar | patio ]
http://DeepEllumArt.Co
Thursday, January 3, 2019
>> Tickets on Sale Now! <<
http://bit.ly/Yells-at-Eels_1-3
XENON
[ jazz | funk ]
https://youtu.be/UtDMiluhfow
Xenon is a fusion of the ancient and the modern; the east and the west, the and the material and the abstract with futuristic thumping funky grooves guaranteed to raise your spirits.
+ Yells At Eels
[ free jazz | experimental ]
http://bit.ly/Yells-at-Eels_1-3
If the Dallas music scene had an official family, it would almost certainly be the González family. Together, Dennis and his sons Aaron and Stefan have spent decades playing jazz and experimental music and making tireless contributions to the community through education and youth programs.
+ The Mississippi Bastard Project
[ soul | funk ]
http://bit.ly/TMBP-live
& Hirsute
[ tuba | drums ]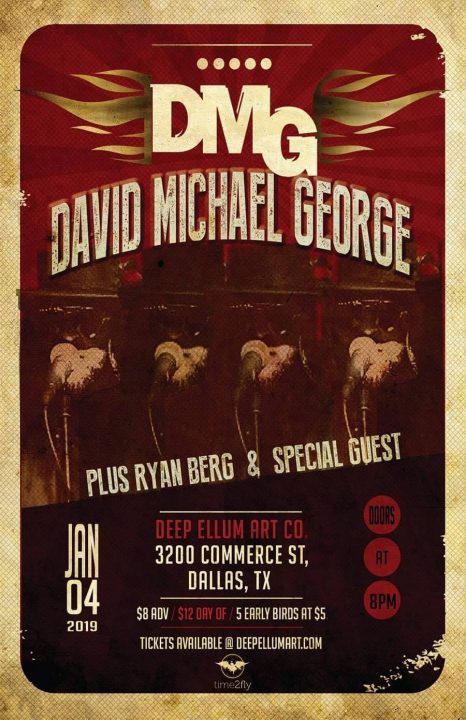 Deep Ellum Art Company Presents:
[ live music | art gallery | bar | patio ]
http://DeepEllumArt.Co
Support Local Music w/
David Michael George
[ rock | funk | blues ]
http://davidmichaelgeorgemusic.com
+ Ryan Berg
[ singer-songwriter | jazz | blues ]
www.ryanbergdtx.com
& Sagacious Zoo
[ folk | indie | rock ]
www.sagaciouszoo.com
Tickets on Sale Now!
http://bit.ly/David-Michael-George_Ryan-Berg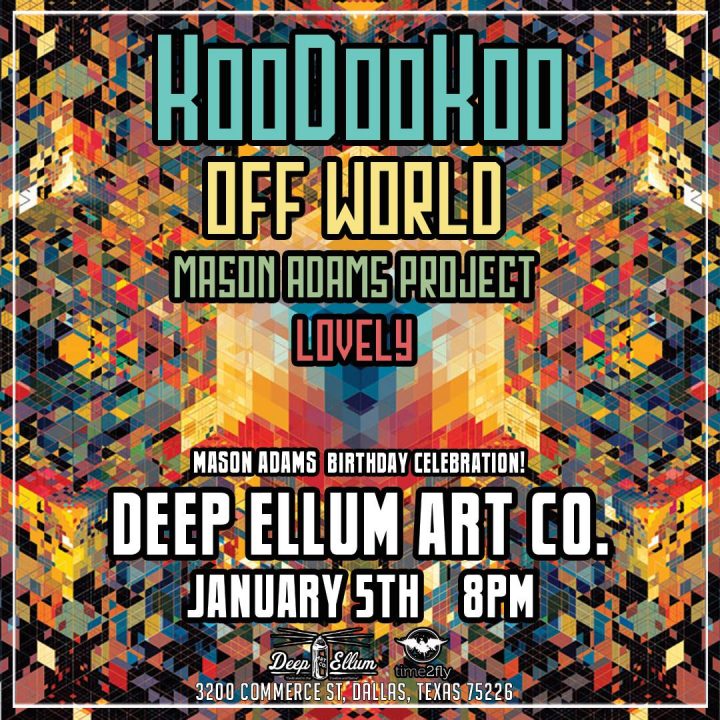 Deep Ellum Art Company Presents:
[ live music | art gallery | bar | patio ]
http://DeepEllumArt.Co
.:: Happy Birthday Mason Adams ::.
>> Tickets on Sale Now!
>> http://bit.ly/Jan5-ArtCo
Live Performances by:
+ MAP- Mason Adams Project (Dallas, TX)
[ americana | folk | southern rock ]
http://bit.ly/about-MAP
Taking the listener on a musical journey of life experiences through story telling and a dynamic musical approach. Everyone likes a party, I guess we're all one in the same.
—
Koodookoo (Austin, TX)
[ rock | jam | dance ]
www.koodookooatx.com
Combine 2 cups jam band, 2 cups prog rock, and 1 tablespoon Southern soul. Garnish with a pinch of funk, serve over space noises.
—
+ Lovely (Dallas, TX)
[ funk | pop| rock ]
http://bit.ly/Lovely_caresaboutyou
A time traveling cover band from the future ripping off the greatest hits of tomorrow.
—
& Off World (Denton, TX)
[ r&b | rock | soul ]
www.offworldband.com
Influences: Yes, Frank Zappa, Led Zeppelin, Steely Dan, Jimi Hendrix Experience, Tool, Jethro Tull, Little Feat, Allman Brothers Band, Jamiroquai


Deep Ellum Art Company Presents:
[ live music | art gallery | bar | art patio ]
http://DeepEllumArt.Co
FORGOTTEN SPACE
[ Grateful Dead Tribute ]
www.forgottenspace.org
NIGHT 1 – Friday, January 11, 2019
Tickets on Sale 11/20 @ 10 AM
http://bit.ly/Forgotten-Space_night1
—
FORGOTTEN SPACE is a Texas based Grateful Dead tribute band comprised of six diverse musicians with a deep understanding and respect for the rich and varied Grateful Dead songbook.
Formed in 2006, the band has continuously grown both in it's popularity and it's repertoire. All the while, they have meticulously bridged the gap between creating the sound and feel of the Grateful Dead experience and finding the balanced, tasteful space to express their own personal identities as musicians. Their clear penchant for fearless improvisation coupled with their appreciation of the story telling component of the Grateful Dead's material subsequently results in shows teeming with amazed and appreciative audiences.
Staying true to form, the instrumentation of two guitars, bass, keyboards, two drummers, and strong three and four part vocal harmonies creates an incredibly accurate representation of the real enchilada. Add to that a willingness to explore arrangements from all eras of the Dead's body of work (1965-1995), and you end up with an all out, explosive mixture of good vibes, endless dance party, and deep space musical exploration which engages Deadheads and non-Deadheads alike.