A Live One: Phish Tribute Band at Deep Ellum Art Co. June 7th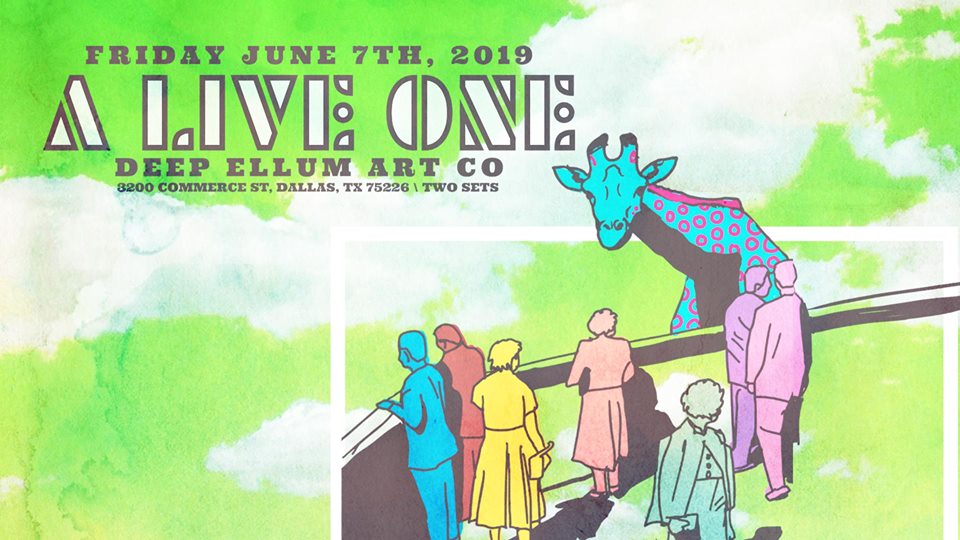 Deep Ellum Art Company Presents:
[ live music | art gallery | bar | art yard ]
http://DeepEllumArt.Co
A Live One (Austin, TX)
★ Phish Tribute Band ★
[ rock | psychedelic | funk ]
www.aliveone.bandcamp.com
Friday, June 7, 2019
(8:30 PM – 1:00 AM)
Tickets on Sale Now!
http://bit.ly/A-Live-One_6-7
—
A Live One is Texas' premier Phish tribute, formed in 2011 by guitarist Josh Pearson, bassist Andy Harn, keyboardist Zack Morgan and drummer Alan Eckert. Being huge fans and heavily influenced by Phish, the band found it very exciting recreating their music.
With 200 shows under their belts, the band has toured heavily throughout the country and performed at several festivals including Phases of the Moon, Euphoria, Art Outside & Highberry.
Digging into the chemistry of Phish's music, A Live One rises to the challenge, striving to create a similar experience, on a much smaller scale.
---
MacKenzie Bourg at Deep Ellum Art Company – Dallas – June 4th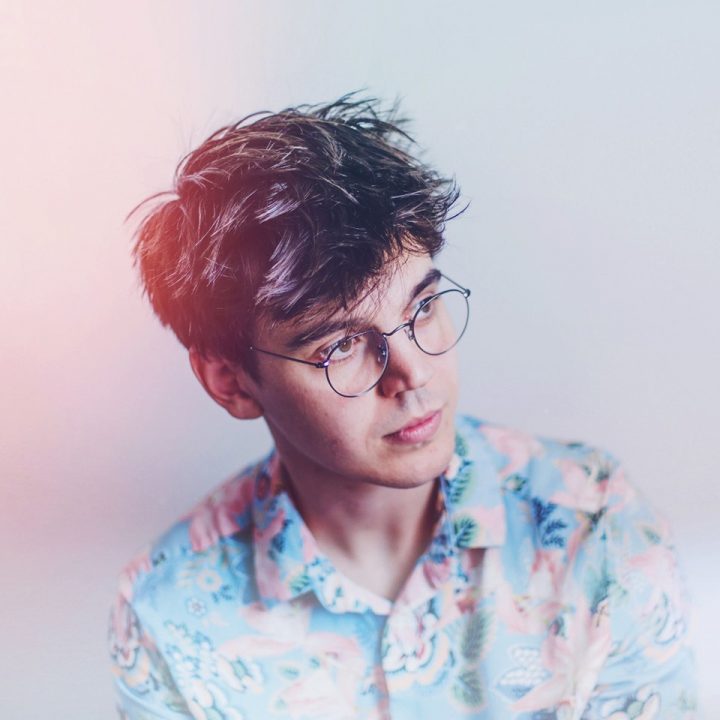 Deep Ellum Art Company Presents:
[ live music | art gallery | bar | backyard ]
http://DeepEllumArt.Co
MacKenzie Bourg
[ singer | songwriter | indie ]
at Deep Ellum Art Company on Tuesday, June 4th
3200 Commerce St Dallas, TX 75226
Tickets on Sale Now!
>>> https://www.prekindle.com/promo/id/97934110540134668
---
Wesley at Deep Ellum Art Company – June 4th – Dallas, TX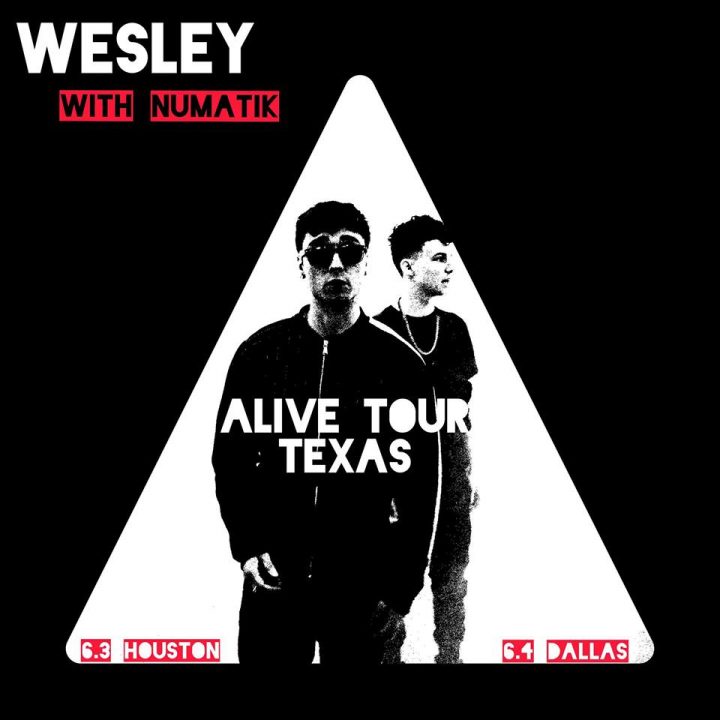 Deep Ellum Art Company presents:
[ live music | art gallery | bar | backyard ]
http://DeepEllumArt.Co
June 4th 7:00pm 
Wesley Stromberg with Numatik
[pop | r&b | hip-hop]
---
Rosebud: A Jerry Garcia Band Tribute | June 6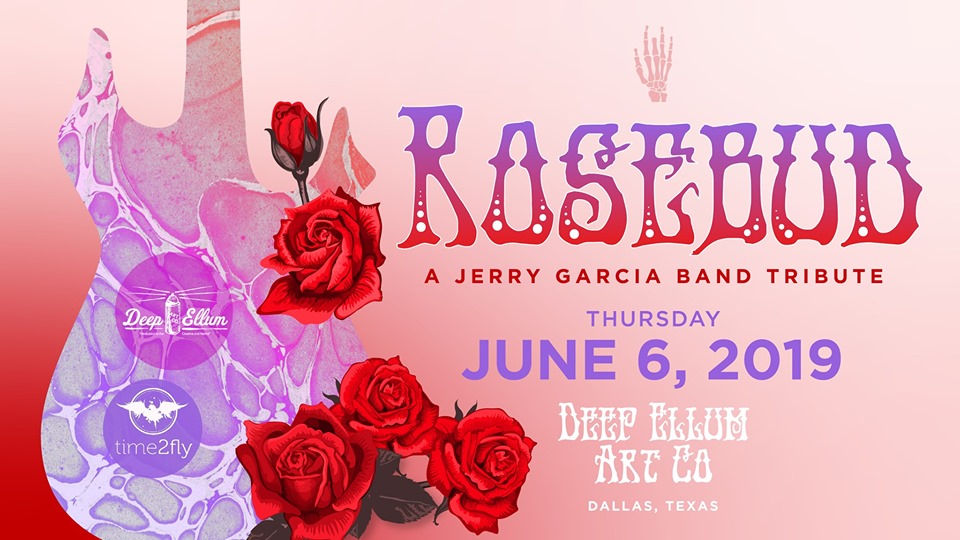 Rosebud: A Jerry Garcia Band Tribute
[ rock | blues | folk | country | jazz ]
June 6, 2019 ★ (8:00 PM – 11:00 PM)
@ Deep Ellum Art Company
[ live music | art gallery | bar | backyard ]
http://DeepEllumArt.Co
Tickets on Sale Now!
http://bit.ly/Rosebud_6-6
—
To celebrate the music of the Jerry Garcia Band, Dallas, Texas' own "ROSEBUD: A Jerry Garcia Band Tribute" brings together the talents of some familiar faces from Grateful Dead tribute FORGOTTEN SPACE. The mission is simple: Celebrate and honor the music of the Jerry Garcia Band in a super fun setting by covering favorite classics and deep cuts from all eras of JGB's existence, while exploring the improvisational soloing and deep grooves of this amazing body of work.
---
Cure for Paranoia, Chilldren of Indigo, Electrik Ants @ The Freeman June 7th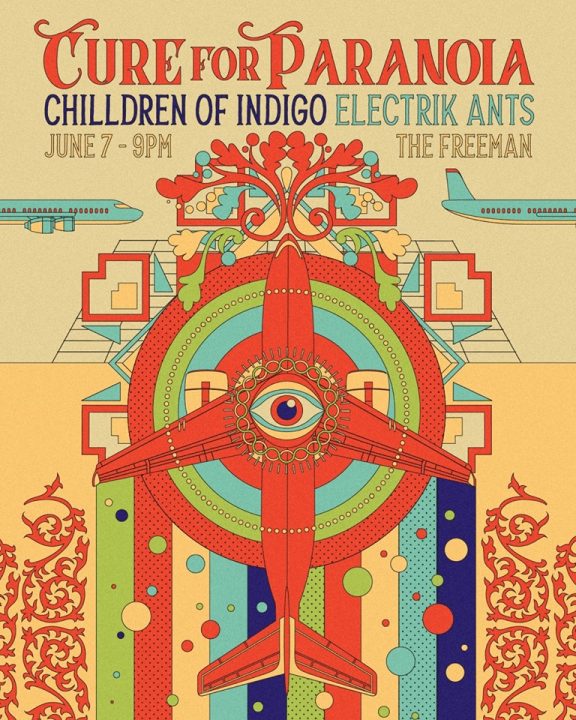 ** This is a whopper of a show, get your tickets early for just $10, or it's $13 at the door while they last. **
On a bill so big it should be called William, local tour-de-forces Cure for Paranoia, Chilldren of Indigo, and Electrik Ants will be putting on display why this isn't your parents' Dallas scene. Redefining metroplex music, all three bands are ferociously unique and dynamically independent while finding common ground in the worlds of aggressive hip-hop and fluid grooves. To say energy will be coursing through The Free Man Friday, June 7, would be an understatement of the drastic variety. Miss this show at your own peril.
——
Atop the blossoming DFW music scene sits Cure for Paranoia, whose eclectic blend of hip-hop, funk and soul have given them the opportunity to perform with the likes of Nas, George Clinton & Parliament Funkadelic, Flying Lotus and many more. Insightful, insatiable, and ever-expanding, they provide the Cure for whatever ails you.
Aggressive, intelligent, sensory, and ever-passionate, Chilldren of Indigo inject the Dallas music scene with a liveliness any city would be envious to claim. An avant-garde combination of funk, soul, and headbanging hip-hop, Chilldren has carved out a space somewhere between Black Sabbath and Kendrick Lamar. COI provides a transcendent experience not to be missed.
Peer into music's future with the ever-evolving Electrik Ants. An intoxicating mix of funk, hip-hop, rock, and psychedelia (somewhere between Rage Against the Machine and Gorillaz), the Ants have made their home across the spectrum of musical genres. See them locally before they take over globally.
---
Flowmoon featuring Night Drive | June 8th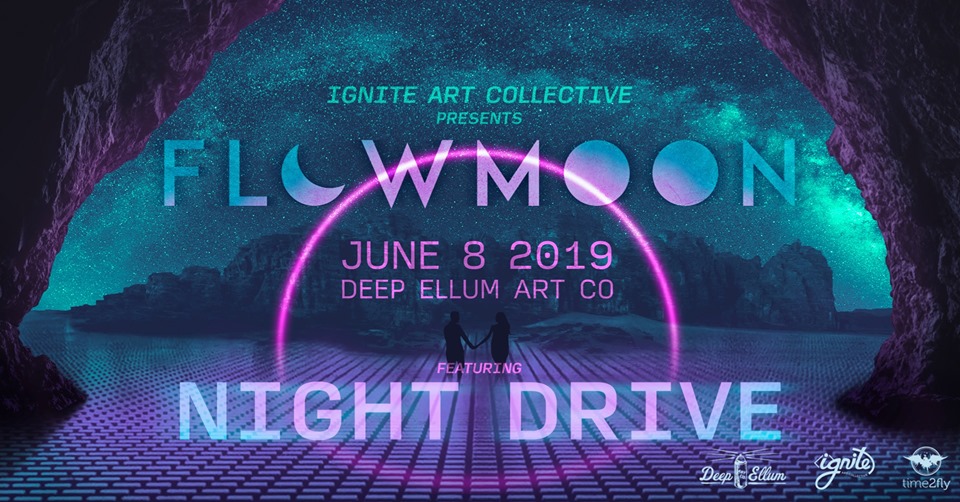 Ignite Art Collective Presents: Flowmoon™
Performance Artists ✦ Live Music ✦ DJs
Open Fire Circle ✦ Vendors ✦ Art
Glass Blowers ✦ Graffiti ✦ & more!
Saturday, June 8, 2019
Deep Ellum Art Company
[ live music | art gallery | bar | patio ]
http://DeepEllumArt.Co
||| MUSIC |||
>>> Night Drive
"Inspired by sci-fi cinematic landscapes, Night Drive creates modern synth-pop that explores the darker currents of abstract emotion. Infectious melodies wrapped in thoughtful lyrics with pulsing dance beats unveil a stylish, energetic sound that has been featured in film, TV and radio around the world. Touring with bands such as CHVRCHES, Crystal Castles, Ladytron, YACHT, Miami Horror, and The Psychedelic Furs, Night Drive has quickly garnered a reputation as a captivating, must see live show."
– https://www.soundcloud.com/nightdrivemusic
– https://itunes.apple.com/us/album/position-i-ep/id699380426?ign-mpt=uo%3D4
– http://nightdrivemusic.bandcamp.com/
– https://www.youtube.com/nightdrivemusic
– https://twitter.com/wearenightdrive
–https://instagram.com/nightdrivemusic/
>>> Maestro Maya (Denton, TX)
"Improvised tribal-doom-funk that'll blow the kraut-bop right outchya ear holes"
– https://maestromaya.bandcamp.com/?fbclid=IwAR0f8251BXJHyR7TQ0iVJEWdqwZ6xs_7ctVS_d7K6Lq4SZkRlQQKs4Bgqng
– https://soundcloud.com/maestromaya
||| FEATURED FIRE PERFORMER |||
Leviathan
"I've always had a deep passion for entertaining others. When I found fire spinning 6 years ago, I couldn't help but dive in. With a heavy focus on Fire Breathing, I am a multi-prop fire spinner from Austin, Texas, and I can't wait to share my passion with y'all!"
When Leviathan isn't playing with fire, he is also a DJ, known as Possum King. He doesn't play dead when it comes to making booties shake, with styles ranging from Hip-Hop to Deep House, he's here to supply you with a full dose of bass face.
https://www.instagram.com/leviathan_nine/
https://www.facebook.com/Possum-King-570941246350443/
---
Arkansauce at Deep Ellum Art Company – Dallas | Jun 9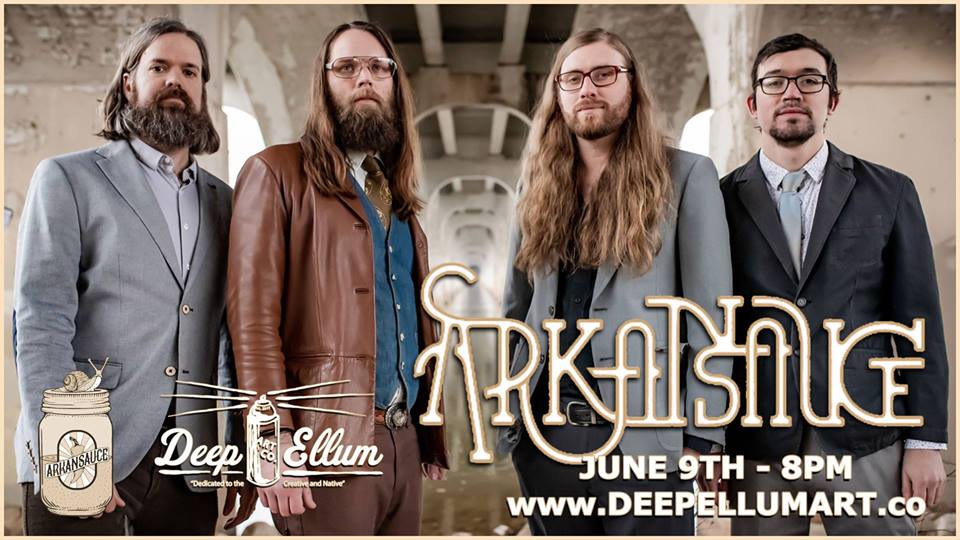 FEELS LIKE:
Avett Brothers, Yonder Mountain String Band, Trampled By Turtles
Arkansauce is a genre-hopping, four piece string band from northwest Arkansas, bending the rules and blurring the lines between bluegrass, newgrass, folk, americana, country, blues, and funk.
Sunday, June 9th
(7:00 PM – 11:00 PM)
---
Wednesday Night Live! Ft. Ryan Viser June 12th HoB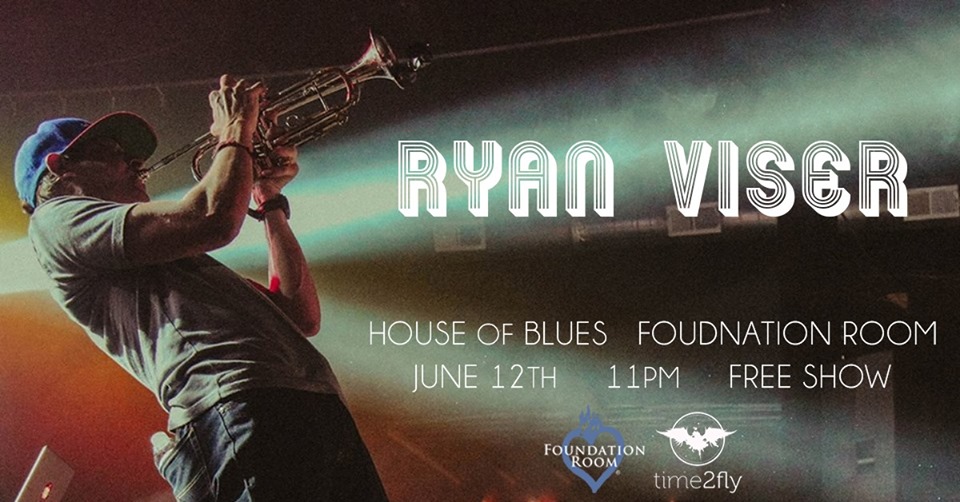 Live music every Wednesday night in Foundation Room for Live Music in the Lounge. Join us for cocktails and appetizers starting at 6pm then listen to the featured artist of the week. Happy Hour prices from open to close!
---
Jamila Woods w/ duendita + M3cca at Deep Ellum Art Co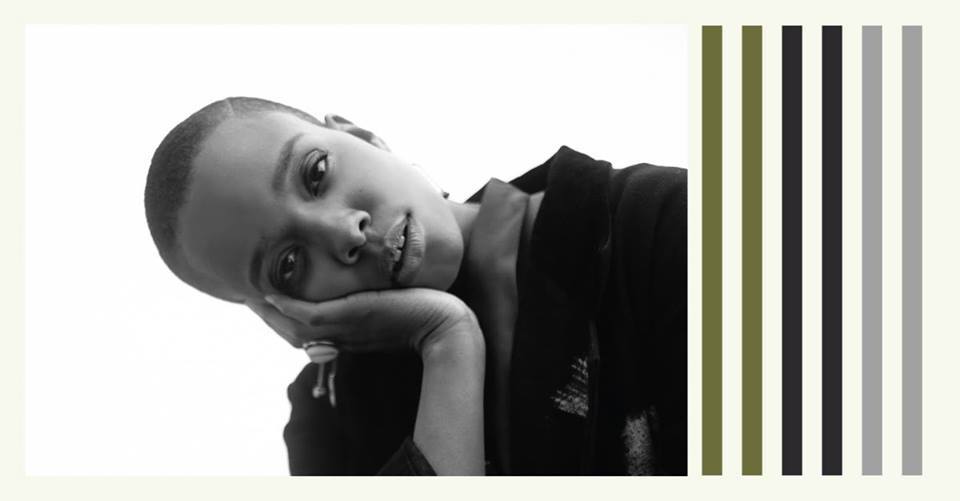 Margin Walker Presents: Jamila Woods at Deep Ellum Art Company on June 12th!
–Jamila Woods–
"GIOVANNI" – bit.ly/2SEnMkw
Soundcloud – soundcloud.com/jamilawoods
---
Jamily Sampler: DTNS, The Boombachs, Gorgeous Jetson, & Ravs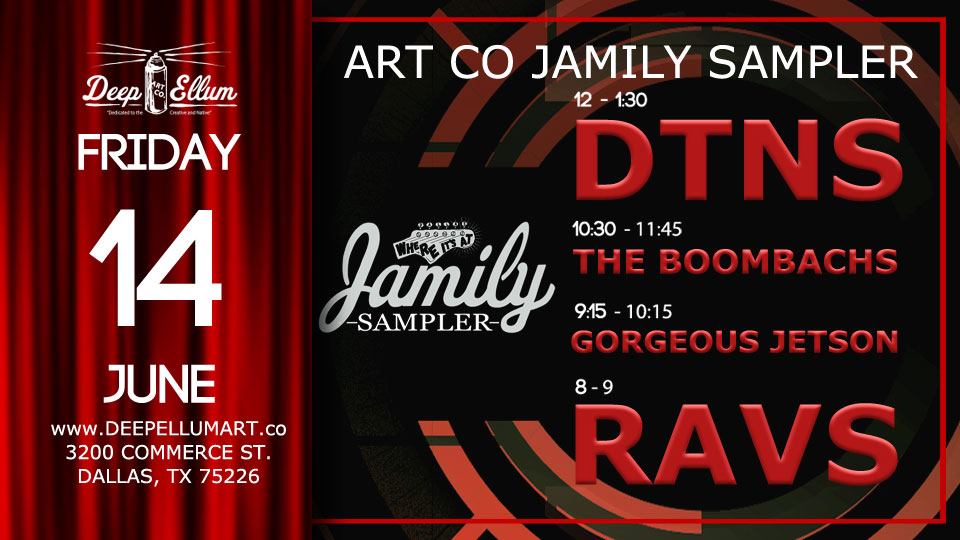 Deep Ellum Art Company Presents:
[ live music | art gallery | bar | art yard ]
http://DeepEllumArt.Co
Jamily Sampler
June 14, 2019
(8:00 PM – 1:30 AM)
feat. DTNS, The BoomBachs,
Gorgeous Jetson, & Ravs ♫
Tickets on Sale Now!
http://bit.ly/JamilySampler_6-14
—
★ ABOUT DTNS ★
"Our passion is blending our love of music that has good vibes/energy with drumming."
Don't Settle
Don't Ever Quit
Don't Fit The Mold
#DTNS
★ ABOUT THE BOOMBACHS ★
Taking hip-hop in a musical direction. The BoomBachs combine hip-hop & jazz in a way that can only be described as Space Gospel.
★ ABOUT GORGEOUS JETSON ★
Indie Garage Psychedelic band from Tyler, Texas.
Influences: Harlem, Foxygen, Tame Impala, King Gizzard & the Lizzard Wizzard, Deerhunter, Whitney, Mac Demarco, Steppen Wolf, Black Keys,
70's cartoons.
H.G. Wells
★ ABOUT RAVS ★
Soul/Rap artist based in Dallas TX, Ravs uses her electric guitar, soulful voice, and rap flow, giving a new meaning to self-discovery.
It took a full year of producers dropping off, masogynistic gatekeepers, and the typical trials and tribulations of being an artist to release her debut project. But as of April 26th, 2019, you can find 'Tangled' on all streaming platforms. The Tangled EP embodies TRUE self-discovery and brings to light experiences of pain, loss, and triumph. Ravs features her soulful voice, stacked rap lyrics, guitar solos, and tear-jerking arrangements that define her as a truly unique artist.
---