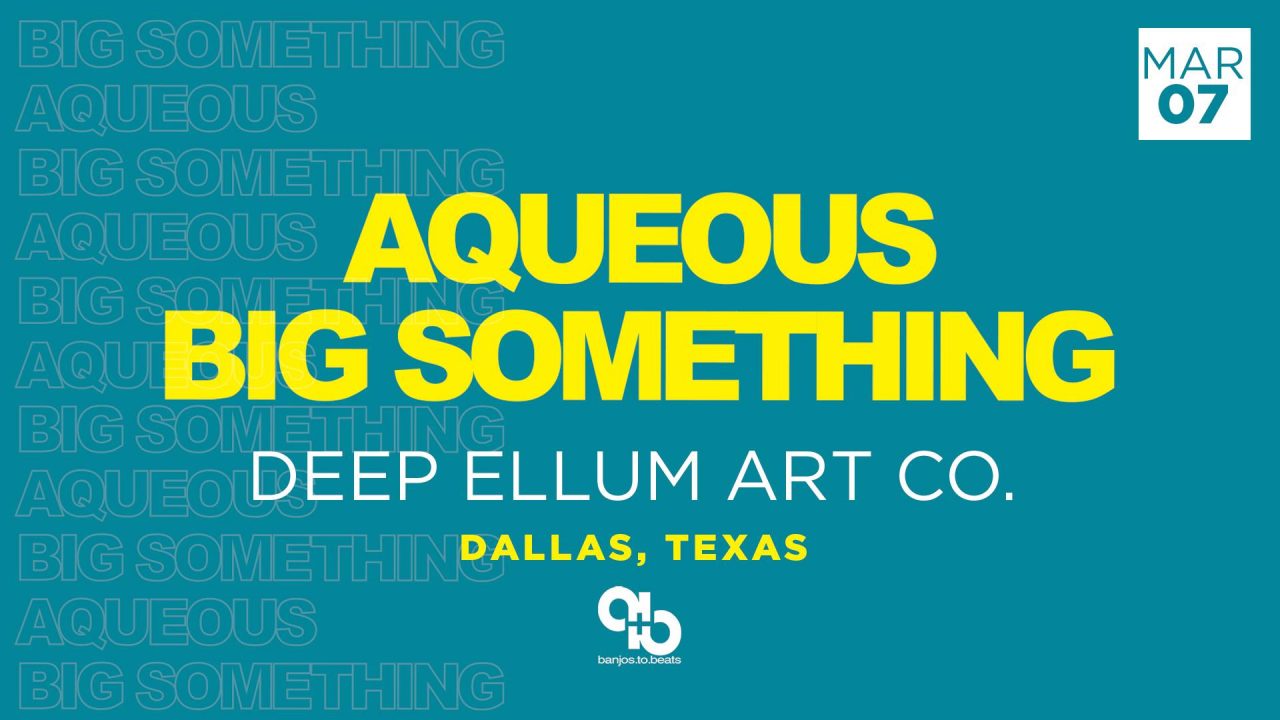 Aqueous & BIG Something
Live at Deep Ellum Art Company
Limited $10 Tickets: http://bit.ly/BigAqueous
Thursday March 7, 2019

Monday, March 4th
Deep Ellum Art Co. @ 8pm
"Blow, winds, and crack your cheeks! Rage! Blow!
You cataracts and hurricanoes, spout
Till you have drenched our teeples, drowned the cocks!
You sulphurour and thought-executing fires,
Vaunt-couriers to oak-cleaving thunderbolts,
Singe my white head! And thou, all-shaking thunder,
Strike flat the thick rotundity o' the world!
Crack nature's molds, all germens spill at once
That make ingrateful man!"
Join us for some true MADNESS as Shakespeare in the Bar takes on King Lear! Rain or shine you can bet our actors will be ready to perform!
"This cold night will turn us all to fools and madmen."
TICKET DETAILS:
Doors open at 6:30 pm.
If we sell out: 50 tickets will be made available day-of-show, starting at 6:30pm on a first-come, first- served basis. You must be present in-person to get your walk-up ticket, one per person. Come on down!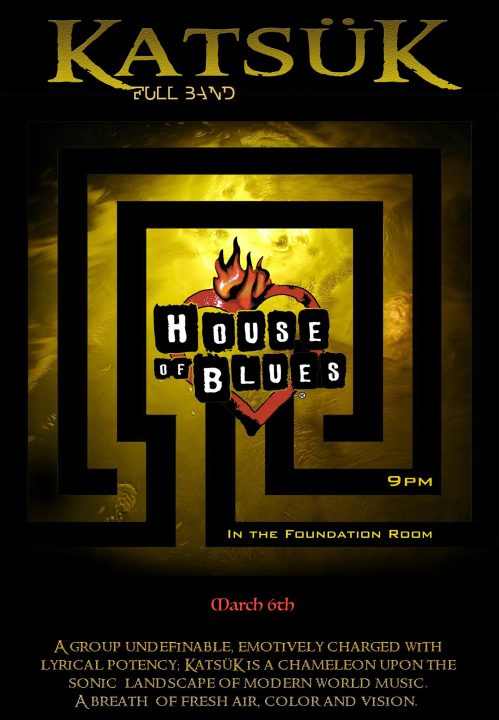 Live music every Wednesday night in Foundation Room lounge – this week featuring KatsüK!
KatsüK is a conscious world folk fusion group with an infectious tribal ethereal pop atmosphere that feels like an epic cinematic soundscape. Their music evokes the euphoric but somewhat dangerous feeling of falling in love—driving very fast down dark roads with the headlights off. Created by composer/performer Daniel Katsük and accompanied by a phenomenal group of world-beat and symphonic instrumentalists, they have recently released a new album entitled Labyrinth, a powerful sonic journey through Life's pitfalls and triumphs. KatsüK is a fiercely prolific, dynamic and exhilarating musical experience replete with movements ranging from folk to rock to reggae to raga to funk and soul to highly charged percussive eruptions to sweet and melodious symphonic textures. "One of the best things about this band is their live performance. They create an atmosphere that envelops the listener like a wall of sound one does not want to escape from. They are powerful performance artists who weave smoky, woodsy vocals into elemental guitar melodies, harmonies, and percussion" ~Fort Worth Texas Magazine~
"Weaving together an impressively thick sonic tapestry," Fort Worth-based KatsüK and their "massive Middle Eastern sound" call to mind both "Dead Can Dance and acoustic Led Zeppelin." ~Harder Beat Magazine~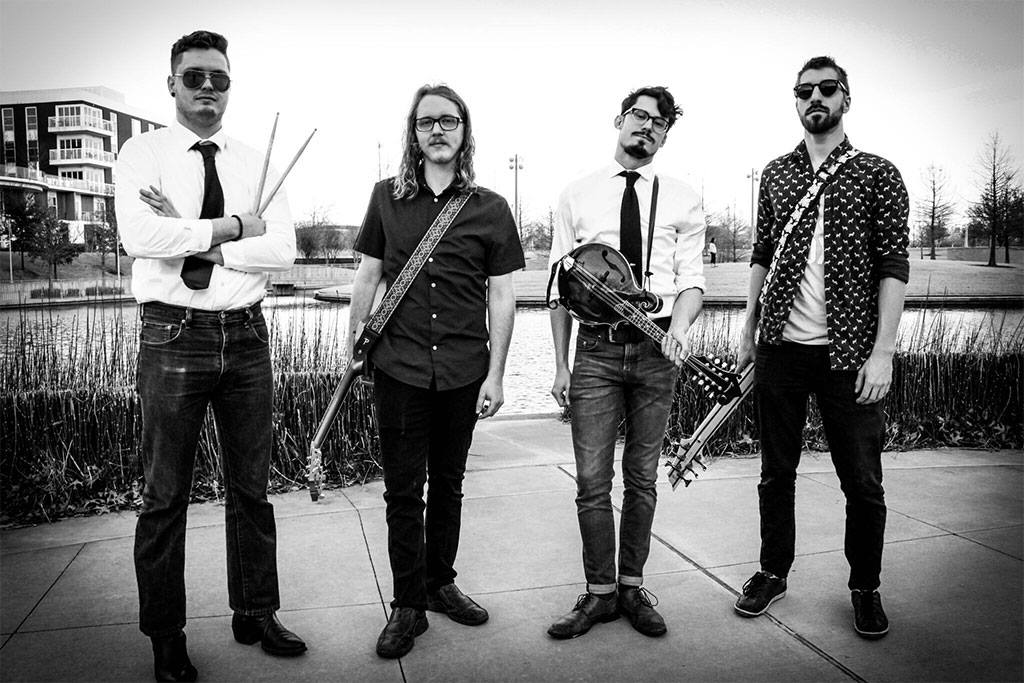 Sagacious Zoo
[folk / rock / indie]
Dallas progressive indie rock pop band that will make your vegan juicer stand up and say hello.
FREE show. Half Price Whiskey Wed.
Show 9pm to midnight . 2 sets.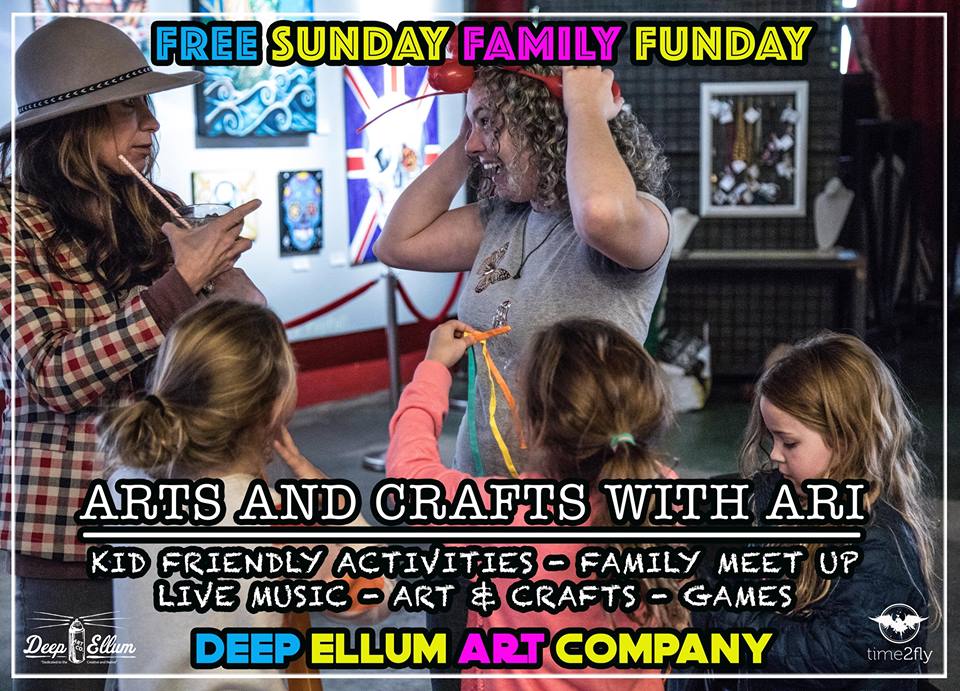 Deep Ellum Art Company Presents:
[ live music | art gallery | bar | art yard ]
http://DeepEllumArt.Co
➔ Family Meet-Up
Every Sunday Afternoon
Fun Activities for All Ages!
➔ Games & Crafts
w/ Ari Golden
➔ Artist Market
Local Vendors & Crafts
➔ Live Music
2 PM: Armstrong and Roller
[ blues | covers | acoustic ]
http://bit.ly/Cassidy-Armstrong
4 PM: Groove Contingency
[ jam | rock | funk ]
http://instagram.com/groovecontingency
➔ P.Y.O.P – Pack Your Own Picnic
Feel free to bring lunch & snacks!
(No outside beverages, please.)
➔ Drink Special:
$4 Mimosa, Blood Mary, or Screwdriver