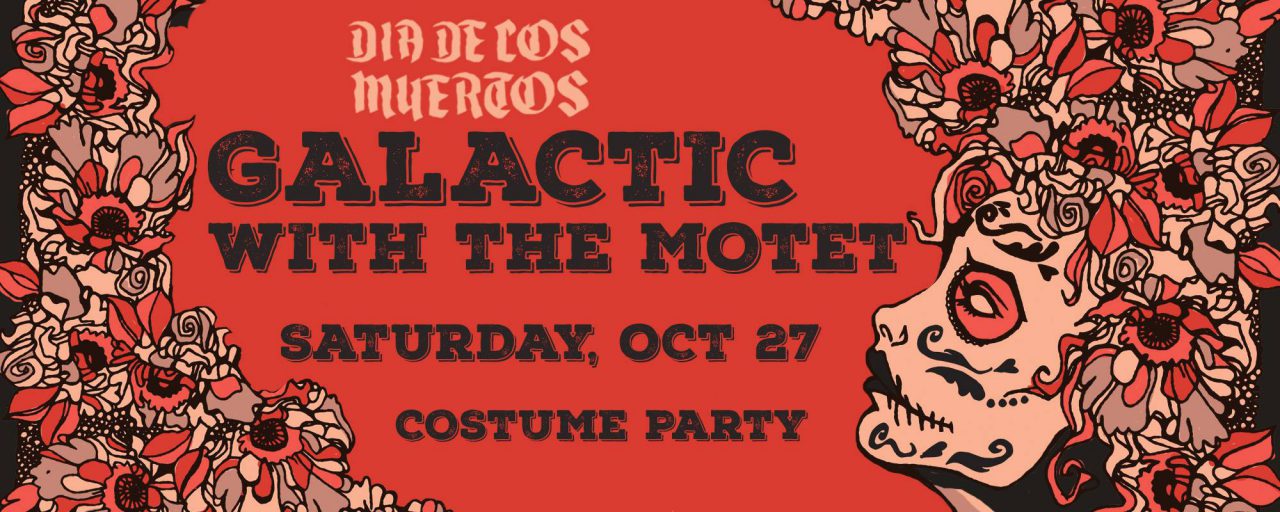 Saturday, October 27th, we welcome Galactic to the historic Granada Theater! Galactic are a New Orleans based funk band that has consistently pushed artistic boundaries on the road and in the studio, approaching their music with open ears and drawing inspiration as much from the sounds bubbling up from their city's streets as they do from each other. Opener The Motet join them!
Goes Good With: George Clinton and Parliament Funkadelic, The Roots, The Meters, G. Love & Special Sauce
---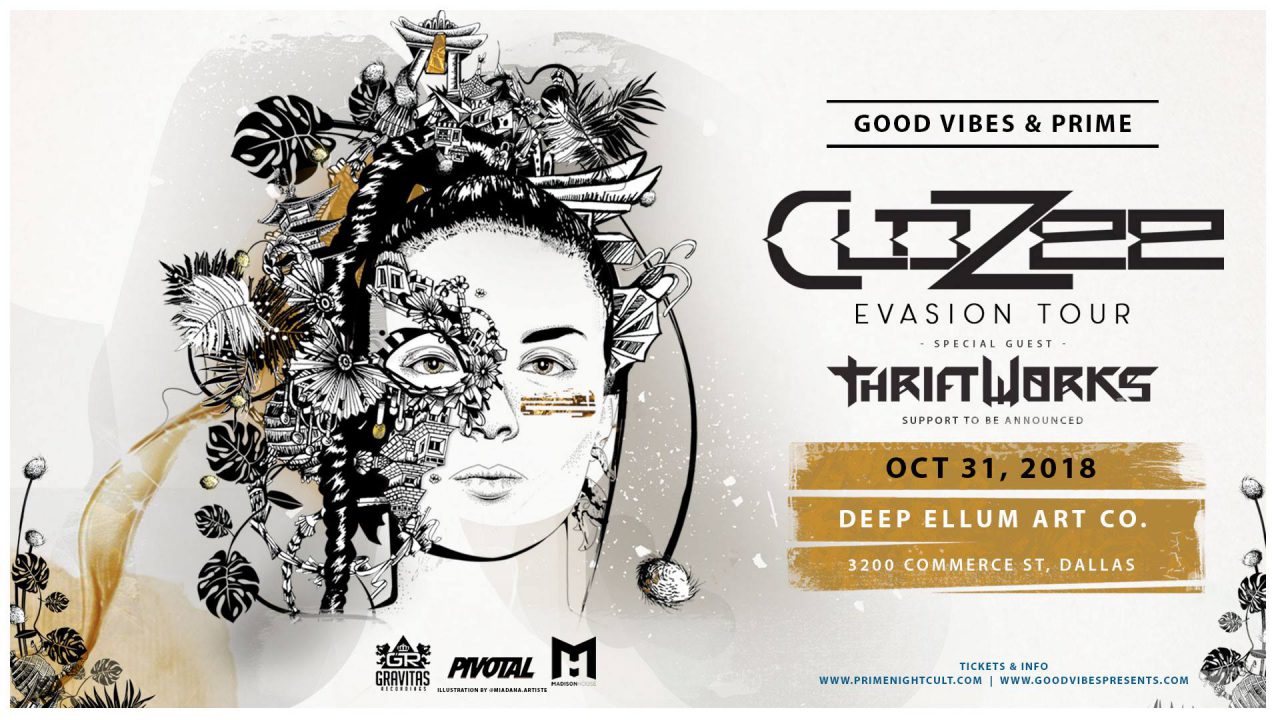 Good Vibes & PRIME Present:
CloZee
Thriftworks
Tor
Bassline Drift
+
Metaphysic
DAR
OUROBOROS
Austin Godburn
HALLOWEEN NIGHT! 10/31 at Deep Ellum Art Company
Doors are at 8PM.
18+ // 21+ to drink
Buy your tickets at http://bit.ly/clozee-103118-tickets
Listen to CloZee on Spotify ➡️http://bit.ly/Spotify-CloZee
---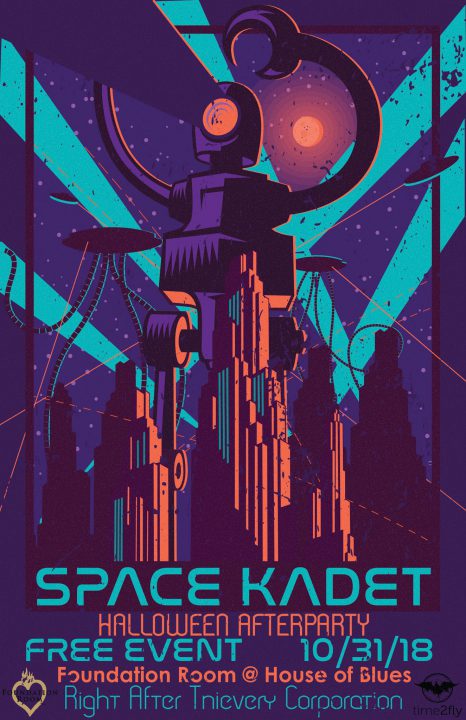 Foundation Room Dallas & Time2Fly Music presents;
Halloween afterparty with Space Kadet (Atlanta, GA)!!
Keep the Vibe Alive at Foundation Room after Thievery Corporation inside HoB that evening. Tickets – http://bit.ly/revivalistsHoBDallas
:: Space Kadet ::
Space Kadet explores many genres on the electronic instrumental spectrum with a deep emphasis on creating a spacey funky atmosphere and sound, always leaving the listener in a trance. The band taps into a variety of genres ranging from high energy driven electro-funk to hip hop infused drum and bass into trap, deep dub, house, break beats and more. Recently, the band has shared the stage with praised acts such as The Floozies, Manic Focus, Ekali, Jai Wolf, Papadosio, Russ Liquid Test, Zoogma, Sunsquabi, Pigeons Playing Ping Pong, The Werks, Govinda, Higher Learning as well as playing acclaimed festivals such as Purple Hatters Ball, Imagine Festival, Sweetwater 420 festival and Zen Awakening. Space Kadet came together to form an always changing, never ending, groovy space odyssey.
---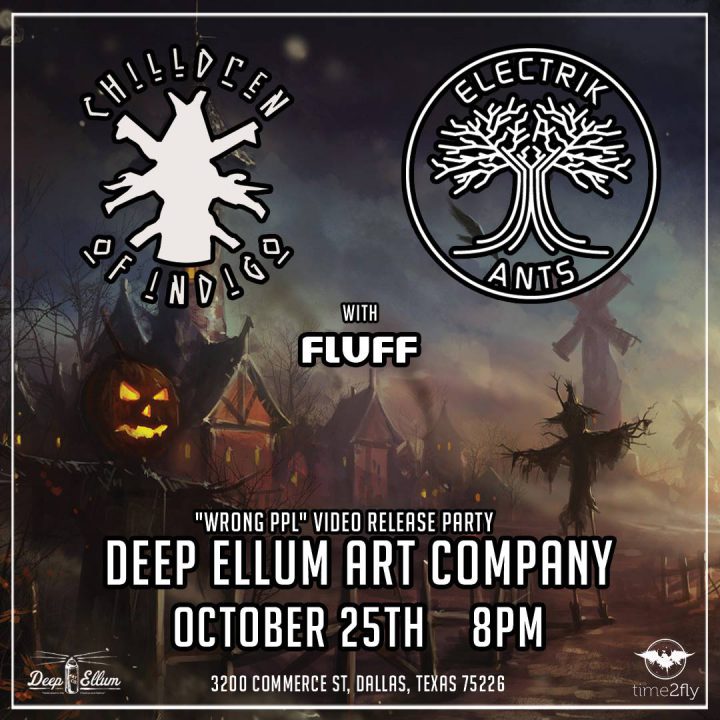 Deep Ellum Art Company Presents:
[ live music | art gallery | bar | patio ]
http://DeepEllumArt.Co
🎃 Art Co. Halloween Bash 🎃 Thursday, October 25, 2018
Costumes Encouraged!
feat. Chilldren Of Indigo (Dallas, TX)
"Wrong PpL" – Video Release Party
[ rock | soul | hip-hop ]
http://chilldrenofindigo.com/
w/ Special Guests:
FLUFF (Denver, CO)
[ jamtronica | funk | disco ]
http://soundcloud.com/fluffc8
& Electrik Ants (Dallas, TX)
[ funk | psychedelic | hip-hop ]
http://electrikants.com/
Tickets on Sale Now! http://bit.ly/Halloween-at-ArtCo
---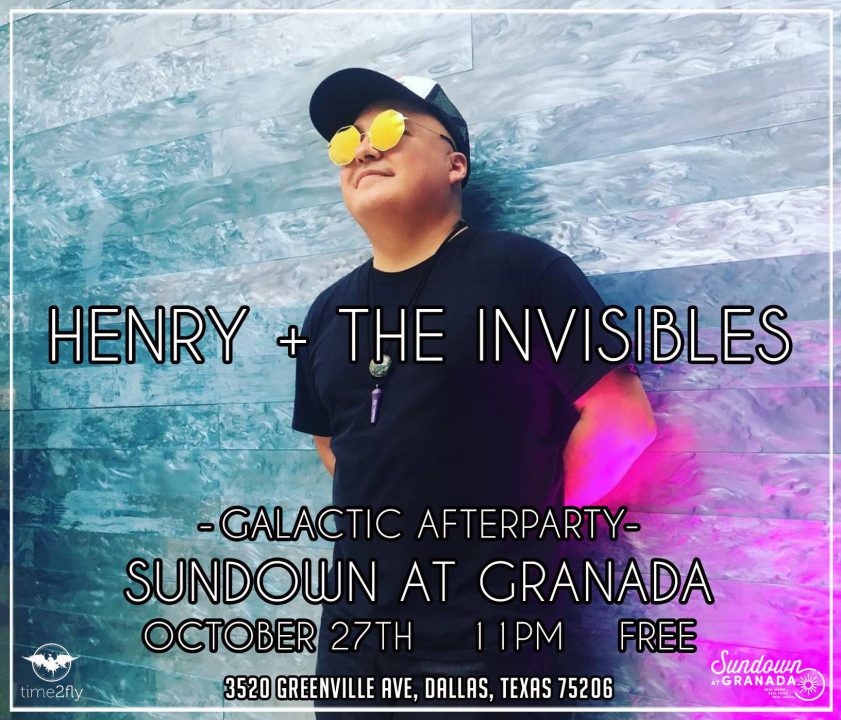 Sundown at Granada & Time2Fly Music Presents:

Galactic Live at Granada Theater Keep the Vibe Alive with the *official* after-party featuring The One Man Phunk Band – Music until 2am.
Henry + The Invisibles
[ funk / soul / dance ]
www.henryinvisibles.com
Henry + The Invisibles (Henry Roland) is a live-looping, multi-instrumentalist aka "The One Man Funk Band" that loops and layers vocal harmonies, funk guitar, grooving bass, soulful keyboards and powerful percussion to create original high energy dance music that sounds like a solid 5 piece funk ensemble!
>>> NO COVER <<<
---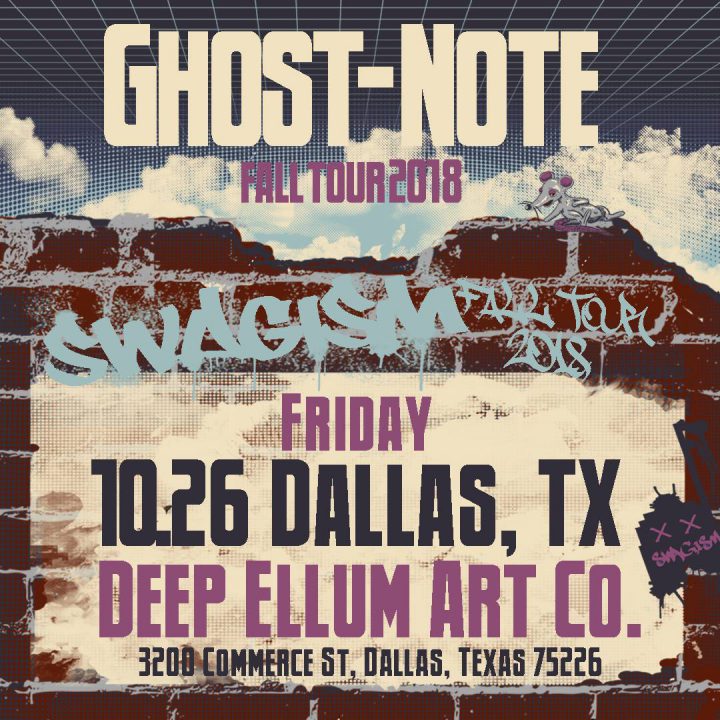 Deep Ellum Art Company Presents:
[ live music | art gallery | bar | backyard ]
http://DeepEllumArt.Co
Ghost-Note + Shaun Martin Music
Deep Ellum Art Company
Friday, October 26
Ticket Pre-Sale:http://bit.ly/Ghost-Note_DTX
Artist: 8/21 @ 10am CST w/ password
Venue: 8/22 @ 10am CST w/ password
General: 8/24 @ 10am CST
—
Ghost-Note
[ world | hip-hop | funk ]
http://bit.ly/ghost-note-album
Multi-Grammy Award winning artists Robert Sput Searight and Nate Werth take percussion out of the shadows and into the spotlight with their new project, Ghost-Note. World renown for their ongoing catalog with international sensation Snarky Puppy, this dynamic duo expands their rhythmical voice into a celebration of music in all its forms. This is music that takes listeners on a mind-blowing journey, inspired by the influences of James Brown, Prince, and J Dilla to name a few.
Since forming, Ghost-Note's sound has evolved to a state that can best be described as 'conscious funk' – an elaborate and sonically powerful surge of the tremendous talents that each of the players provides, with the bandleaders leaning back and letting the band go. The core lineup is a rotating cast of heavy hitters – all stretching to meet the expanding nature of the band. The explosive rhythm fueled band, deeply rooted in neck breaking funk, is comprised of the industry's best and quickly becoming one of the most anticipated live shows of today.

+ Shaun Martin Music
[ jazz | funk | rock ]
www.shaunmartinmusic.com
Shaun Martin has been playing, creating, and collaborating for most of his life, yet his contributions go much further than just playing. When you move through the projects that Shaun has been a part of you can feel his style and influence; you can sense his presence throughout the compositions. Shaun's willingness and ability to be a subtle part of each band has allowed him to be part of the very foundation.
Shaun Martin has a natural gift that has been evident since he began playing drums in church at the age of 4. Yes, his mother had the vision to arrange piano instruction from Carolyn Campbell and guide him on his path. Yes, he has several Grammys from his work with Kirk Franklin and the gospel powerhouse God's Property and Yes, he has a Grammy that crowns his many years with jazz fusion phenomenon Snarky Puppy. But you will not find this information in discussion with this gently powerful man because he wears none of this on his sleeve.