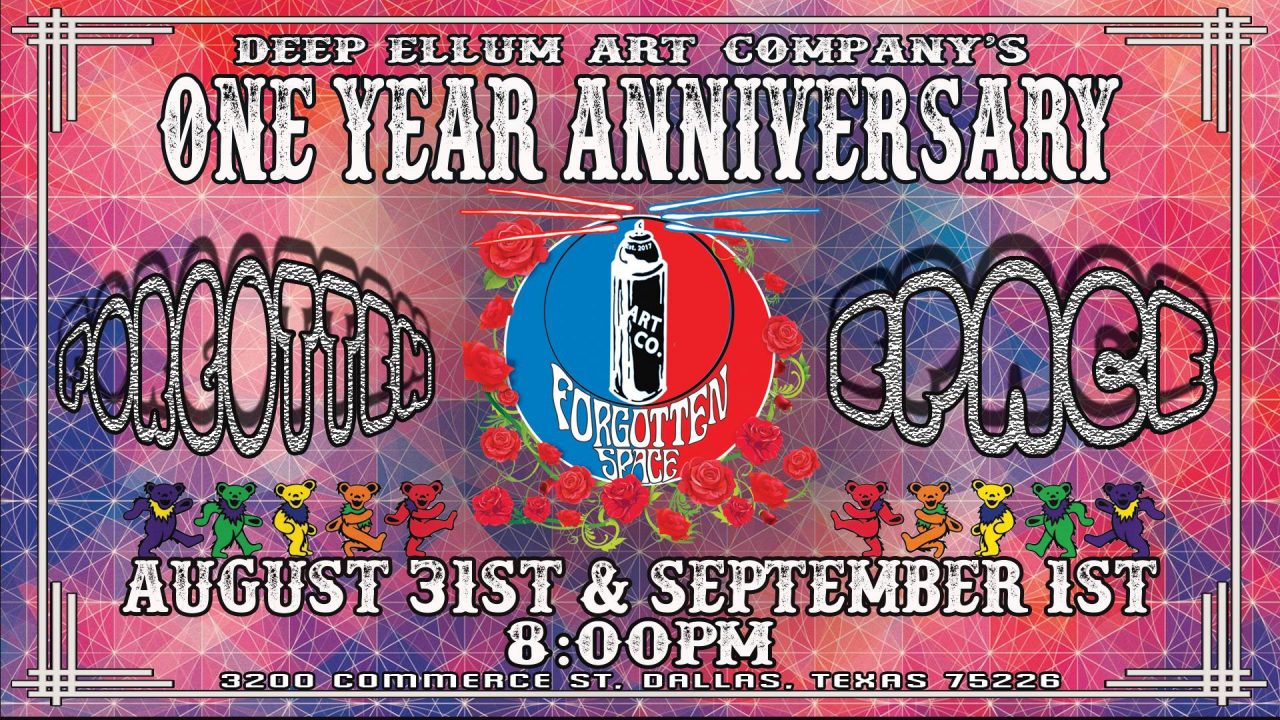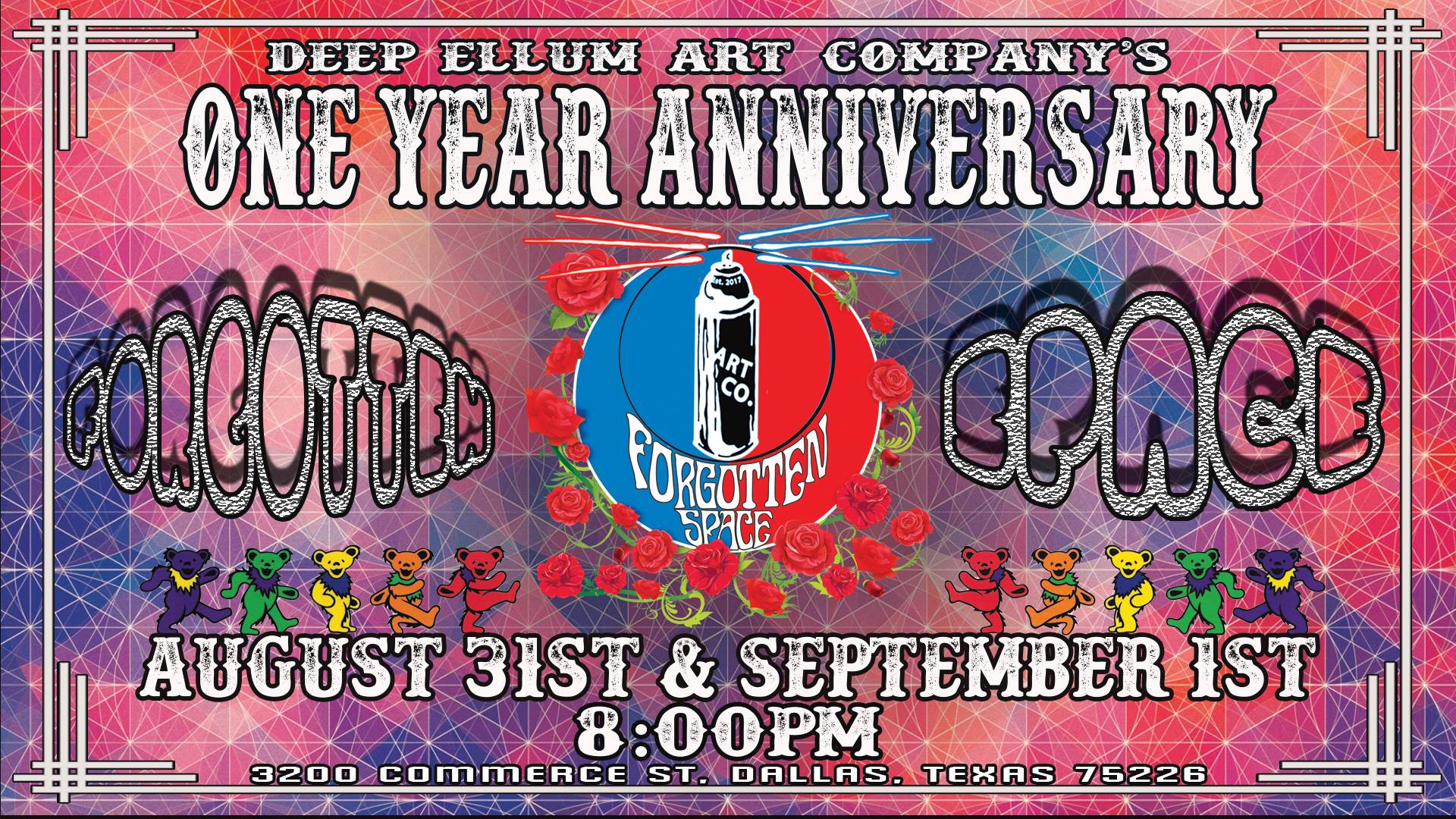 Deep Ellum Art Company Presents:
[ music venue / art gallery / backyard / bar ]
http://DeepEllumArt.Co
♥ | Deep Ellum Art Company's | ♥
1 YEAR ANNIVERSARY CELEBRATION!
Friday, August 31 – Saturday, September 1
w/ special musical guests
FORGOTTEN SPACE
[ A Tribute to the Grateful Dead ]
Tickets on Sale Now!
$12 ADV | $20 DOS
2-Day Pass for $22
http://bit.ly/ArtCoAnniversary_1
DAY 2: http://bit.ly/ForgottenSpace_Day2
A colossal wave of GRATITUDE from Art Co to every staff member, musician, performance artist, vendor, designer, creator, engineer, mechanic, technician, contractor, maker, and JAMILY member that has given their love and support to making this dream a reality in Dallas, TX.
To the Originators, the Facilitators of Fun, the Bread and Butter: THANK YOU, John & Kari Lynn LaRue, for your vision and inspiration in creating a space the Jamily can call Home!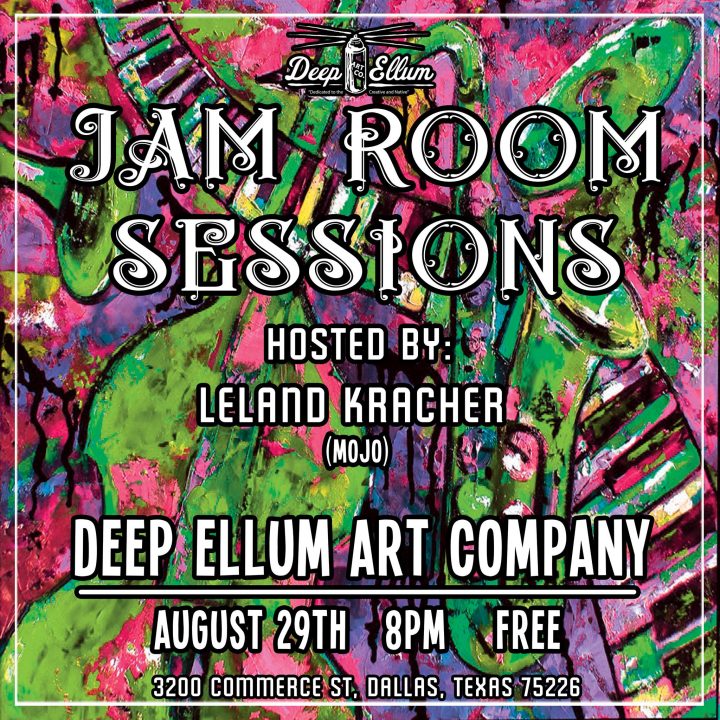 Deep Ellum Art Company Presents:
[ live music / art gallery / backyard / bar ]
http://DeepEllumArt.Co
.:: Jam Room Sessions ::.
hosted by Leland Kracher
(of MOJO -trymoremojo )
>> 4:20 pm: BAR OPENS
>> 8:00 pm: JAM BEGINS
DFW musicians – Please reach out to us if you want to collaborate!
>> leland@time2flymusic.com
– NO COVER –
DRINK SPECIAL:
1/2 off Craft Cocktails on Draft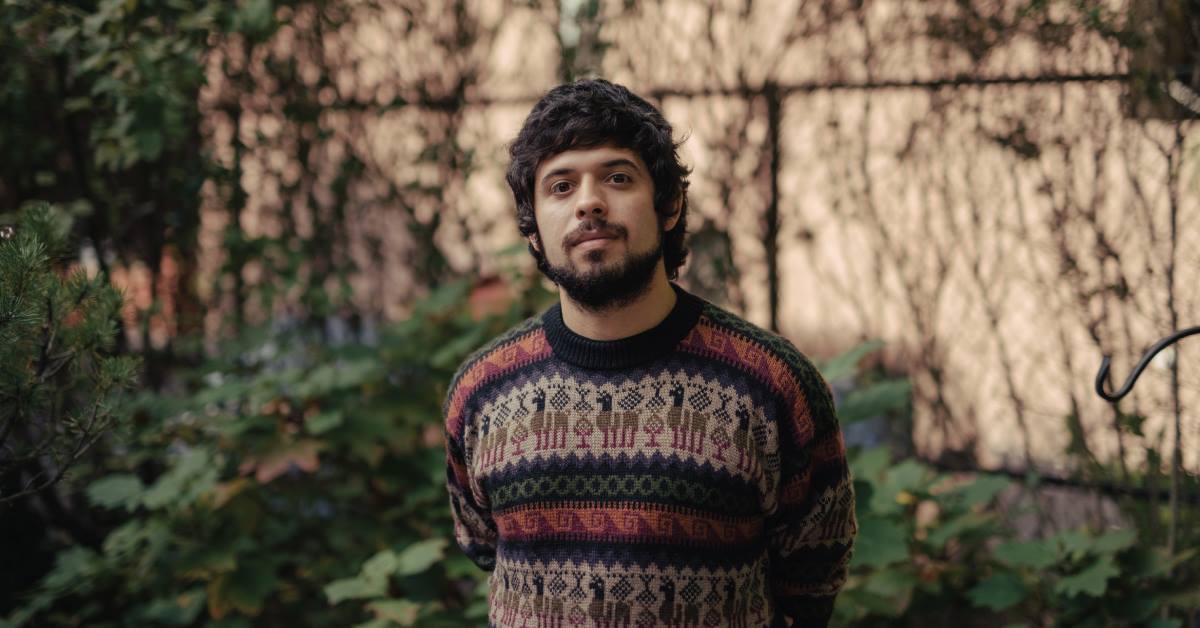 Flamingosis & Birocratic with Lil Ray Ray
Deep Ellum Art Company
Thursday, August 30th
Tickets available here: bit.ly/FlamMW2
~~Flamingosis~~
"Pleasure Palette" – bit.ly/Flamg1
"Football Head" – bit.ly/Flamg2
~~Birocratic~~
"Zesty Surprise" – bit.ly/Birocratic1
"Extra Fresh" – http://bit.ly/Birocratic2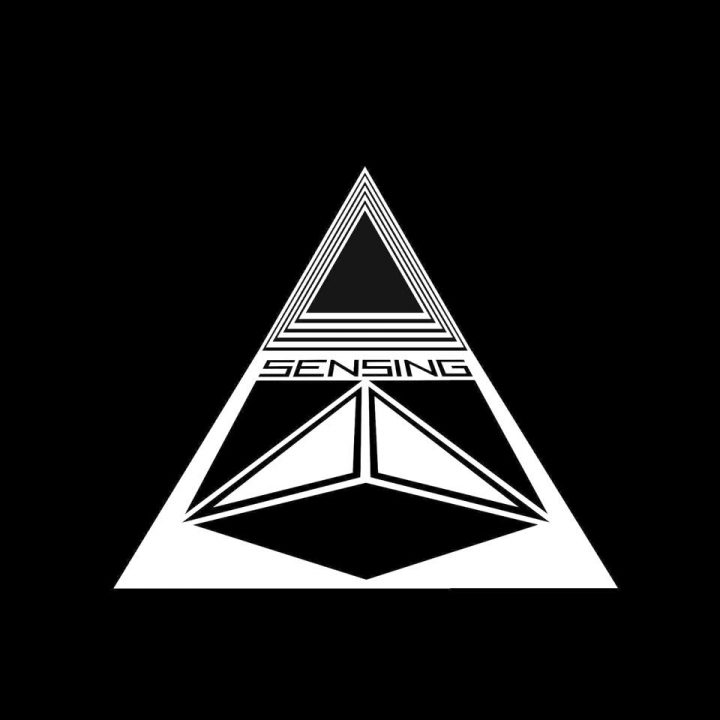 Hello And Welcome! You Are Invited To The Very First Sensing Pop-Up Music and Visual Arts Party! Celebrating 2 Years Of Connecting and Creating!
Please Come And Celebrate With Creator And Host, Jamie Tartarilla! This Is A FREE Event!
This Is The Official Release Of The Sensing OG Hat!
The Time Is Now —> http://sensinggear.com
Senses Include:
☆ The Sensing Booth
☆ Mad Music All Night By: DAR
☆ Crazy Visual Art
☆ Delicious Drinks
☆ Beautiful Live Painting (x3)
☆ G's Imaginarium
☆ Crystals and Gem Sharing
☆ (Bring Your Stones, Lights, and Hoops! Let's RAGE!)
And A Very Special Guest, My Dear Friend –
☆ Matthew Brinston Live!
All Are Invited!
→ Please Come, Join This Movement Of Connections! ←
Sensing Wants To Give A Super Special Thanks To:
Deep Ellum Art Company
[ live music | art gallery | bar ]
http://DeepEllumArt.Co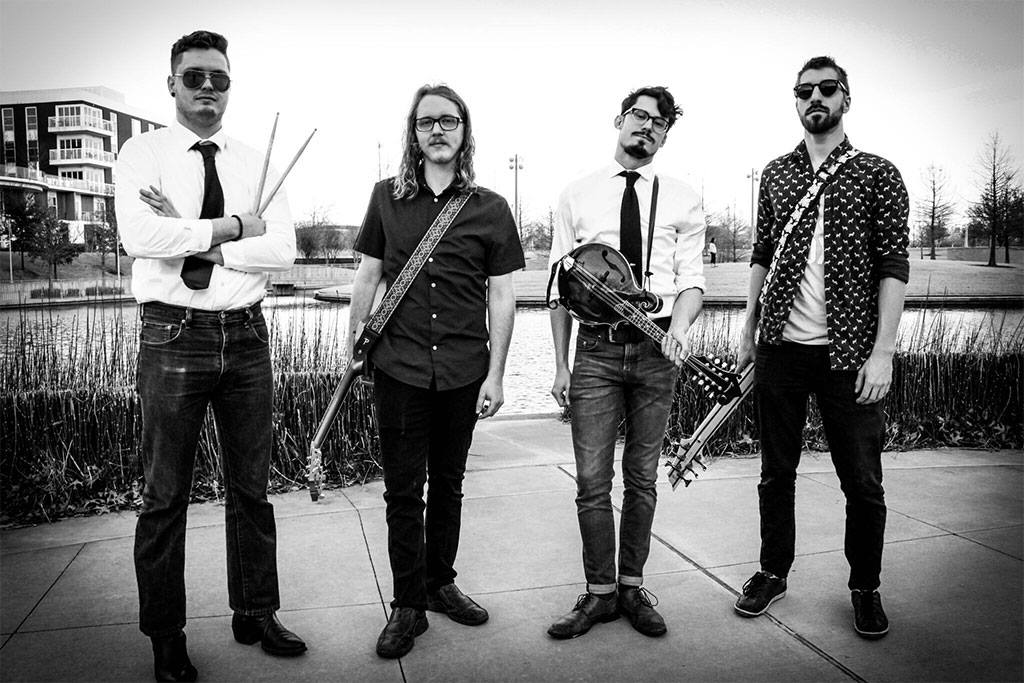 House of Blues Dallas & Time2Fly Music present;
Wednesday Night Live at Foundation Room Dallas!
$3 Rebel IPA & FREE PIZZA at set break 🍕🍻🍕🍻
Featuring;
Sagacious Zoo
[ indie | pop | rock ]
http://sagaciouszoo.com
INFLUENCED BY: Punch Brothers, Snarky Puppy, Alabama Shakes
Dallas progressive indie rock pop band that will make your vegan juicer stand up and say hello! An accessible palette of rock, folk, punk and jazz, formed by friends on a lifelong creative pursuit.
>> FREE SHOW! <<
Gentlemen are required to wear shoes (no sandals/flip flops), please dress accordingly as to not be turned away at the door.