Backwoods at Mulberry Mountain returns for 2019 with new summer time dates! Warmer weather means more summer fun like cooling off in the streams and rivers high in the the Ozark National Forest.
New stage designs, more jam and bluegrass, and the bass heavy electronic you've come to wobble to will help make this the best festival yet. We've increase the amount of art in the Nirvana Woodlands this year and brought back some of the original stage designers and builders from 2015 and 2016.
More upgraded camping with electric and water will be available this year and vendor row will be adjusted to line the main concrete path in one long "Shakedown Street."
New experiences await you on the Mountain this coming summer…
TryMoreMOJO performing at 6:00pm Saturday at the Globe Theater
You Have a Place Here. The Mountain is Calling. ♥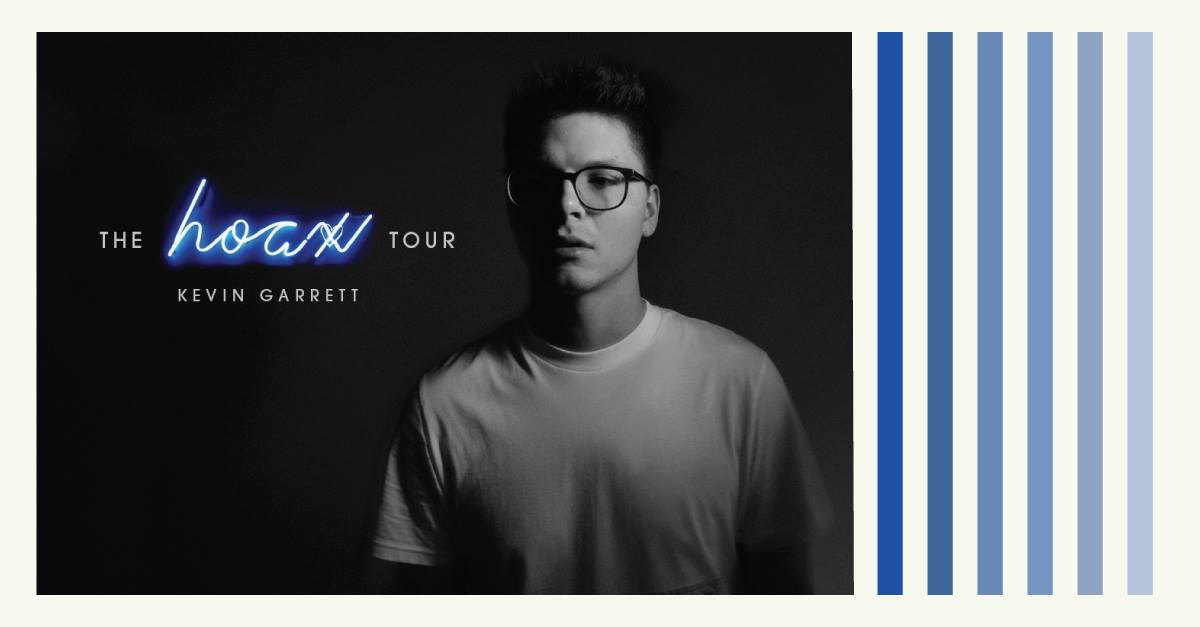 Kevin Garrett at Deep Ellum Art Company May 28th
Known for poignant out-of-love songs that combine a reverence for classic soul with modern electronics and traditional instrumentation, the Brooklyn-based, Pittsburgh- born singer-songwriter released his debut EP Mellow Drama to wide praise. Counting heavyweights such as Beyoncé, Sam Smith, and Katy Perry among his most ardent supporters, Kevin Garrett has shared stages with X Ambassadors, James Vincent McMorrow, Emily King, and Alessia Cara, performed at festivals such as Bonnaroo, Electric Forest, Montreal Jazz and Way Home and has repeatedly charted on Spotify's Viral 50 list. In 2016, Kevin co-wrote and co-produced the critically acclaimed song "Pray You Catch Me" from Beyoncé's sixth studio album, Lemonade. And he's only just begun…
---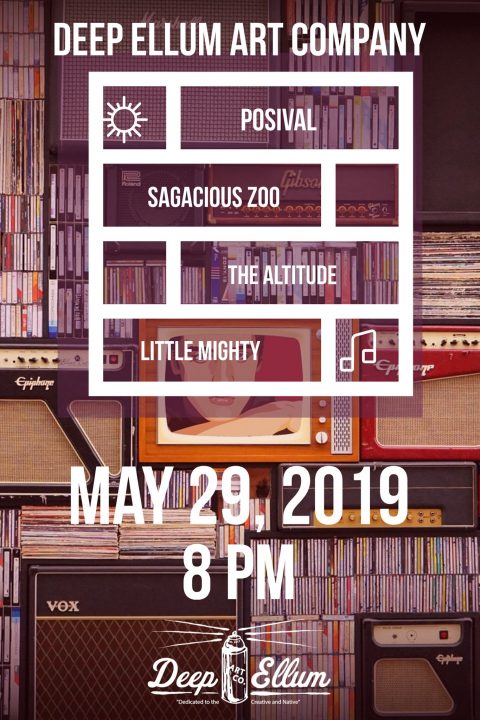 Posival + Sagacious Zoo, The Altitude & Gorgeous Hair
Deep Ellum Art Company Presents:
[ live music | art gallery | bar | backyard ]
http://DeepEllumArt.Co
—
Posival
[ indie | punk | alt ]
https://posival.bandcamp.com
Sagacious Zoo
[ folk | punk | rock ]
http://sagaciouszoo.com
The Altitude
[ indie | folk | punk ]
https://thealtitude27.bandcamp.com/album/denton-diy
gorgeoushair6
[ psych | blues | prog ]
—
Tickets on Sale Now!
http://bit.ly/Posival_5-29
---
Wednesday Night Live! with The High Moons May 29th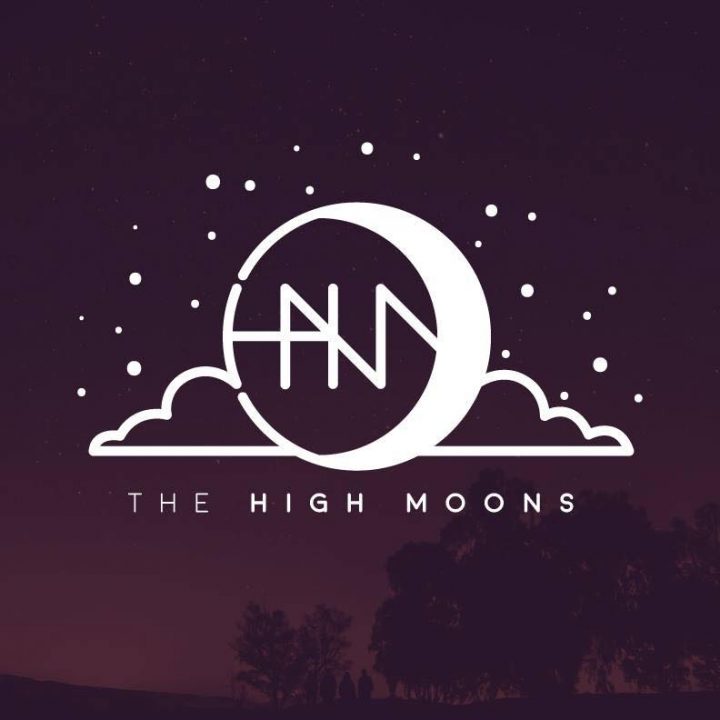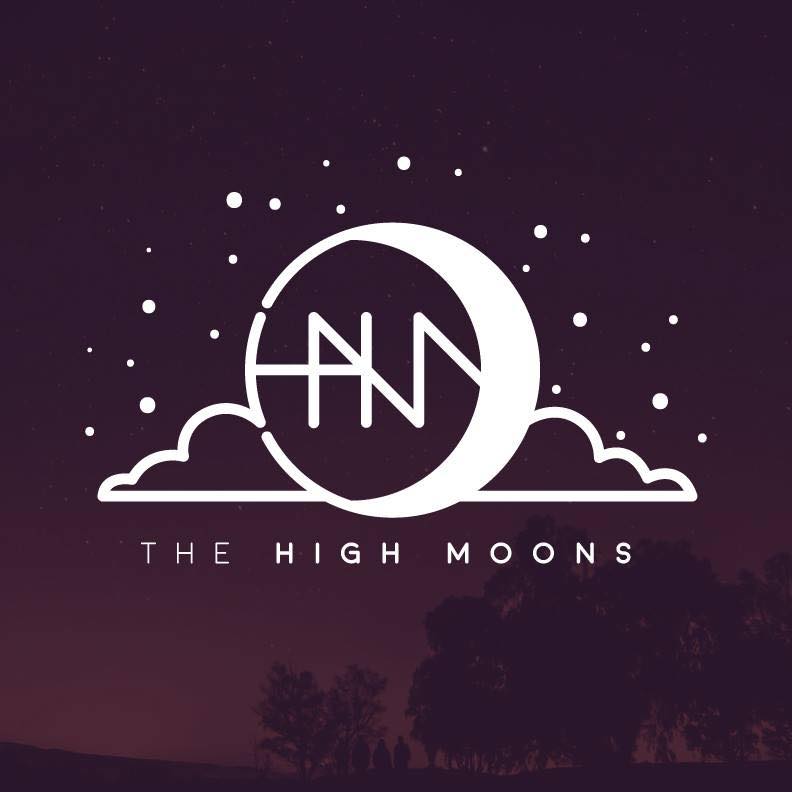 Live music every Wednesday night in the Foundation Room lounge! This week we are featuring The High Moons.
-About the band-
"The High Moons have come a long way in a few short years. They've gone from a two woman show featuring the Henderson sisters to a four piece band. Their genre is hard to pin down, as it seems limitless, but the best description has been "indie gypsy blues". Their set can go from sultry sirens of the south with haunting cello melodies, to fast paced 50's style pop with a twist of vulgarity. The harmonies, interesting melodies, superb instrument combinations and healing lyrics are just a few of the reasons why people are falling under the spell of The High Moons."
---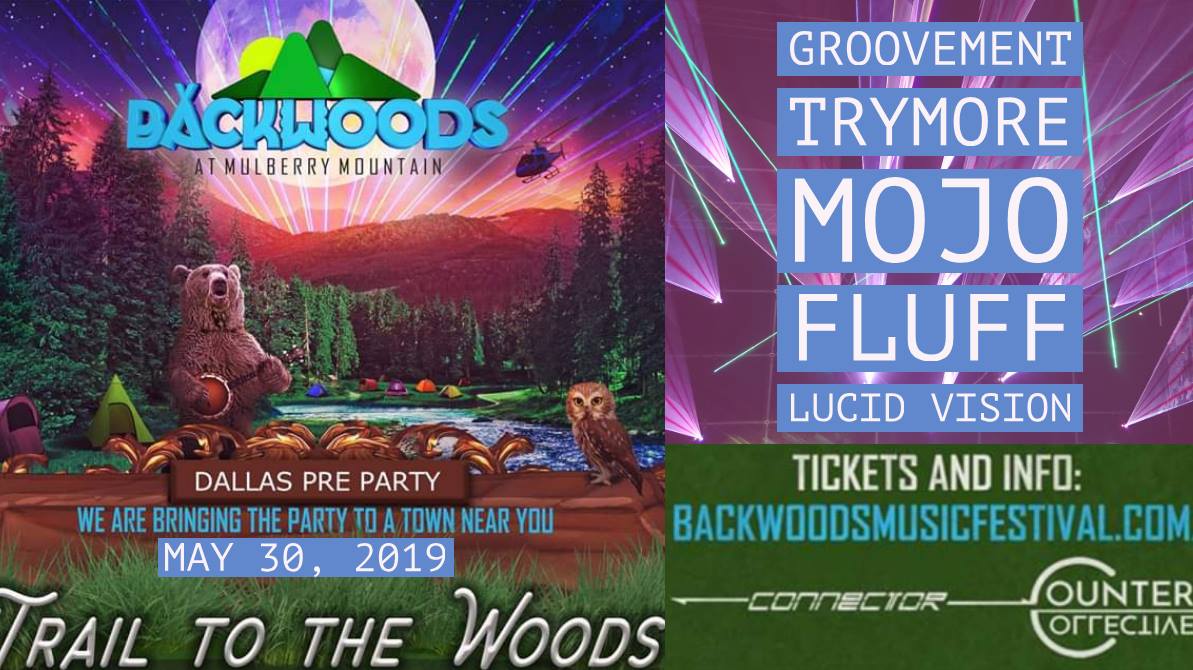 Trail to the Woods: Backwoods at Mulberry Mountain – Dallas
Deep Ellum Art Company Presents:
[ live music | art gallery | bar | backyard ]
http://DeepEllumArt.Co
Trail to the Woods:
Backwoods at Mulberry Mountain
OFFICIAL DALLAS PRE-PARTY
Thursday, May 30th
feat. Groovement
TryMore MOJO
FLUFF, & Lucid Vision
Tickets on Sale Now!
http://bit.ly/TrailToTheWoods-Dallas
—
✷ ABOUT BACKWOODS AT MULBERRY MOUNTAIN ✷
Good music. Good people. Good times.
This is the driving philosophy behind the Backwoods at Mulberry Mountain. This three day weekend event has earned the reputation of showcasing some of the best independent bands in Middle America, alongside nationally recognized artists and musicians, to create a one-of-a-kind weekend in Ozark, AR. The beautiful landscape that surrounds the area at Mulberry Mountain encompasses amazing production while attendees camp on site.
✷ ABOUT GROOVEMENT ✷
Groovement, a lively, six man funk-rock group from Fayetteville, AR, has been described as what you'd hear if Led Zeppelin caught a Soul Train with Grouplove and they threw a party while headin' down the tracks to Motown. Their catchy original melodies, big harmonies, funky grooves and impressive solos make up a setlist you can't not dance along with. That would be enough to please any music fan, but throw in Groovement's titillating twists on some unexpected favorite cover tunes, and you've got a mega-memorable night of live music on your hands.
✷ ABOUT TRYMORE MOJO ✷
Seeking the highest of interstellar peaks, TryMoreMOJO guides the listener on their mission through space with their blend of funky riffs, modular soundscapes, energetic vocals, and heavy grooves; inviting fans to contribute their energy in a give-and-take partnership between performer and listener.
✷ ABOUT FLUFF ✷
Originating in Shreveport, Louisiana, FLUFF has quickly gained recognition in their home city and around the south. Max, Keagan, and Adam have been playing music together since 2006, with a background in funk, blues, and jam/improv music. It wasn't until Dustyn joined the band in 2015 and added a smooth piano and twisty, turny synth work that the band started reaching heights they never had.
✷ ABOUT LUCID VISION ✷
Spreading light through sound, Lucid Vision takes listeners to a melodic realm of electronic genre bends. Combining the unique world of designed sound with live guitar/ukulele, Lucid Vision demonstrates a natural balance of live-electronic music. Infinite potential unfolds as you delve into the high-energy, soulful experience, which then leaves listeners in an inspirational state.
---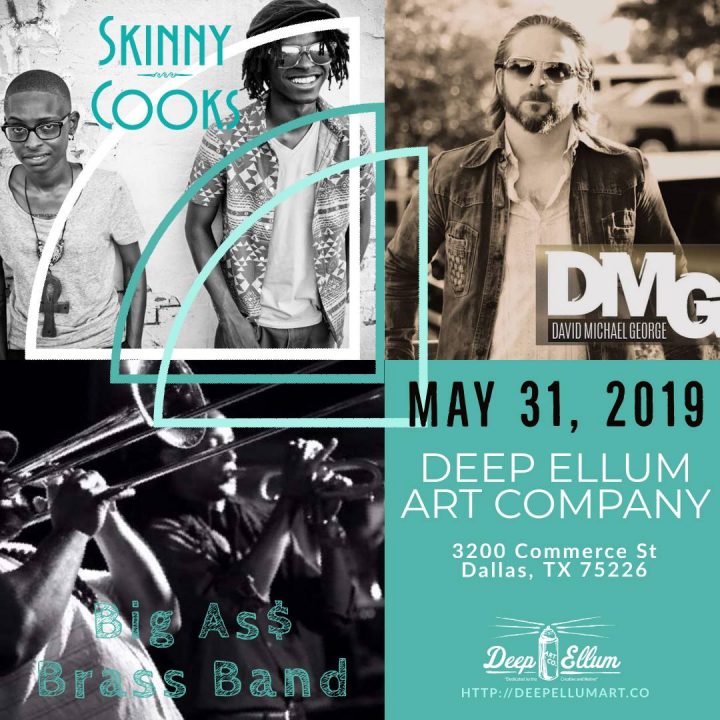 David Michael George, Skinny Cooks & Big As$ Brass Band | May 31
Deep Ellum Art Company Presents:
[ live music | art gallery | bar | art yard ]
http://DeepEllumArt.Co
David Michael George
+ Skinny Cooks
& The Big As$ Brass Band
Friday, May 31, 2019
(8:00 PM – 1:00 AM)
Tickets on Sale Now!
http://bit.ly/DMG-SkinnyCooks-BigABrass
—
★ ABOUT DAVID MICHAEL GEORGE ★
David Michael George aka DMG is a Rock/Soul/Funk artist from Dallas,Texas. With roots firmly planted in high energy Rock/Soul/Funk & Blues ("Find My Way Home", "Step Aside"), to raw & expressive ballads with layered depth ("Villain", "Just Ain't The Same"), 1,000 YARD STARE keeps you in the moment and never lets you go. Funky, soulful, and bluesy, first note to last, it is an album full of heartfelt blues-rock, sharp as a needle, delivering George's message of perseverance straight to the heart of his listeners.
★ ABOUT SKINNY COOKS ★
"From Dallas, TX, Skinny Cooks play music they describe as 'Funk, Flip Flop, R&BLT, Psychedelic Souffle'. We don't know about that, but it sounds great…"
Groovilicious. We're not doctors, but we can definitely fix whatever it is that's wrong with you. We fully understand the benefits of a healthy, balanced, wholesome groove, an uncompromised groove, a GROOVY groove…
★ ABOUT BIG ASS BRASS BAND ★
Bringing a brassy combination of Funk, Rock, and traditional New Orleans music to the Dallas Metroplex. In summer of 2015, a group of local Dallas musicians were kidnapped and forced together by the mysterious Yellow King to help bring the Carcosa sound to the Dallas area. Seeing the lack of musical diversity in brass music, they decided to play a combination of music of Traditional New Orleans Jazz, Afrobeat, Rock, and Funk to dominate and control the ears. If you're prepared, the apocalyptic aristocrats of brass are ready to leave you dancing and moving and coming back for more!!!
---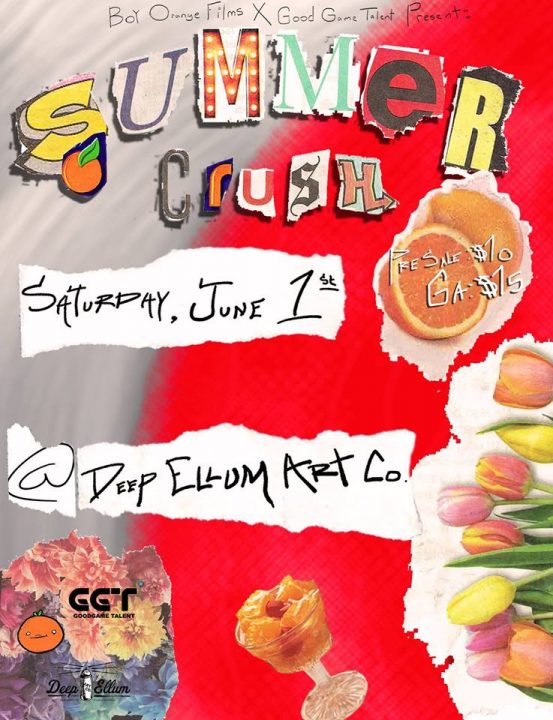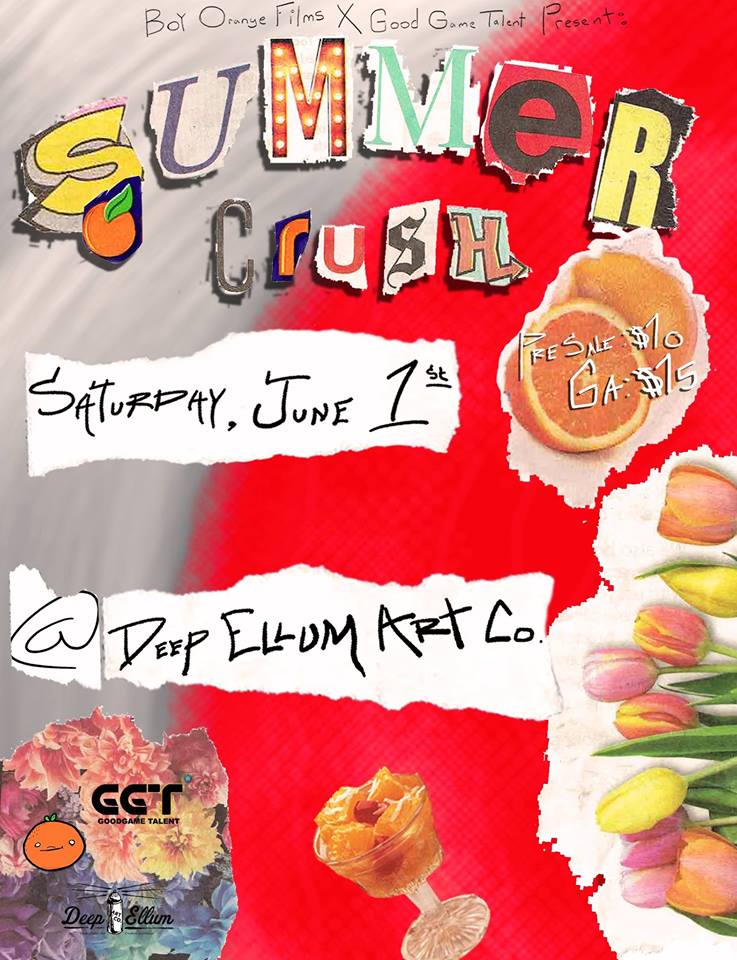 Summer Crush: Dallas Indie Music Festival at Deep Ellum Art Co.
➔ Good Game Talent &
➔ Boy Orange Films Presents:
✧✧SUMMER CRUSH✧✧
Dallas Indie Music Festival
✦ Saturday, June 1, 2019 ✦
✧✧ 3:00 PM – 10 PM ✧✧
feat. Victor!, The Polarity,
Pretty Boy Aaron, Kaz Moon,
Piwa, A-WALL, Falak Fahim,
& Manifest Destiny's Child
Tickets on Sale Now!
http://bit.ly/SummerCrush-IndieMusic
—
VICTOR!
Music: https://www.youtube.com/watch?v=uIPxIdKSt9Y
Instagram: https://www.instagram.com/victorintrnt/
The Polarity
Music: https://www.youtube.com/watch?v=YUy-hiDJ6Vs
Instagram: https://www.instagram.com/the_polarity/
Pretty Boy Aaron
Music: https://www.youtube.com/watch?v=I4ybO4XX_mQ
Instagram: https://www.instagram.com/aaronispretty/
Kaz MoonMusic:
Music: https://soundcloud.com/kazdotmoon/karma-slash-what-i-hope
Instagram: https://www.instagram.com/kazthemoon/
A-Wall
Music: https://soundcloud.com/lordawall/tigers-blood
Instagram: https://www.instagram.com/lordawall/
Falak Fahim
Music: https://soundcloud.com/falakfahim/melancholy-moon
Instagram: https://www.instagram.com/fahimfalak/
Manifest Destiny's Child
Music: https://manifest-destinys-child.bandcamp.com/album/raspberry-kamikaze
Instagram: https://www.instagram.com/manifest_destinyschild/
---