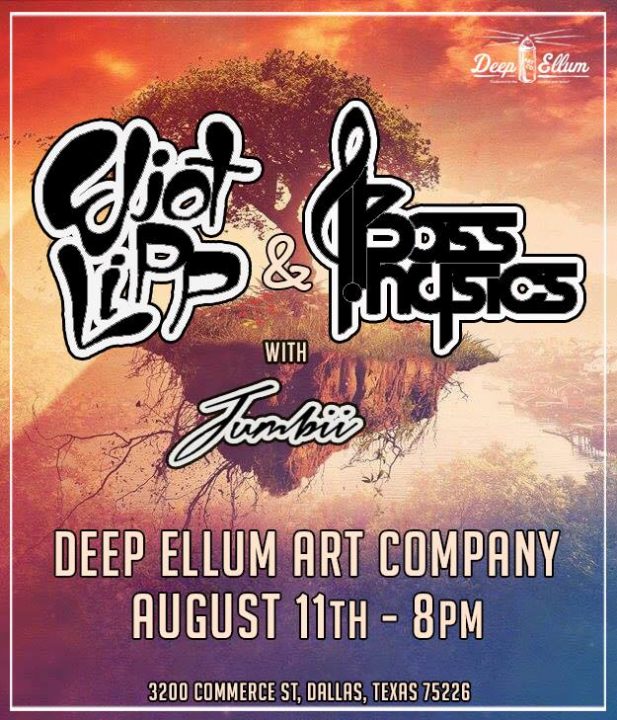 Deep Ellum Art Company Presents:
[ live music / art gallery / backyard / bar ]
http://DeepEllumArt.Co
PARKING:
Street parking available on Commerce (front) & Murray (side). Lot parking is available on Canton (back) across the street in the Equipment and Maintenance Services building after 6 pm. We do not recommend parking in the business lot on Murray.
>> 7:00 pm: BOX OFFICE
Tickets on Sale Now!
http://bit.ly/BassPhysics_EliotLipp
$12 ADV / $15 DOS
>> 8:00 pm: MUSIC BEGINS
Eliot Lipp
[ electro funk ]
http://eliotlipp.com
Eliot Lipp is a producer, DJ and sound designer. He's been spending most of his time collaborating with musicians, DJing, performing and grinding in the studio.
There's no particular style of electronic music that takes the focus but there's always a good amount of hip-hop and funk influences. Over the years Lipp has developed a palette of electronic beats & soulful samples while crafting a unique style.
Bass Physics
[ hip-hop / melodic bass ]
www.bassphysics.com
Bass Physics impassioned sound emulates a revolutionary style of electronic music which captures the audience on an emotional level while cultivating a live instrumental experience.
With stylistic variations of electronic rock, soulful funk, hip-hop and melodic bass, Arja unceasingly executes a unique and captivating performance that leaves you wanting more.
Jumbii
[ glitch bass / electro / melodic bass ]
www.jumbii.com
Creating music that moves a person's soul is the goal of any artist. Jumbii channels that inner tribal rhythm that we all respond to on the dance floor and in the headphones. Its this sound that cannot be defined by one genre, but rather a mixture of many that work together to make that soul movement.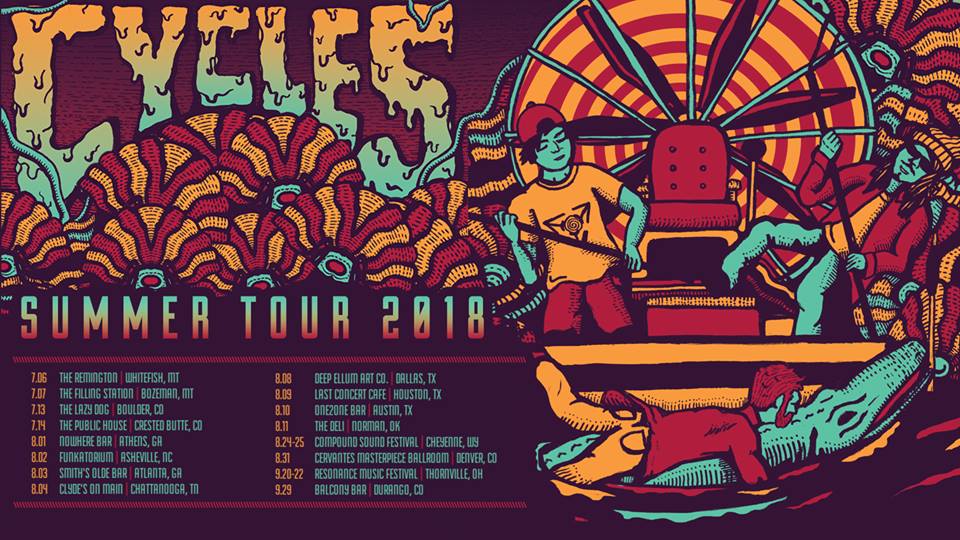 Deep Ellum Art Company Presents:
[ live music | art gallery | backyard | bar ]
http://DeepEllumArt.Co
Cycles (Denver, CO)
[ psychedelic rock fusion ]
http://cycles.band
>> Tickets on Sale Now!
>> $5 ADV | $10 DOS
>> http://bit.ly/Cycles_SagaciousZoo
INFLUENCED BY: Primus, Phish, J. Dilla
Cycles epitomize the power-trio format with ripping guitar, fat bass grooves played out through furious slapping, and dynamic drum beats flowing over intricate tempo changes. Each member wields a unique take on their instrument that when played together, forms a truly fresh and cohesive sound. Patrick Harvey commands the guitar with speed and precision reminiscent of Jimmy Herring while using his loop pedal virtually as its own instrument, a skill unique only to him. Michael Wood has subtly forged a drum style that showcases his rare ability to mashup funky hip-hop beats with frenzied rock riffs and only displays flashy chops when necessary. At the heart of the band lies Tucker McClung's dominant slap-bass chops that captivate audiences while pumping the musical blood through the band.
Drawing influence from artists such as Rage Against the Machine, J. Dilla, Primus, Weather Report, and many more, Cycles fuses an eclectic blend of genres to produce an original sound that has become harder and harder to find. Although only two years old, Cycles have over 200 shows under their belt with tours extending across the entire U.S.
Check out some video!
"Live at Bridgeside Studios"
https://www.youtube.com/watch?v=YsKGwQnINHo&t=906s
w/ local support by
Sagacious Zoo
[ indie pop rock ]
http://sagaciouszoo.com
INFLUENCED BY: Punch Brothers, Snarky Puppy, Alabama Shakes
Dallas progressive indie rock pop band that will make your vegan juicer stand up and say hello! An accessible palette of rock, folk, punk and jazz, formed by friends on a lifelong creative pursuit.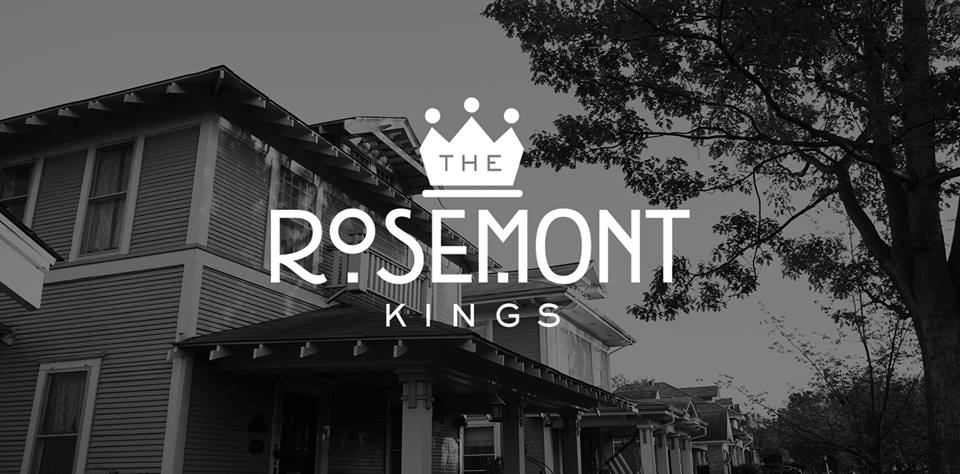 Deep Ellum Art Company Presents:
[ live music | art gallery | backyard | bar ]
http://DeepEllumArt.Co
Tickets on Sale Now!
$5 ADV | $10 DOS
http://bit.ly/theRosemontKings_LunaSol
feat. The Rosemont Kings
http://therosemontkings.com
[ soul | r&b | groove ]
The Rosemont Kings were born from a single block of South Rosemont Avenue in Oak Cliff, TX. The serendipitous meeting of musically-blessed neighbors birthed a unique brand of R&B – a sound that puts a modern twist on the heart and soul of Muscle Shoals and Stax Records.
The grooves are impeccable and catchy. The lyrics are earnest and socially aware. The players are undeniably talented and the voice of lead singer Kraig Loyd is heavenly. Playing a mix of originals and covers, The Rosemont Kings bring an energy and groove that is guaranteed to get you moving.
+ Luna-Sol
https://soundcloud.com/dr-go80puffz
[ jazz | afrobeat | soul ]
Music for Escapism and Expression. Luna-Sol aims to create new worlds and sanctuaries through the medium of musical instruments.
& Off World
[ rock | funk | r&b ]
www.offworldband.com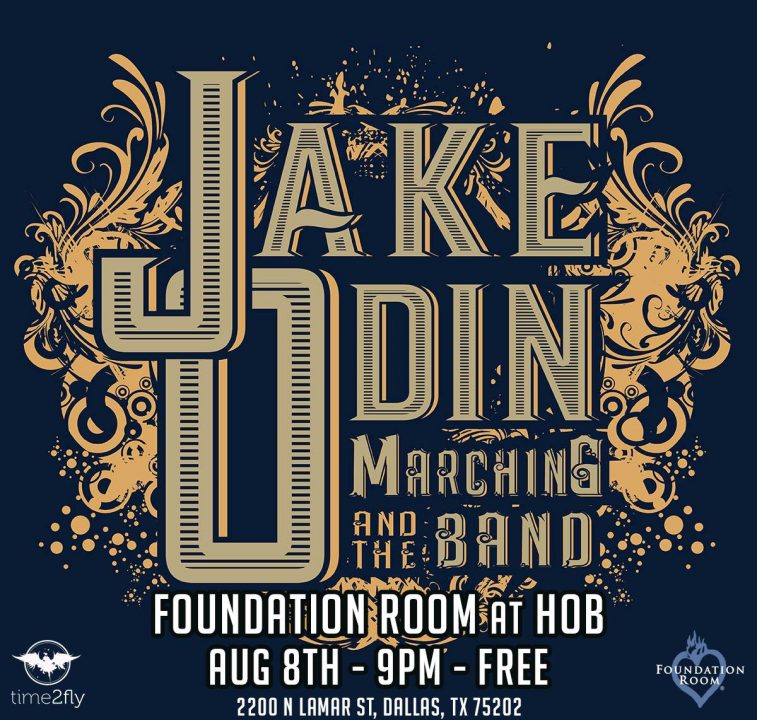 Live music every Wednesday night in Foundation Room lounge – this week featuring Jake Odin & The Marching Band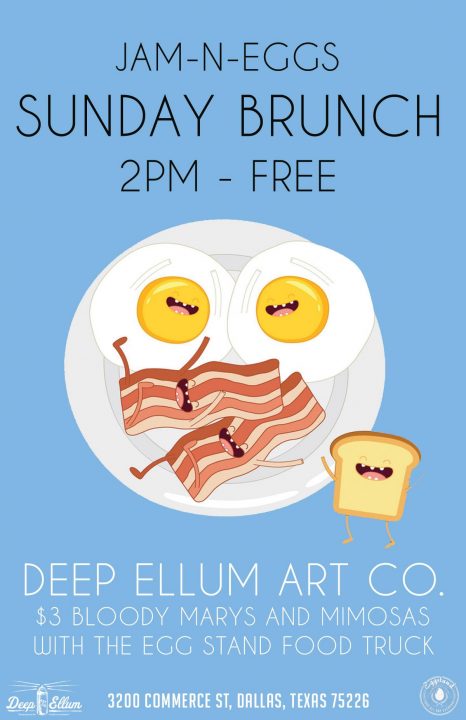 Deep Ellum Art Company Presents:
[ live music / art gallery / backyard / bar ]
http://DeepEllumArt.Co
JAM-N-EGGS: Brunch at Art Co.
with The Egg Stand Food Truck
.:: Contingency Sundays ::.
feat. Groove Contingency (4-6 pm)
http://bit.ly/Groove_Contingency
[ funk / groove / jazz ]
A Dallas based All-Star ensemble of players that use the groove as a multicultural platform to express dynamic approaches to music and communication.
+ Deep in the Grass (2-4 pm)
[ bluegrass | folk | americana ]
Deep in the Grass is a NewGrass Collective with jam band tendencies. Sometimes with heart wrenching vocals and sometimes with soaring melodies, they play their music with all the heart and energy they have. They are moved by interesting hooks and arrangements that keep the listener involved.
>> NO COVER <<
Family Friendly
$3 Bloody Marys & Mimosas
ART || MUSIC || CULTURE
SHAQUAN BIVENS
HU$$ ON THE BEAT
CHILLDREN OF INDIGO
BLU H3RON
KING TUT
BLUE, THE MISFIT
KIDD LUNA
DJKMOR
JON THEORY
SLICK
tix: $10 ADV / $15 DOS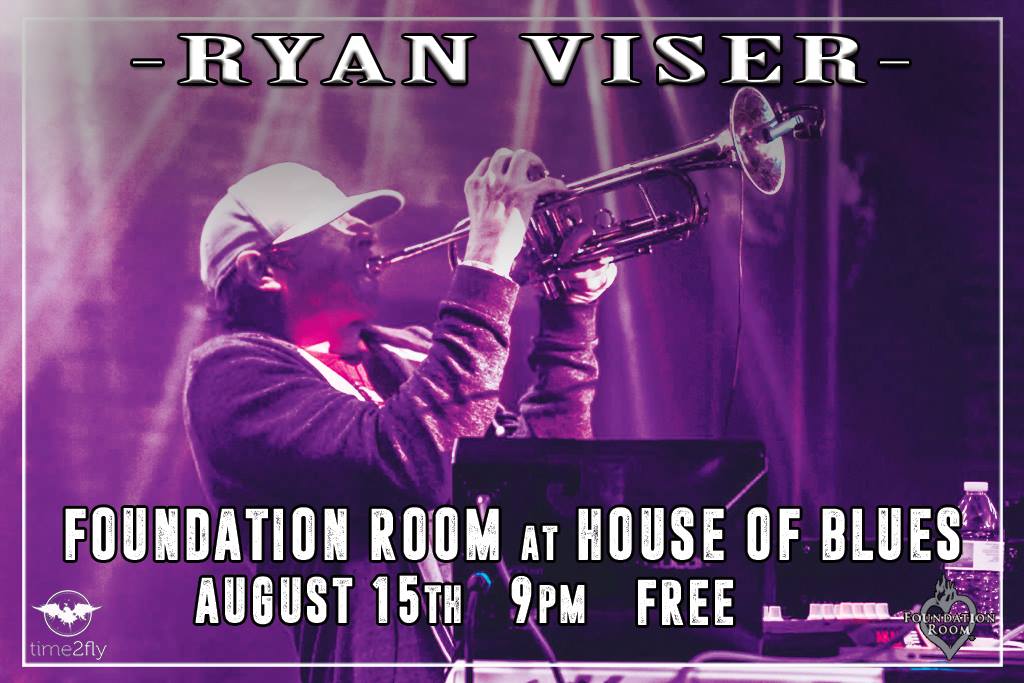 Live music every Wednesday night in Foundation Room lounge. This week we are featuring Ryan Viser!