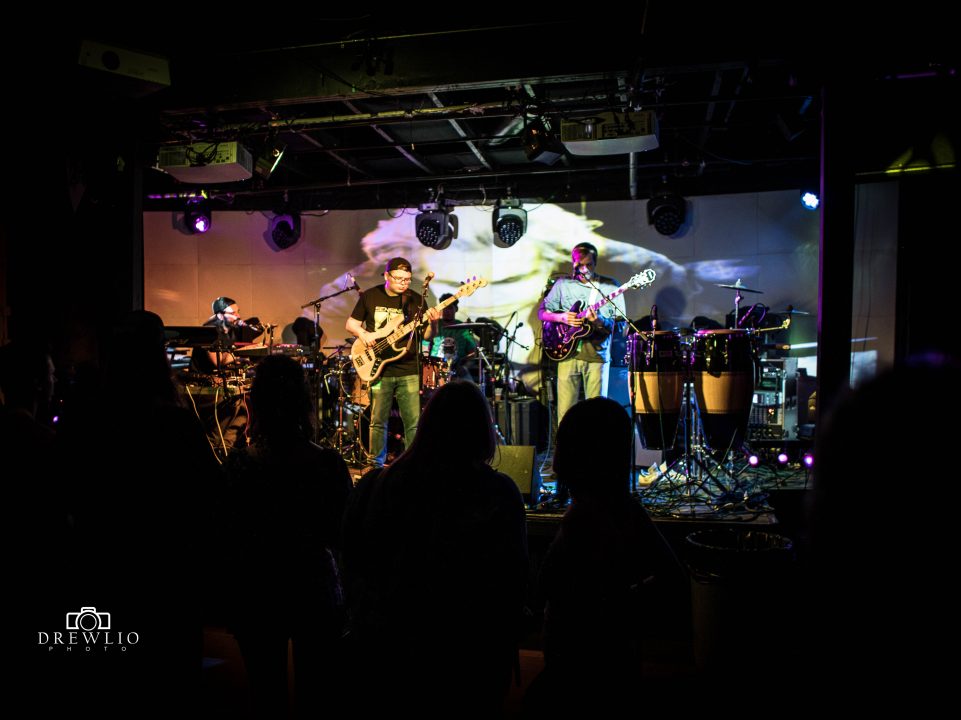 Sundown at Granada & Time2Fly Music Presents:
[ real music. real food. real local. ]
www.sundownatgranada.com
Come out and help us celebrate our very own Coty Austin's birthday!
-930pm-
-FREE SHOW
2 sets
*Whiskey Wednesday!*
[ 1/2 off all whiskey/bourbon/scotch ]

feat. Live Music from:
MOJO – Modular Johnson (Dallas, TX)
[ funk / jamtronica / hip-hop / progressive rock ]
http://trymoremojo.com/
An introspective look at funk and electronic music; MOJO offers funky riffs, spacey soundscapes, inviting vocals, and heavy grooves.
"MOJO an upcoming funk/electronic band are exactly what you need after a long week. Not only do they bring the grooves needed to wash away the stress of the week, the visuals provided are simply astounding. MOJO is like watching your own personal Pink Floyd, meets Rage Against the Machine, meets STS9, yes I went there. Do not miss these guys…" – DentonRadio.com
Goes well with:
Spafford, Papadosio, STS9, Lettuce, Umphrey's McGee, Emancipator Ensemble, Pigeons Playing Ping Pong, Earphunk, Tauk, Tycho, The Meters, Zoogma
Foundation Room's Wednesday Night Live is featuring Shaquan Bivens!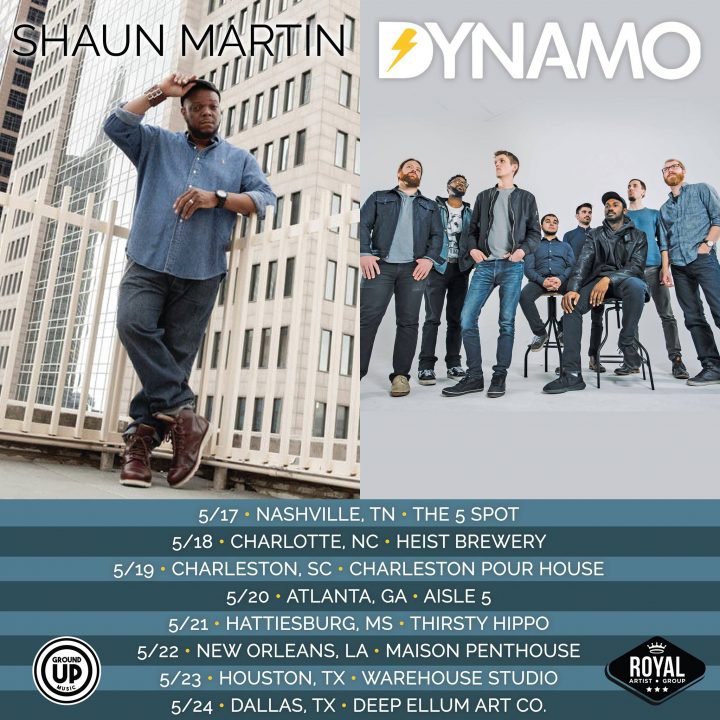 Deep Ellum Art Company Presents:
[ live music / art gallery & yard / food truck ]
4pm: Bar Opens
8pm: Doors Open
9pm: Music Starts
7 Time Grammy Winner
Shaun Martin Music (of Snarky Puppy)
[ jazz / funk / rock ]
Shaun Martin has been playing, creating, and collaborating for most of his life, yet his contributions go much further than just playing. When you move through the projects that Shaun has been a part of you can feel his style and influence; you can sense his presence throughout the compositions. Shaun's willingness and ability to be a subtle part of each band has allowed him to be part of the very foundation.

Shaun Martin has a natural gift that has been evident since he began playing drums in church at the age of 4. Yes, his mother had the vision to arrange piano instruction from Carolyn Campbell and guide him on his path. Yes, he has several Grammys from his work with Kirk Franklin and the gospel powerhouse God's Property and Yes, he has a Grammy that crowns his many years with jazz fusion phenomenon Snarky Puppy. But you will not find this information in discussion with this gently powerful man because he wears none of this on his sleeve.
Dynamo
[ jazz / r&b / gospel ]
Dynamo is Nashville-based, nationally touring band whose music fuses jazz, rock, and funk with elements of soul and R&B. The culmination is a sound that's both spontaneous and composed—and an energy that's undeniably infectious.
Electrik Ants (Dallas, TX)
[ funk / hip-hop / rock ]
http://electrikants.com/
Electrik Ants live in the vibe of the music – a genuine blend of hip hop, funk, psychedelic, and groove, unique and exciting. They are a seven-piece band with sax, DJ, drums, bass, and three members that rotate between rapping, singing, guitar, keys, synth, and percussion, The Ants are have great freedom in performing and writing; A freedom explored and expressed with emotional and technical dedication.
>>> Tickets on Sale Now!
>>> bit.ly/ShaunMartin_Dynamo
>>> $10 ADV // $15 DOS
DRINK SPECIAL:
1/2 off Wine
PARKING:
Street parking available on Commerce (front) & Murray (side). Lot parking is available on Canton (back) across the street in the Equipment and Maintenance Services building after 6pm. We do not recommend parking in the business lot on Murray.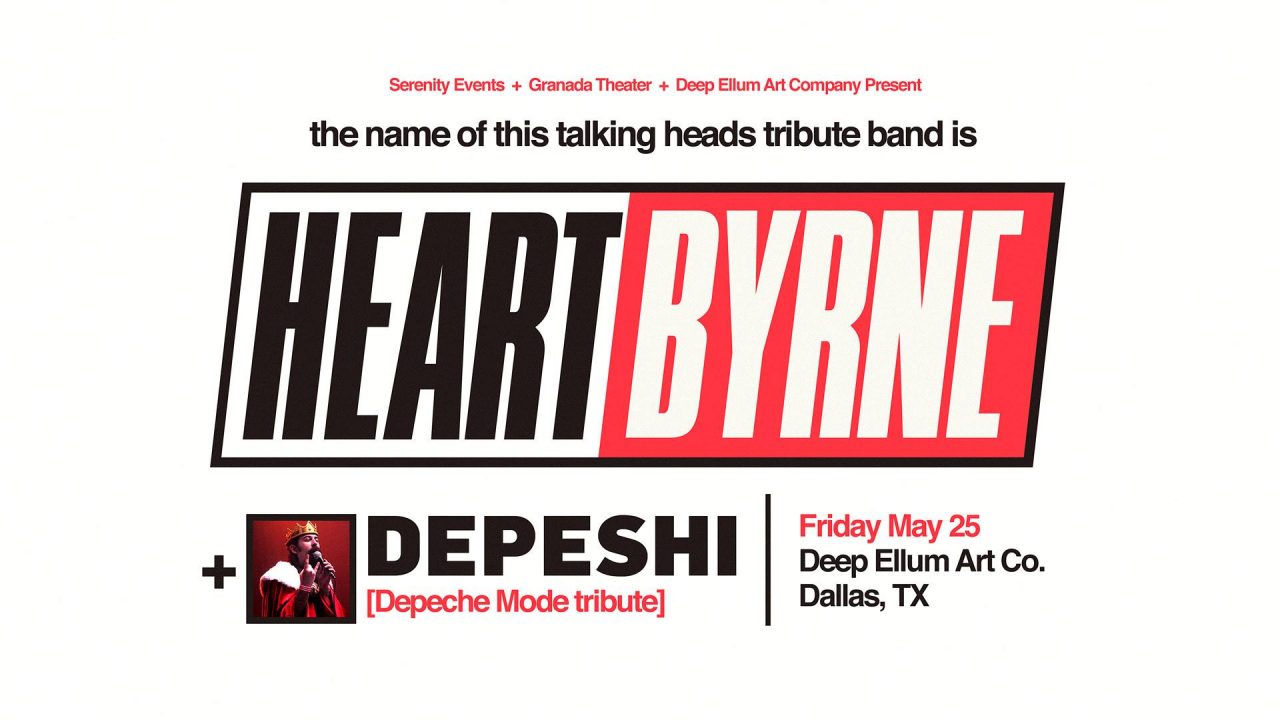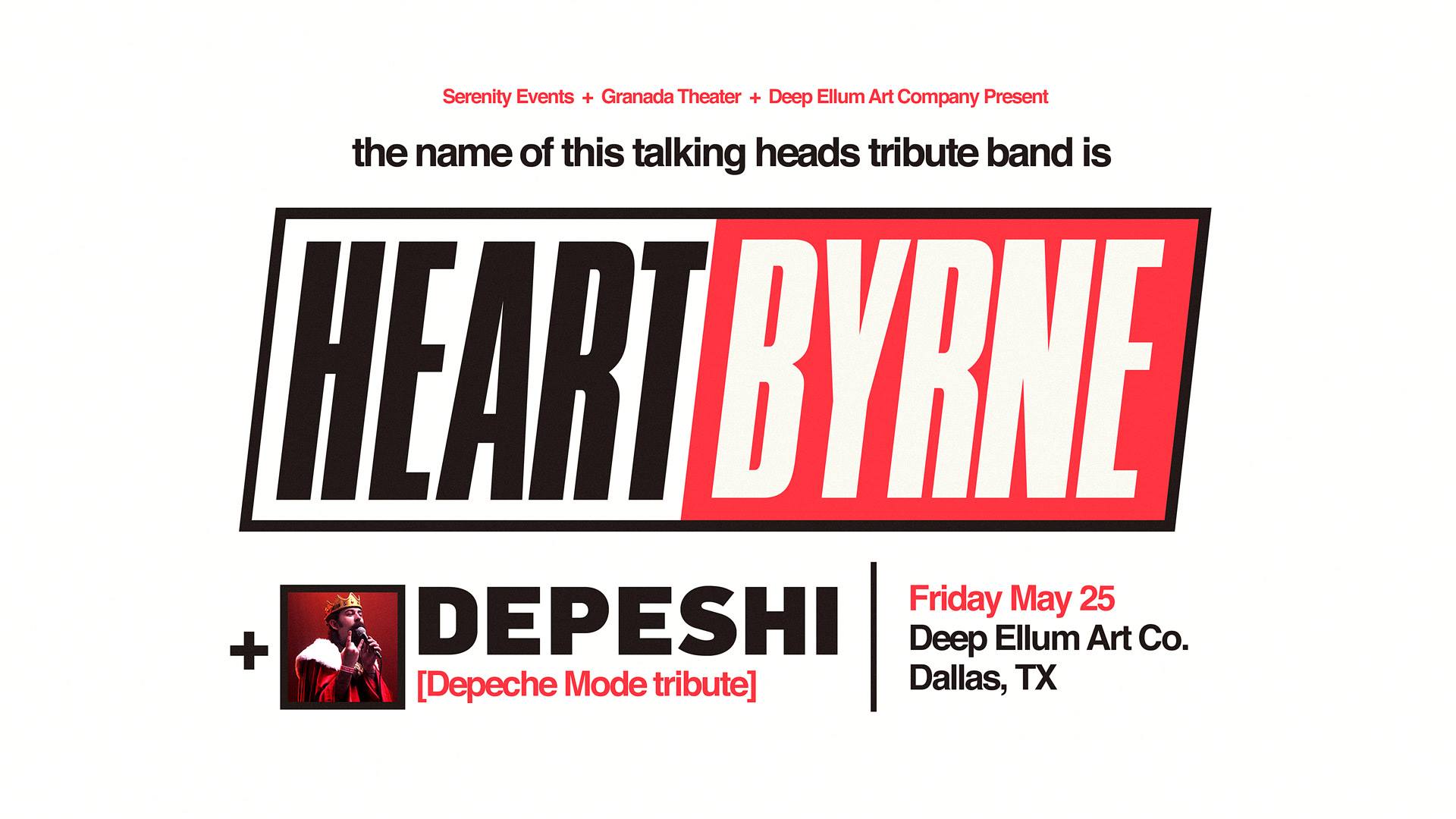 Serenity Events | Granada Theater | Deep Ellum Art Company present:
Heart Byrne (Austin, TX)
[ new wave pop punk ]
www.heartbyrne.org
>>> 10:30pm: SET BEGINS
HeartByrne pays tribute to Talking Heads and David Byrne, who fused pop, funk, art rock, and African rhythms into perhaps the most adventurous, danceable and timeless music to emerge from the new wave movement. HeartByrne picks up the torch where the seminal concert film 'Stop Making Sense' left off, breathing new life into the classics and pushing the grooves into uncharted sonic territory.
What began as an informal 'hoot night' has evolved into a must-see touring act featuring vocalist Andrew Harn and some of Austin, TX's most talented musicians.
+ Depeshi (Dallas, TX)
[ alternative / synth-pop / electronic rock ]
>>> 9pm: SET BEGINS
"A Different Kind of Mode". Depeshi is a Depeche Mode cover band. Formed by members of the Dallas electronic band ishi.
& Ryan Forbes (OUTDOOR STAGE)
[ singer / song-writer ]
>>> 8:00 pm: SET 1
>>> 10:00 pm: SET 2
Tickets on Sale Now!
$12 ADV / $18 DOS
http://bit.ly/HeartByrne_Depeshi
@ http://DeepEllumArt.Co/
[ live music / art gallery / backyard / bar ]
>>> 4pm: BAR OPENS
>>> 8pm: BOX OFFICE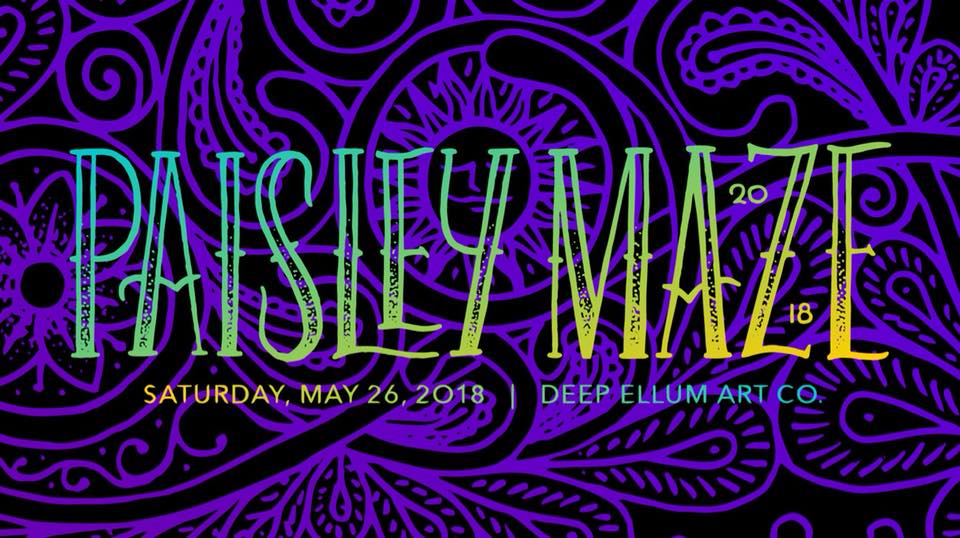 We're back for the second annual Paisley Maze, an event for appreciators of psychedelic music, and it will take place on Saturday, May 26! This year will be bigger than last: Two stages with projections by ACID Light Show & Emily O'Connor, food by SoCal Tacos, and nine bands who are pushing the musical bar:
Midnight Opera
Monoculture
Annabelle Chairlegs
Trái Bơ
The Rotten Mangos
Native Fox
Kwinton Gray Project
Helen Kelter Skelter
same brain

Tix are $20, show starts at 7 PM.
Interested in being a vendor at Paisley Maze? Email us at contact@monocultureband.com