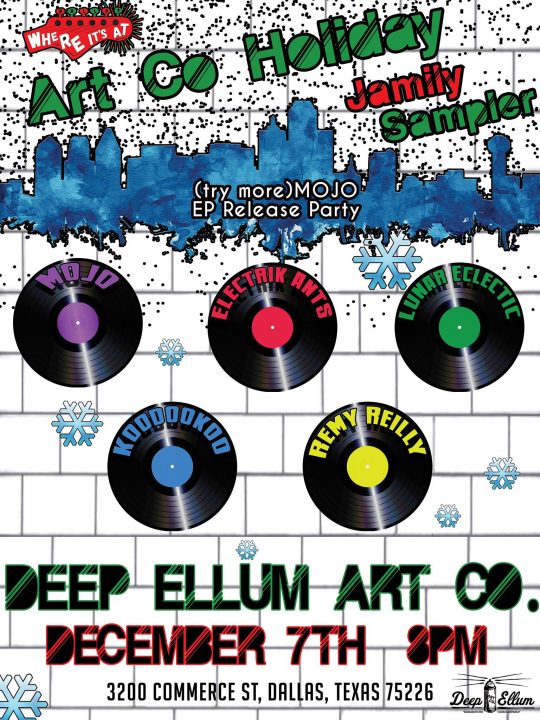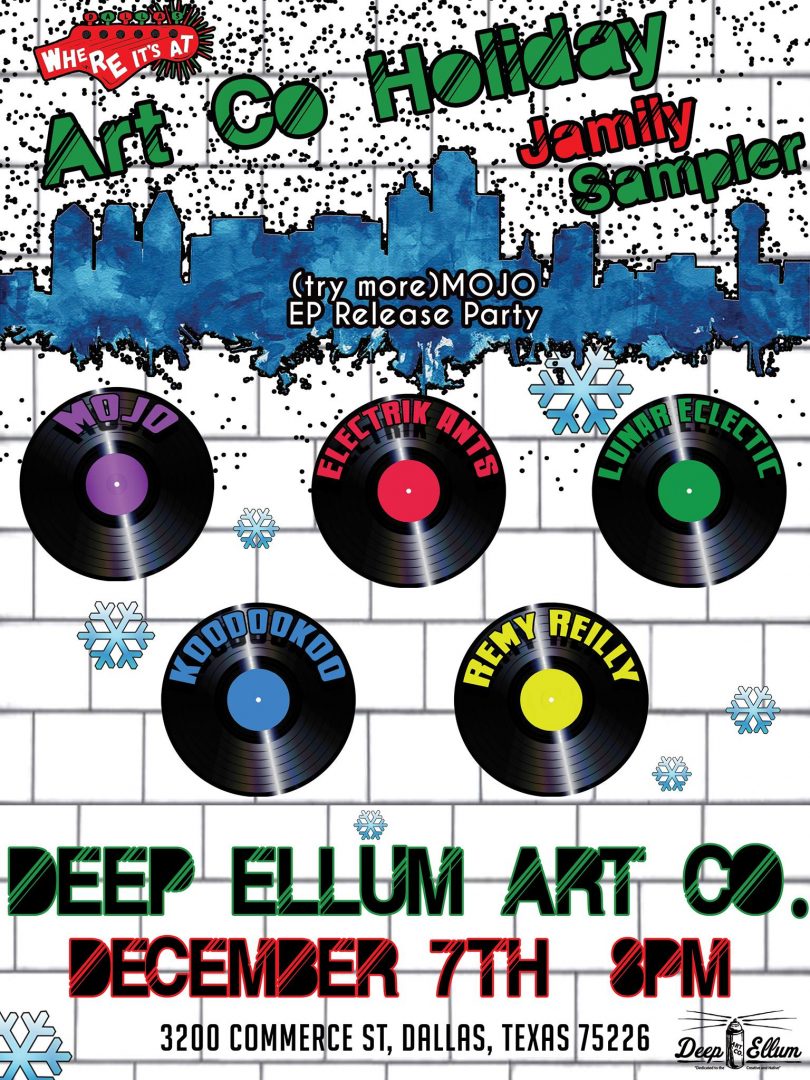 Deep Ellum Art Company Presents:
[ live music | art gallery | bar | patio ]
http://DeepEllumArt.Co
✦ ✧ MOJO Holiday Jamily Sampler ✧ ✦
✧ ✦ ✧ Friday, December 7, 2018 ✧ ✦ ✧
MOJO -trymoremojo EP Release Party
[ space funk | jamtronica | progressive rock ]
http://www.trymoremojo.com
Tickets on Sale Now!
Limited Early Birds Available:
http://bit.ly/MOJO-Holiday-Jamily-Sampler
—
w/ special guests:
Electrik Ants
[ funk | hip-hop | psychedelic ]
http://electrikants.com
Lunar Eclectic
[ jam | folk | reggae ]
http://bit.ly/Lunar-Eclectic
Koodookoo
[ dance | prog | funk ]
www.koodookooatx.com
Remy Reilly Music
[ pop | singer-songwriter | indie ]
http://bit.ly/RemiyReilly-Music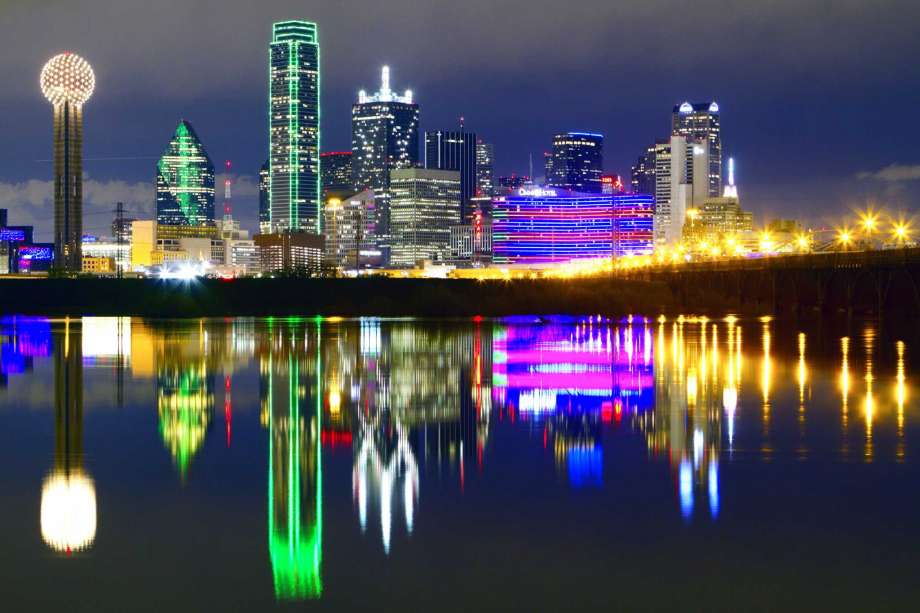 Deep Ellum Art Company Presents:
[ live music | art gallery | bar | art yard ]
http://DeepEllumArt.Co
★ Dallas Musicians Appreciation After-Party ★
No Cover ★ Drink Specials all night
★ Tuesday, December 4, 2018 ★
As Dallas celebrates its finest at the Dallas Observer Music Awards, Art Co. will be staying open late to accommodate the festivities!
feat. Live Music by:
→ Chilldren Of Indigo
→ [ funk | rock | soul ]
→ http://Chilldrenofindigo.com
Chilldren of Indigo is a Dallas-based band that blends elements of rock, funk, & hip hop sprinkled with blues. Their music is their love, passion, & dream.
→ Awesome Sound
→ [ alternative rock | experimental ]
Awesome Sound is a Ween tribute band that is dedicated to the glorification of Ween.
Lapalux
North American Fall Tour 2018
w/ support by: BOUT & DAR
Thursday, December 6
@ Deep Ellum Art Company
Tickets on sale now!
http://bit.ly/Lapalux_DTX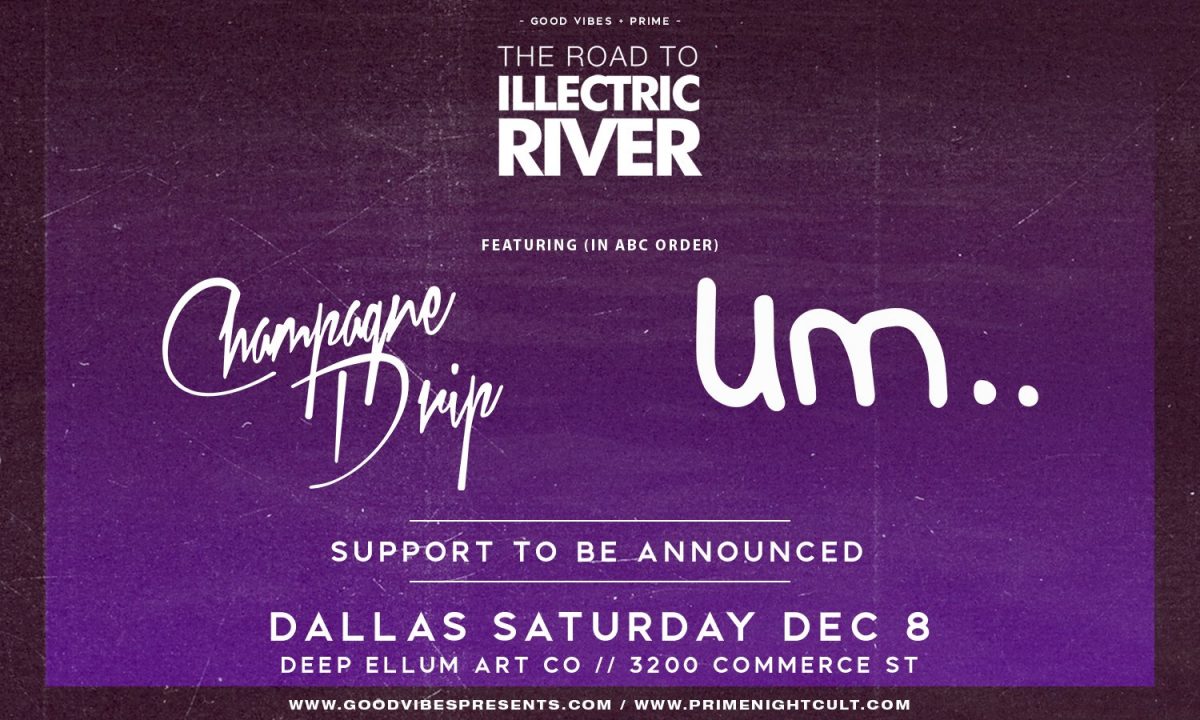 Good Vibes Presents & PRIME Present:
The Road to ILLectric River with Champagne Drip & Um.. on December 8th at Deep Ellum Art Co.
Featuring:
Champagne Drip
– Soundcloud: https://soundcloud.com/champagnedrip
– Twitter: https://twitter.com/ChampagneDrip
– Instagram: https://www.instagram.com/champagnedrip
um
– Soundcloud: www.soundcloud.com/umdotdot
– Twitter: www.twitter.com/umdotdot
– Instagram: https://www.instagram.com/umdotdot/
Address:
Deep Ellum Art Company
3200 Commerce St, Dallas, TX 75226
https://deepellumart.co/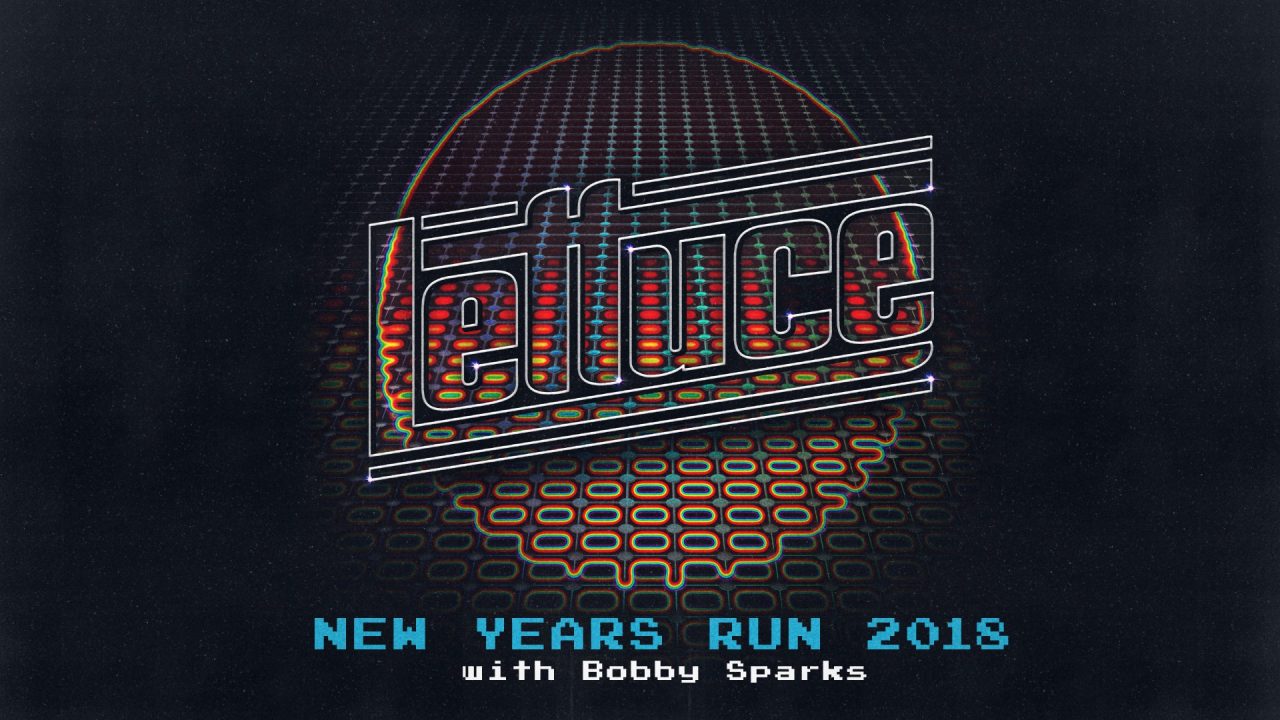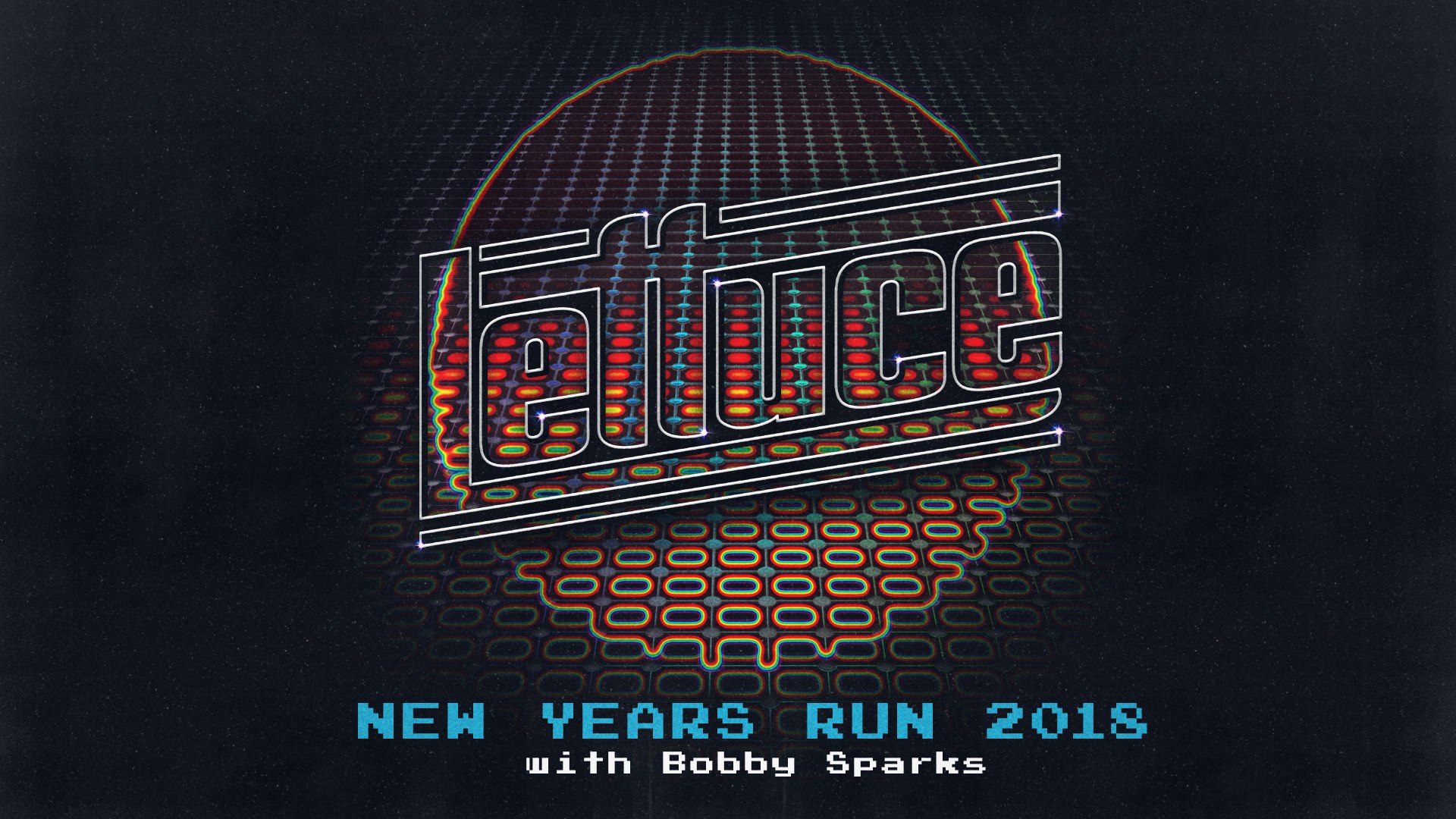 Saturday, December 29th, we welcome Lettuce and opener Bobby Sparks to the Granada Theater! Lettuce are a funk band who bring a new vitality to classic funk,matching their smooth and soulful grooves with a hip-hop-inspired urgency and mastery of beat. Grab your tickets to join them for this awesome night of funk jams!
Goes Good With: Galactic, Snarky Puppy, Umphrey's McGee, Moe.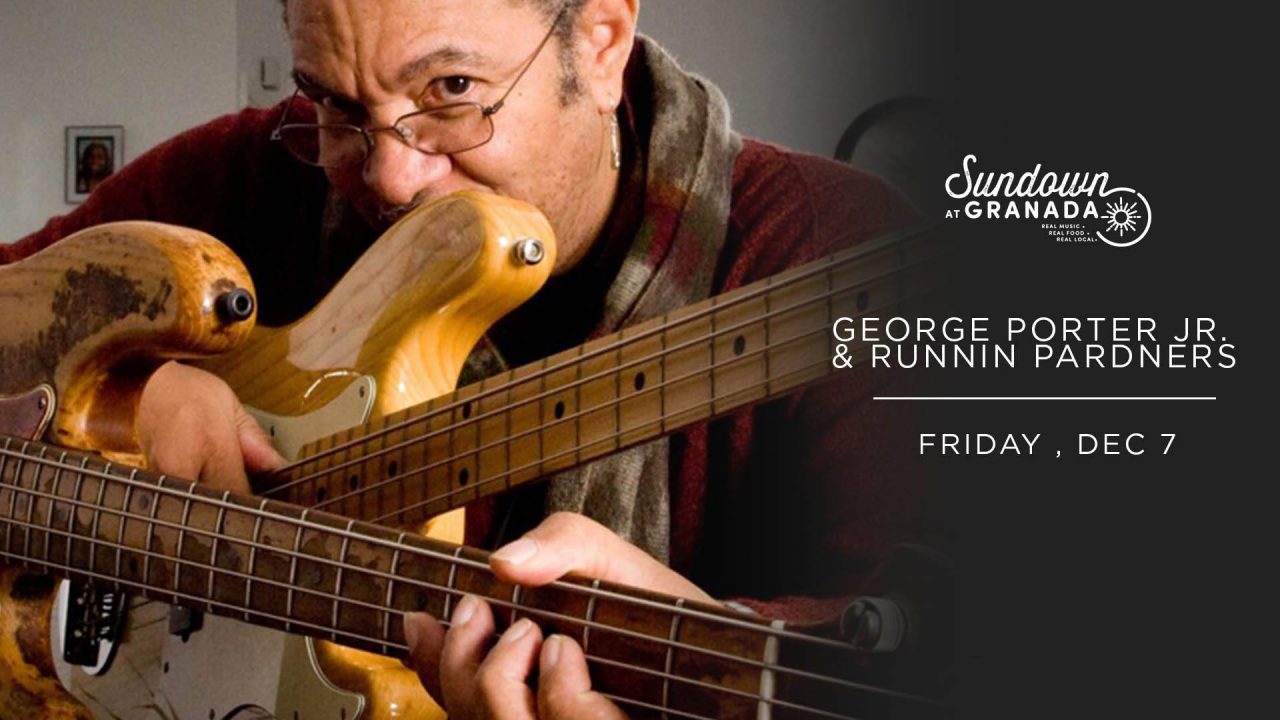 Friday, December 7th, George Porter Jr. & Runnin' Pardners are coming to Sundown's intimate stage! Few bass players in the history of modern New Orleans music are as storied as George Porter Jr. His career spans four decades, through multiple bands, session work, and most recently, the jam band and quintessential New Orleans band the Runnin' Pardners!
Goes Good With: Galactic, Bonerama, Papa Grows Funk