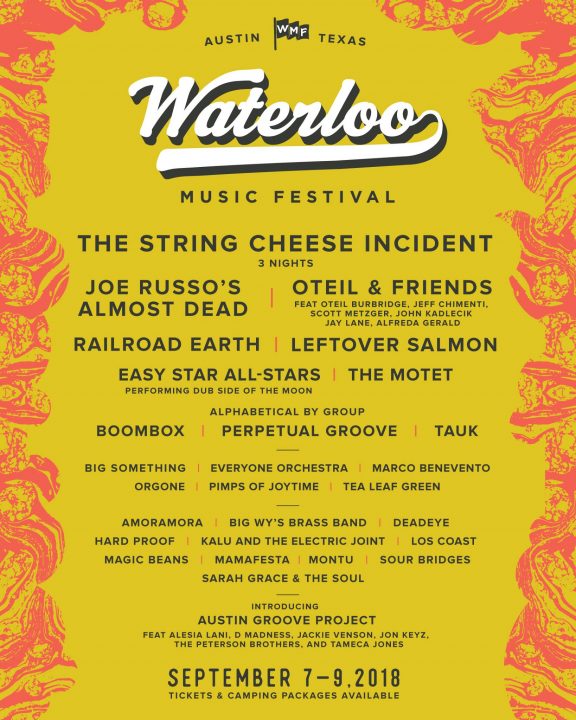 Announcing Waterloo Music Festival — a celebration of Jam and the Austin music culture, September 7-9 at Carson Creek Ranch. We're excited to announce our lineup including THREE NIGHTS of The String Cheese Incident, Joe Russo's Almost Dead, Oteil Burbridge & Friends, Railroad Earth, Leftover Salmon, The Motet, BoomBox and TAUK. Tickets and camping packages available now at www.waterloofest.com.
About the Fest
Waterloo is an independent festival that celebrates the roots of Austin music culture, and will feature three full days of nationally renowned jam bands performing alongside the city's finest musical acts during a weekend of camping. The event will be held at Carson Creek Ranch, a venue just ten minutes from downtown Austin with over 60 acres of Pecan-tree-lined campgrounds and scenic views overlooking the Colorado River. The event is produced by Austin events promoters Unknown Entertainment, Havin' a Ball Productions and Heard Presents.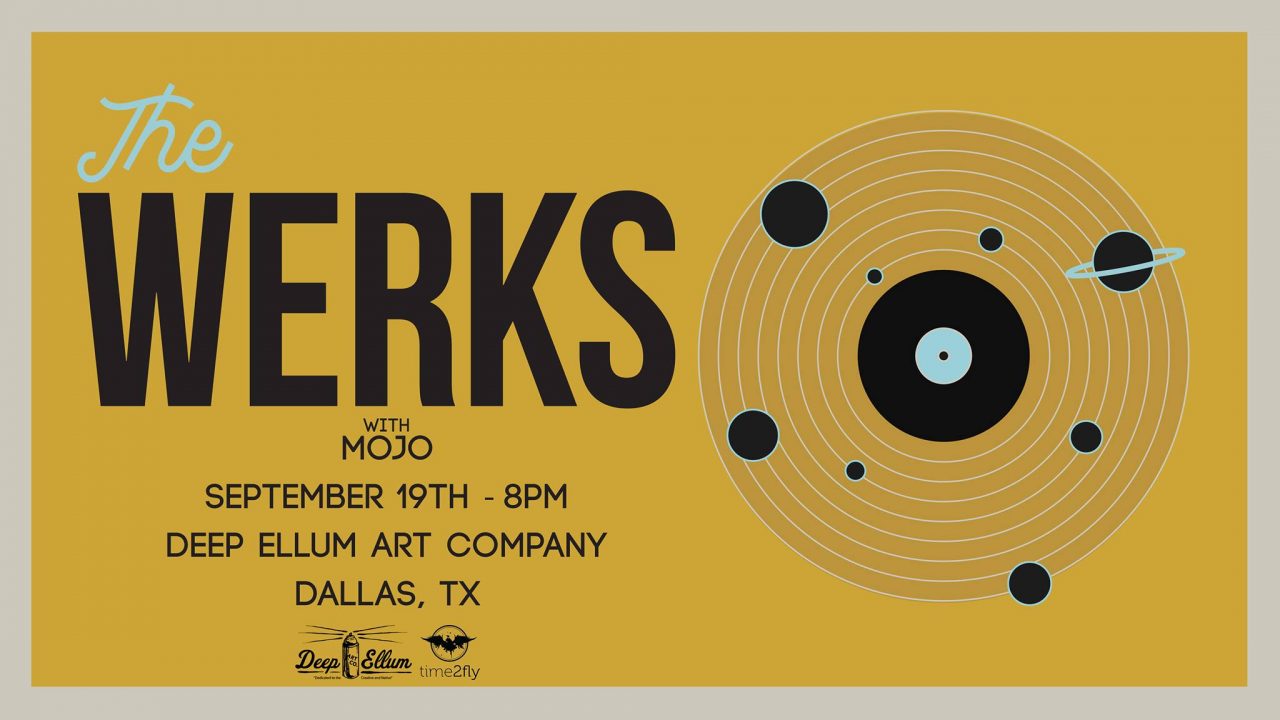 Deep Ellum Art Company Presents:
[ live music / art gallery / backyard / bar ]
http://DeepEllumArt.Co
>> 4:00 pm: BAR OPENS
PARKING:
Street parking available on Commerce (front) & Murray (side). Lot parking is available on Canton (back) across the street in the Equipment and Maintenance Services building after 6pm. We do not recommend parking in the business lot on Murray.
HAPPY HOUR:
1/2 off Signature Cocktails on Draft
>> 7:00 pm: BOX OFFICE
Tickets on Sale Now!
$10 ADV / $15 DOS
http://bit.ly/TheWerks_dtx
>> 8:30 pm: MUSIC STARTS
feat. The Werks
[ psychedelic | jam | rock ]
www.thewerksmusic.com
"Formed in 2007, The Werks are quickly emerging as a national jam band powerhouse. As a result of their eclectic individual influences, The Werks produce a dance party that can be appreciated by a majority of musical tastes. Fusing the psychedelic shredding guitar and screaming organ of jam and classic rock with funk slap bass, synthesizers, and modern dance beats, The Werks create their own style of music entitled "Psychedelic Dance Rock". Their unique style of performing is affected and manipulated by the energy of the audience, guaranteeing that each show will be different and memorable."
+ MOJO -trymoremojo
[ funk / jamtronica / hip-hop / progressive rock ]
http://trymoremojo.com/
Seeking the highest of intergalactic peaks, we're just a few funky fellas trynna make you dance.
An introspective look at funk and electronic music; MOJO offers funky riffs, spacey soundscapes, inviting vocals, and heavy grooves.
"MOJO an upcoming funk/electronic band are exactly what you need after a long week. Not only do they bring the grooves needed to wash away the stress of the week, the visuals provided are simply astounding. MOJO is like watching your own personal Pink Floyd, meets Rage Against the Machine, meets STS9, yes I went there. Do not miss these guys…" – DentonRadio.com
Goes well with:
The Werks, Papadosio, Umphrey's McGee, STS9, Lettuce, Spafford, Pigeons Playing Ping Pong, Earphunk, Tauk, Tycho, Zoogma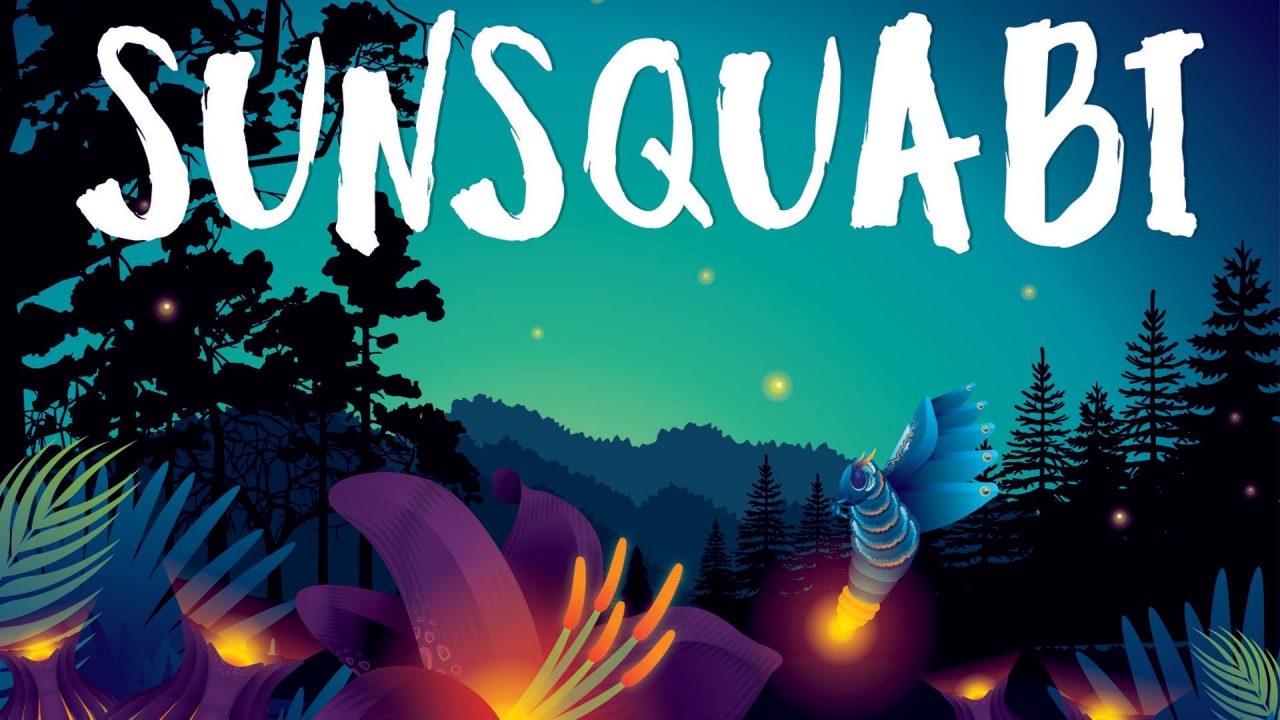 Banjos To Beats presents;
SunSquabi
+ Late Night Radio
Live at Deep Ellum Art Company
Fri Oct 19, 2018
Doors 9PM | Show 10PM
TICKETS ON SALE FRI 8/3
Thursday, September 27th, we welcome Pigeons Playing Ping Pong to the historic Granada Theater stage. Pigeons Playing Ping Pong bring end-of-the-world enthusiasm, infectious electro-funk grooves, undeniable live energy, and contagious smiles to their high-energy psychedelic funk shows. Kitchen Dwellers will be opening up the stage.
Goes Great With: Galactic, Moe., Lettuce, Umphrey's McGee